Happy spring! At least, we hope it is around the corner. Maybe? Please? Nothing like waking up to 8" of snow in April. But here we are, trying to make the best of the situation. You know what that means? Breakfast for every meal! And Cinnamon Chip French Toast is the perfect recipe for all times and all seasons. Delicious bread. Our specially-made cinnamon chips. Favorite toppings. So much to love!
Homemade French toast is a longtime family favorite. The quick little recipe doesn't require a lot of extra ingredients and uses up those last bits of bread nobody wants to touch. You can serve it up with lots of butter, rich syrup, fresh fruit, whipped cream, etc. And we didn't think things could get much better. Then we tried making it with our favorite Cinnamon Chip White Bread and our lives have changed.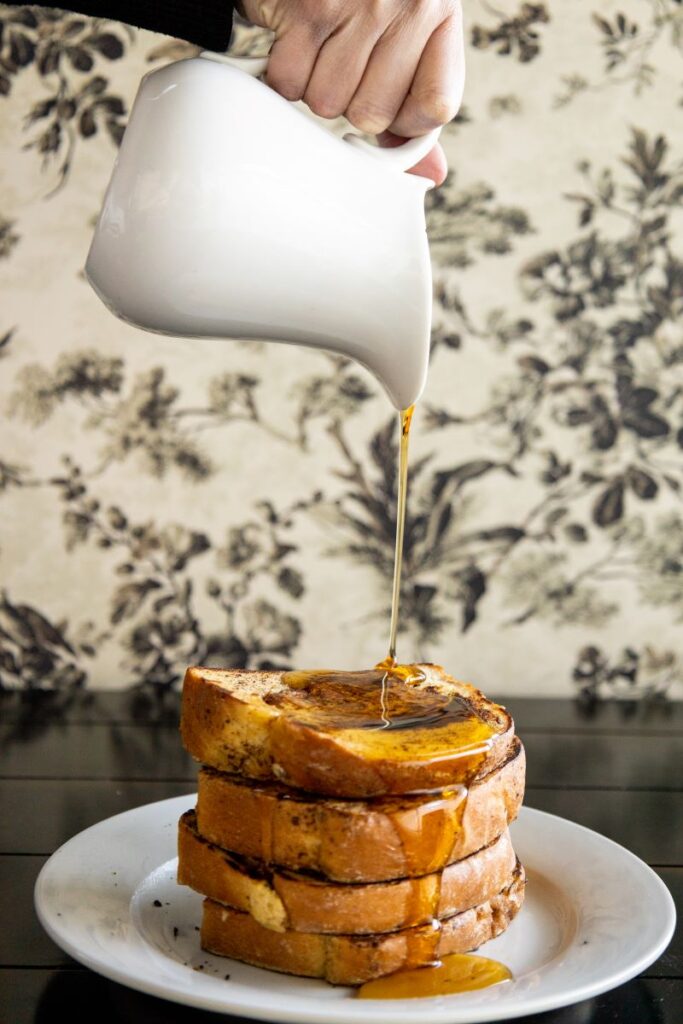 We love using our Cinnamon Chip Bread for regular toast. But dipping it in a mixture of spiced eggs and milk and frying it up into golden goodness was just the kind of level-up we needed during these off-again, on-again snowstorms. And they are helping to get us through!
A couple tips for the perfect cinnamon chip French toast. First, cut your bread into thick slices, at least half an inch thick. That way they can hold more of the egg and milk mixture for that perfect fluffy softness without getting soggy in the middle. Second, cook over just below medium heat so the cinnamon chips in the bread don't scorch and burn. Third, try cooking this up in your favorite cast iron skillet for the best flavor and finish. We can't wait to see what you think!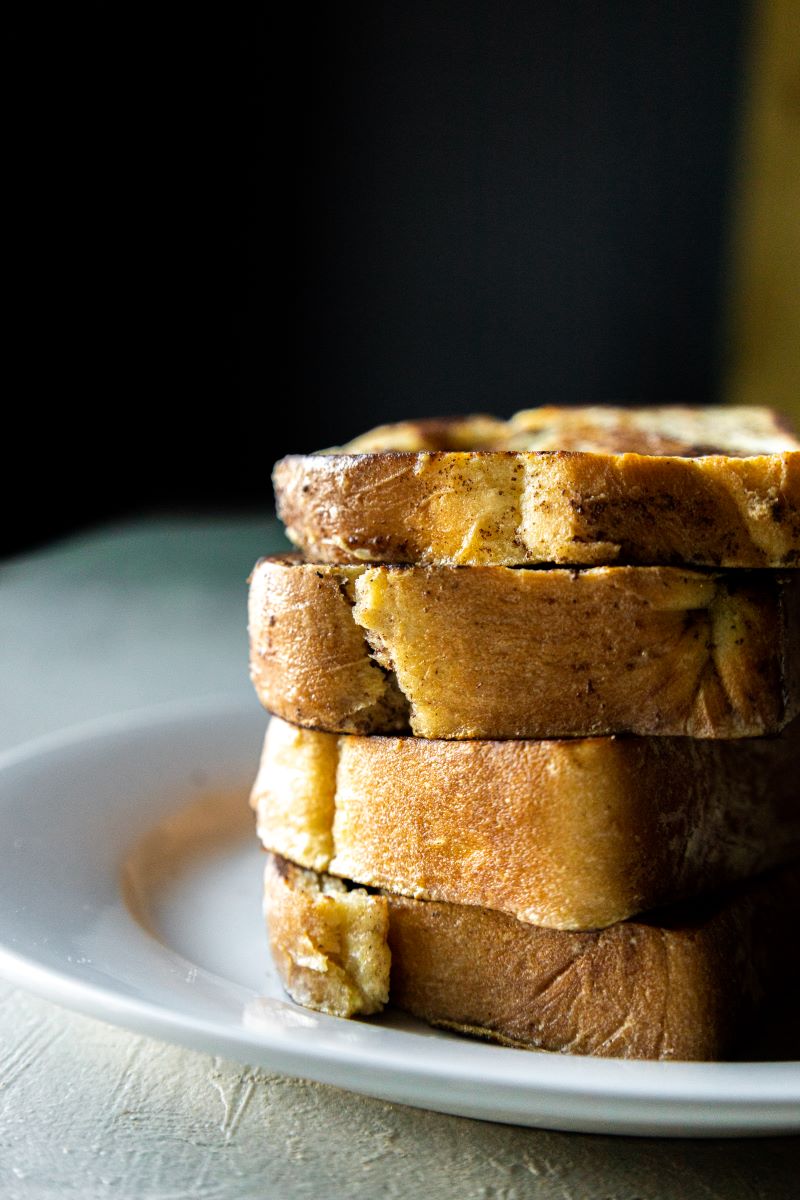 Print Recipe
Cinnamon Chip French Toast
Ingredients
1 loaf of Cinnamon Chip White Bread
3 large eggs
1 cup milk
1 tsp. vanilla
4 Tbsp. butter (for skillet)
Instructions
1

Cut bread into thick slices.

2

Heat a skillet to just below medium heat.

3

In medium bowl, whisk together the eggs, milk, and vanilla.

4

Add 1 Tbsp. butter to the skillet as needed.

5

Quickly dunk slices of bread in egg and milk mixture. Cook in the skillet on both sides until golden brown.

6

Serve with butter, syrup, fresh fruit, whipped cream, powder sugar, or your favorite toppings.