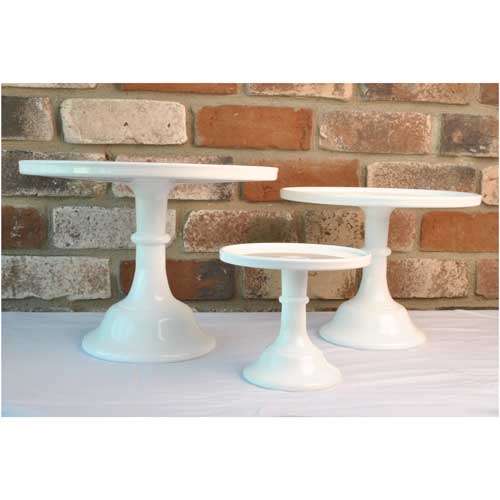 One of my most favorite products that we carry at Gygi's is the Mosser Glass Cake Stands. They just have that classic look and appeal. Especially the white and jadeite colors. Here are a couple of my favorite creative ways to use cake stands for more than just cake.
One of my favorite uses for the cake stand, is piling Clementine's on top. The cake stand sits in the center of my table with delicious fresh oranges that you just can't resist eating.
However, you can use cake stands for more than just fruit. Have your cake stand be the center of your table with almost anything on top. Make it seasonal, festive, or just plain pretty.
Orson H. Gygi has whatever color you want in order to cater to your creative cake stand needs.