There are a few things we suggest every kitchen must have, and an ice cream maker is definitely a summer must-have. Whipping up a fresh batch of fruit sorbet is always an easy way to stay cool and healthy during those hot summer months. Try this refreshing homemade low-fat raspberry peach sorbet recipe for a flavor combination the whole family will enjoy.
What you'll need
2 pounds fresh raspberries (place in freezer after washing)
1-2 tablespoons lemon juice
1/2 cup peach syrup
Makes 1 quart of sorbet
To begin, you'll need
Place the base of your ice cream maker in the freezer at least 24 hours before making the sorbet. Remove the raspberries from the freezer and pour them into a mixing bowl. Pour the peach syrup on top of the raspberries and stir together. Put the raspberries and peach syrup into a blender or a food processor and blend until the fruit and syrup is liquified. Strain the juice from the blender into another mixing bowl to eliminate the small raspberry seeds. Stir in the lemon juice. Taste and add more peach syrup as necessary to reach desired sweetness.
Remove the frozen base of the ice cream maker and pour the mixture into the frozen base.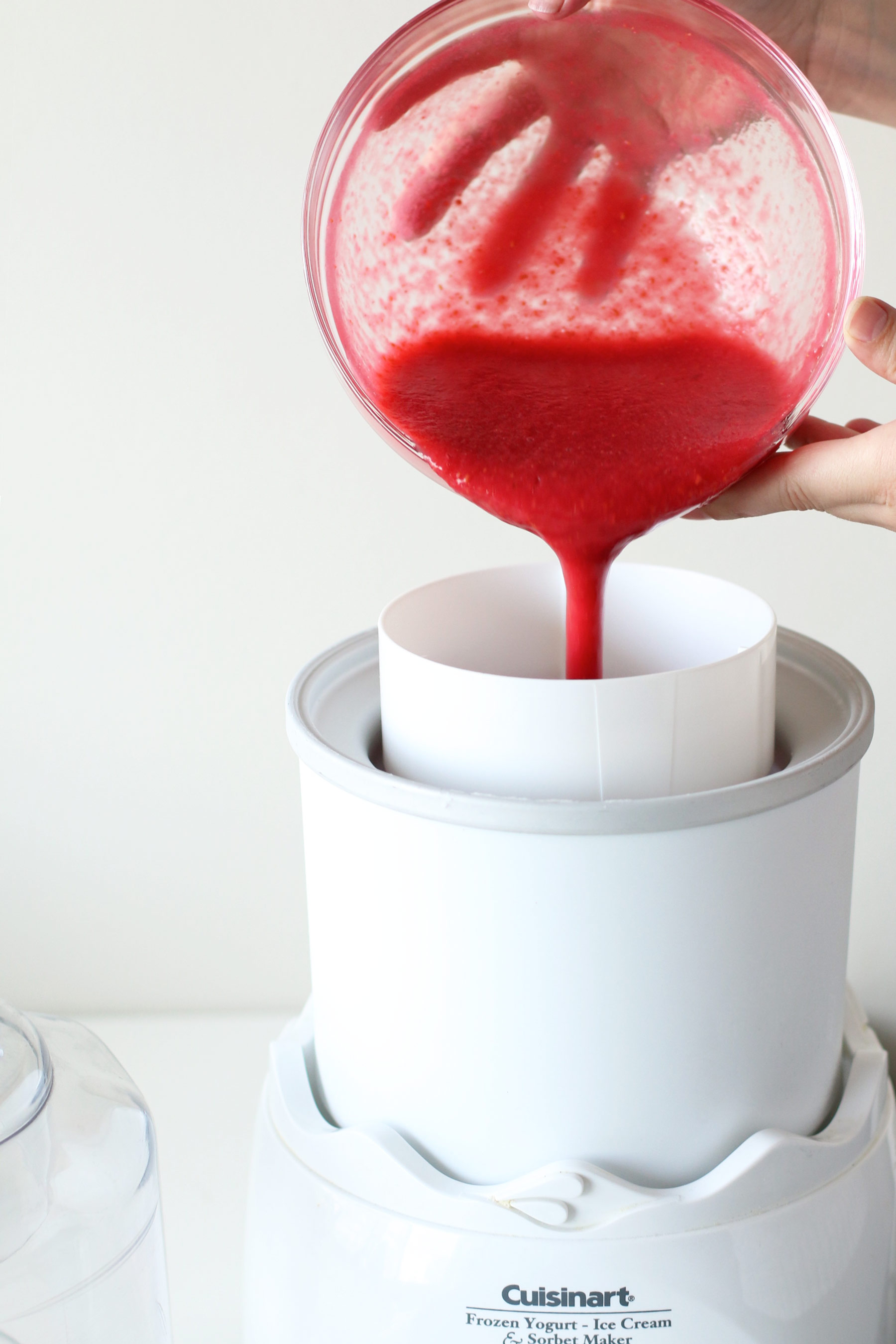 Churn the mixture until the sorbet has reached the consistency you like. To get a smooth and thick consistency, this process usually takes about 20-25 minutes. Transfer the sorbet into serving dishes and garnish with fresh raspberries.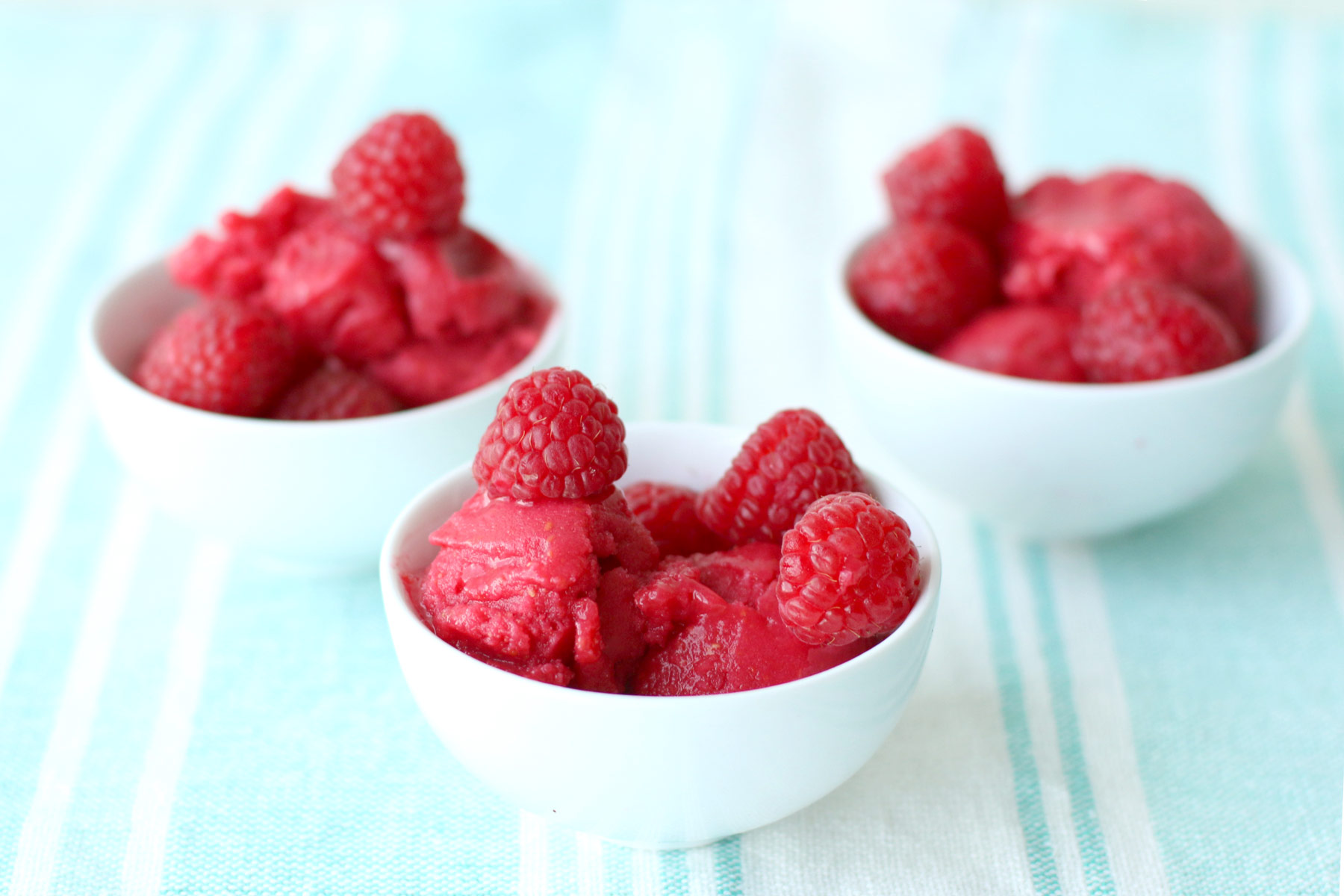 Enjoy!