Fruit salad is a summer classic. It's an easy dish to throw together for any party or summer BBQ. By adding a drizzle of zesty lime flavoring to your bowl of fresh fruit you'll transform an average fruit bowl to a tangy dish. It adds that extra oomph your fruit salad has always been missing.
What you'll need
1 cantaloupe
3 peaches
1 1/2 cup blackberries
1/4 cup lime syrup
Dice each peach into 1/2 inch pieces and put in a mixing bowl. Use a melon baller to ball the entire cantaloupe and add to the peaches. After washing the blackberries, place them on a paper towel and allow them to dry completely before adding them to the fruit salad. Toss in the bowl with the peaches and cantaloupe and stir together. Next, drizzle the 1/4 cup of lime syrup on top of the fruit salad and stir well to ensure the syrup is well mixed. The lime flavoring adds a zesty boost to the fruit salad and will leave guests asking for more.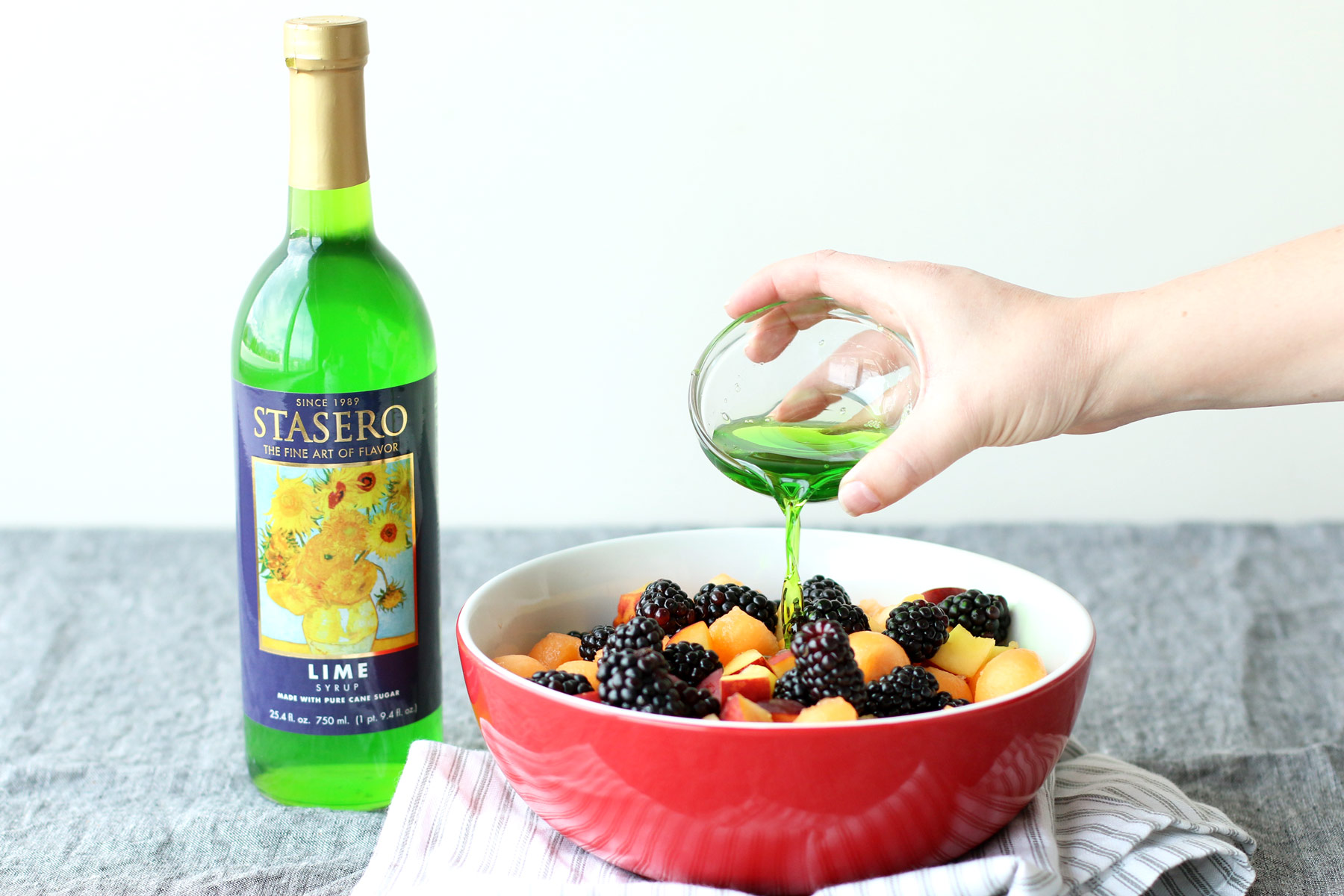 If serving at a party, serve in brightly colored summer serving dishes that are disposable for easy clean up and come in many shapes, sizes, and summer colors.
Enjoy!