Heather is always thinking of fun ways to keep her kids busy with holiday fun. One of the fun crafts they have done are these spooky teeth. Today, we'll show you how she did it.
Spooky Chocolate Teeth: Brought to you by Heather Smith
What You Will Need:
Frozen Smile Teeth Molds
Vanilla A'Peels
Strawberry A'Peels
Gygi Squeeze Bottles
Clear Glass Jar (or these fun Halloween Jars)
Microwave Safe Bowls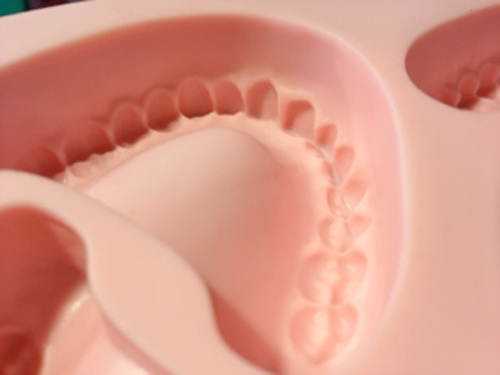 Instructions:
1. Take a few cups of vanilla A'peels and melt them down using the 20 second rule. Once they have been melted, pour them into a squeeze bottle.
2. Squeeze the melted vanilla A'peels into the teeth cavities in the teeth mold. Remember: wherever you place the white chocolate, it will be seen.
3. After you have filled all of the teeth with vanilla A'peels, go ahead and place the mold into the freezer. (Now, normally we don't recommend drastically changing the temperature of the chocolate because it can cause bloom. However, due to the fact that this chocolate is white, it's a kids activity and if you don't do it the pink and white will blend together… we recommend it for this activity). So go ahead… place it in the freezer for a few minutes until the chocolate hardens.
4. While the white teeth are chillin' in the freezer, take this time to melt the strawberry a'peels using the same rule for the vanilla A'peels.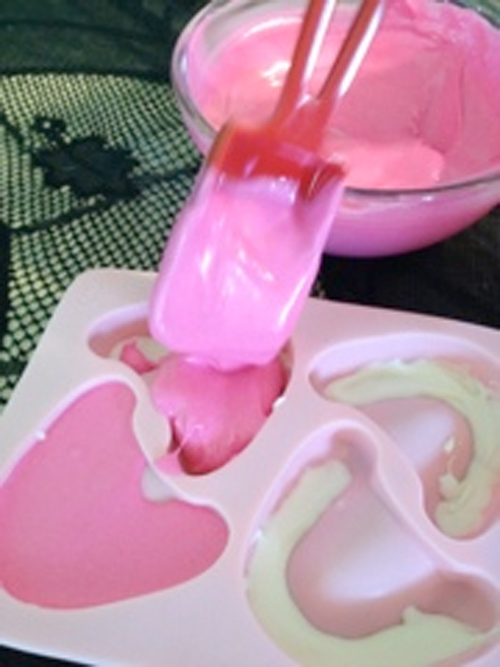 5. Once the white teeth have hardened and your strawberry chocolate is melted, it's time to fill the rest of the mold cavities with the melted pink chocolate. Fill them full and once that is done, let them sit in the freezer until they have hardened.
6. When your spooky teeth have hardened, you can then remove them from the molds. Your kiddos will have so much fun filling jars full of spooky teeth and… did we mention they make a perfect treat for after lunch?!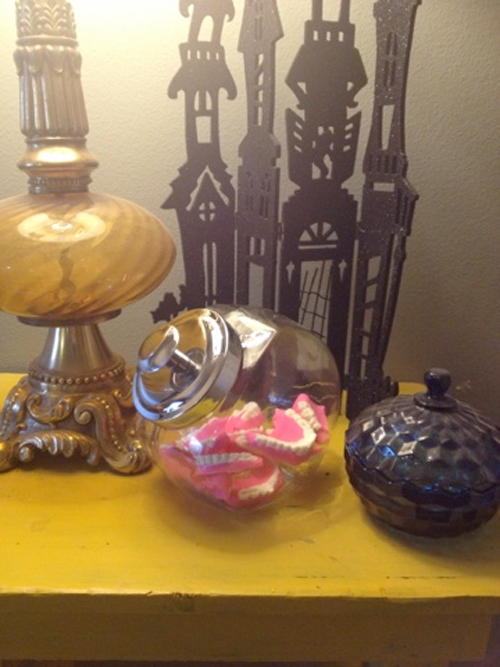 Enjoy!
Another fun note: Once you are done creating spooky chocolate teeth… you now how spooky ice cube molds for your homemade Halloween root beer.