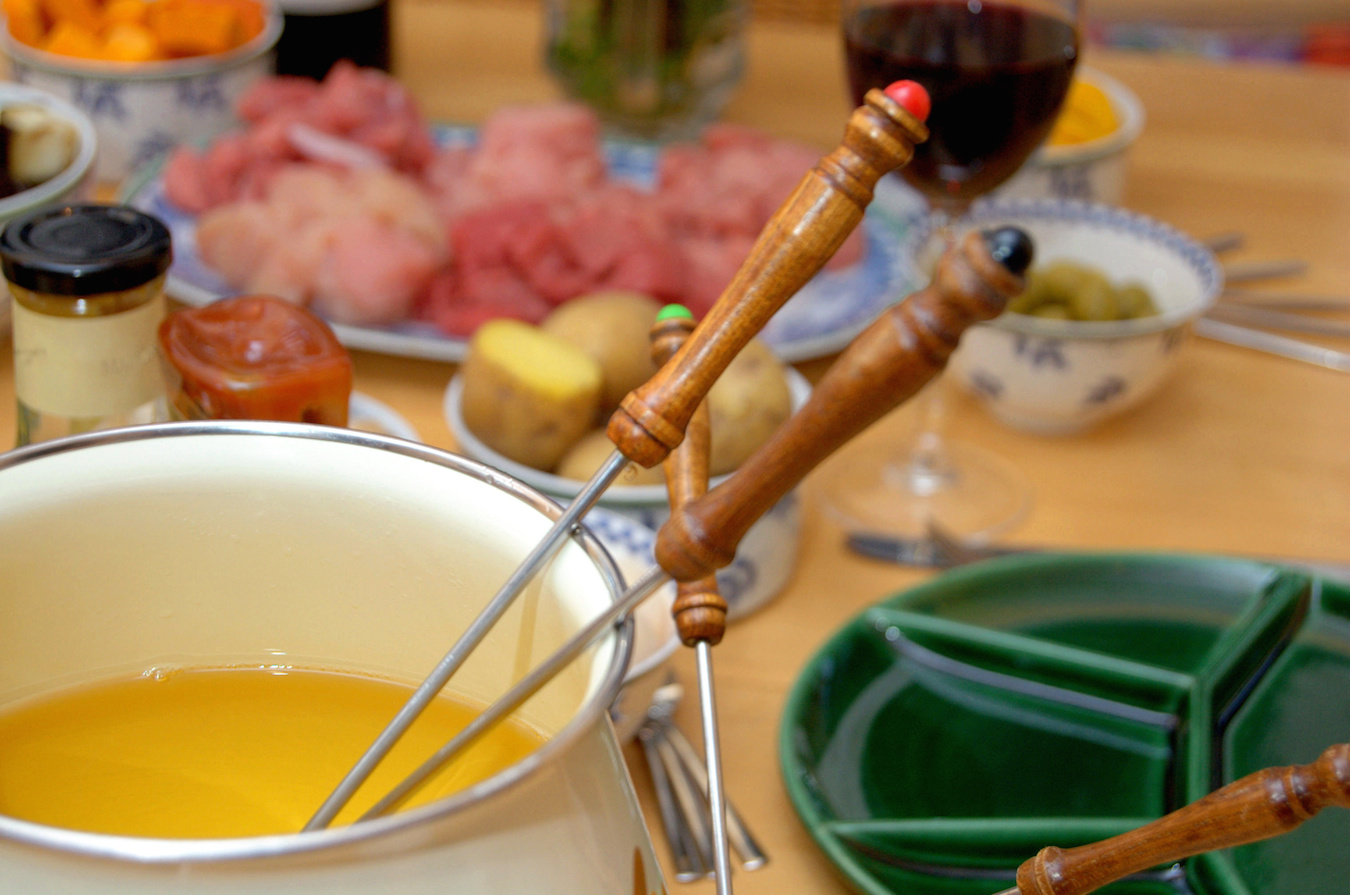 When talking about a Christmas tradition the main one in our house is Christmas Eve fondue. It started when my parents moved away from family and needed to start a family tradition of their own. They came up with the brilliant idea of having a nice meat fondue dinner with their kids. As we've grown we have added chocolate and cheese fondues to mix things up. Here a few of the recipes we have used.
What you'll need for meat fondue
Chicken broth (enough to fill your fondue pot)
5 ¼ cups vegetable or chicken bouillon
½ cup chopped cilantro fresh
2 tablespoons ground cumin
2 tablespoons jerk seasoning
2 tablespoons black pepper (cracked)
Combine ingredients in a saucepan on the stovetop, bring to a boil, transfer to fondue pot with alternative heat source. Use to cook beef, shrimp, chicken, mushrooms – or anything else you can think of.
What you'll need for chocolate fondue
Chocolate Fondue Recipe:
16 oz chocolate (milk, dark, or semi-sweet) broken in pieces
½ pint whipping cream
½ cup caramel topping
3 tablespoons hazelnut Stasero syrup or favorite Liqueur
Place all ingredients in a ceramic fondue pot over low heat, stir constantly until the mixture is melted and smooth (do not allow to bubble).
Strawberries, bananas, marshmallows, and pound cake were some of our favorites.
This tradition was given by Janelle Pulley