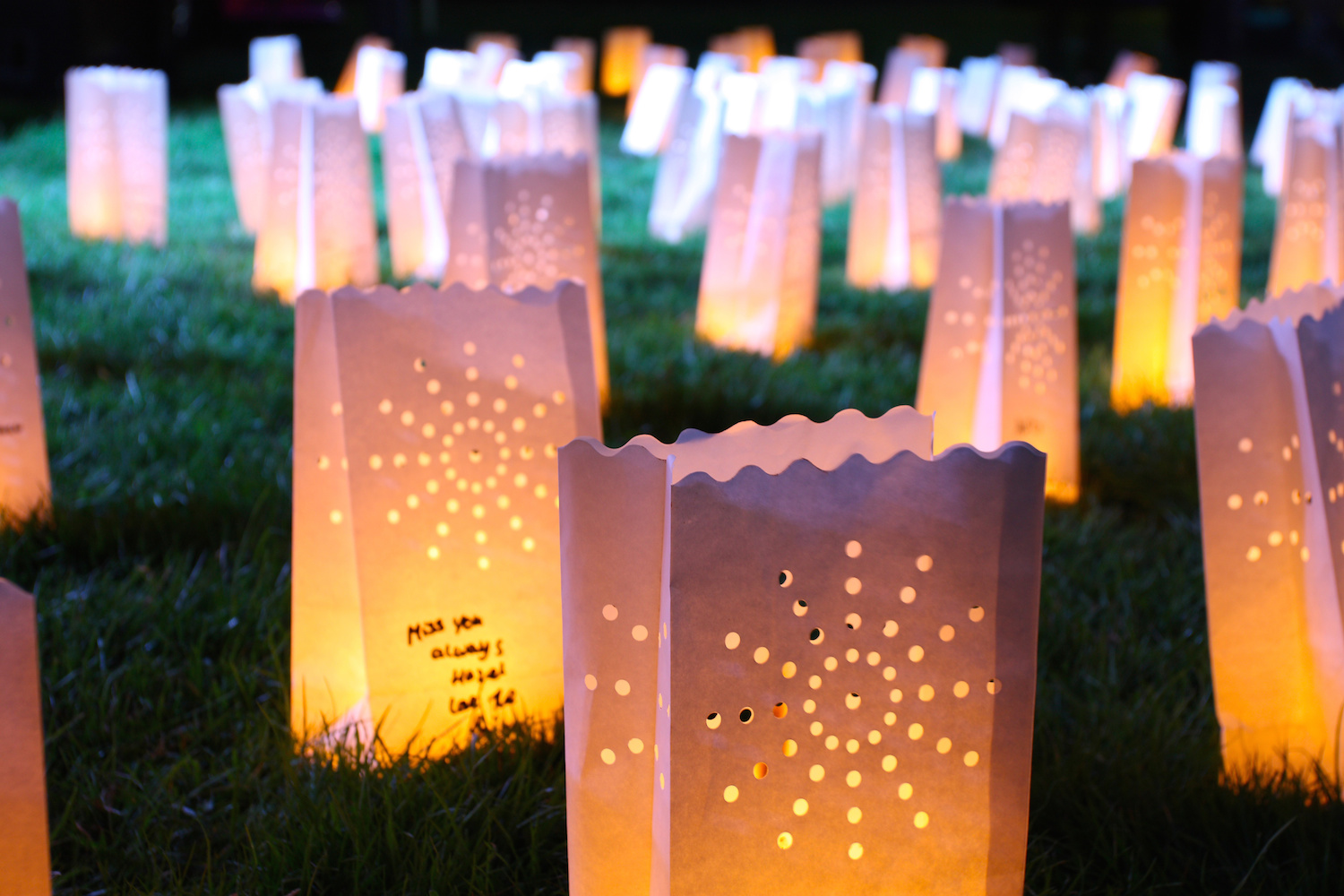 One of my most favorite Christmas traditions started out in my childhood neighborhood. There was a sweet lady named Marlene who had been diagnosed with cancer and was given only a few months to live. One of her most favorite things at Christmas time were luminaries. For this particular year, she had purchased bags and candles and asked all of her neighbors on her street to help line the streets with luminaries, which they all agreed to do so. On Christmas Eve that year, she was able to see her whole street glowing with these beautiful candles throughout the night.
Unfortunately, Marlene was not around for the next Christmas, so in her memory the whole neighborhood lined their streets with luminaries to keep her spirit of Christmas glowing. This wonderful tradition continued for almost 10 years and was used to honor others in the neighborhood who had also passed away.
The task of lining the whole neighborhood was not a small one. We had the streets divided in sections and were all given our grid to make sure the neighborhood was taken care of. I remember sometimes feeling as if it was a lot of work, and sometimes Mother Nature didn't always cooperate (wind, rain and heavy snow are not kind to paper bags and small flames). However, once the sky got dark and the candles were lit, walking through the neighborhood with only the faint glow of the luminaries was simply breathtaking. It helped to bring the spirit of Christ and reminded my young teenage heart why we truly celebrate this time of year. It was the perfect beginning to a Christmas Eve celebration.

Each year we asked for donations to cover the costs of the supplies, any extra funds we had at the end of obtaining the  luminaries were donated to Huntsman Cancer Research in memory of Marlene. With so many kind donations, we were able to donate to Huntsman Cancer Research each year in Marlene's honor.
Now, in my own house with my own kids, I try to continue this tradition. Making substitutes along the way, such as, last year we subbed the bags for mason jars, due to the wet weather, however we were still able to help guide the spirit of Christ to our home.
This year we plan to carry out this tradition again. With a little help from Mother Nature, we're expecting a pretty dry Christmas, which will be perfect for our paper bags and votive candles. It hasn't grown to a neighborhood event, but I still enjoy seeing our home and sidewalk lined with the lights each night.
I hope you enjoy your Christmas Eve and I hope that this can make its way into your homes for a new memorable tradition.
This Christmas tradition was given by Heather Smith.