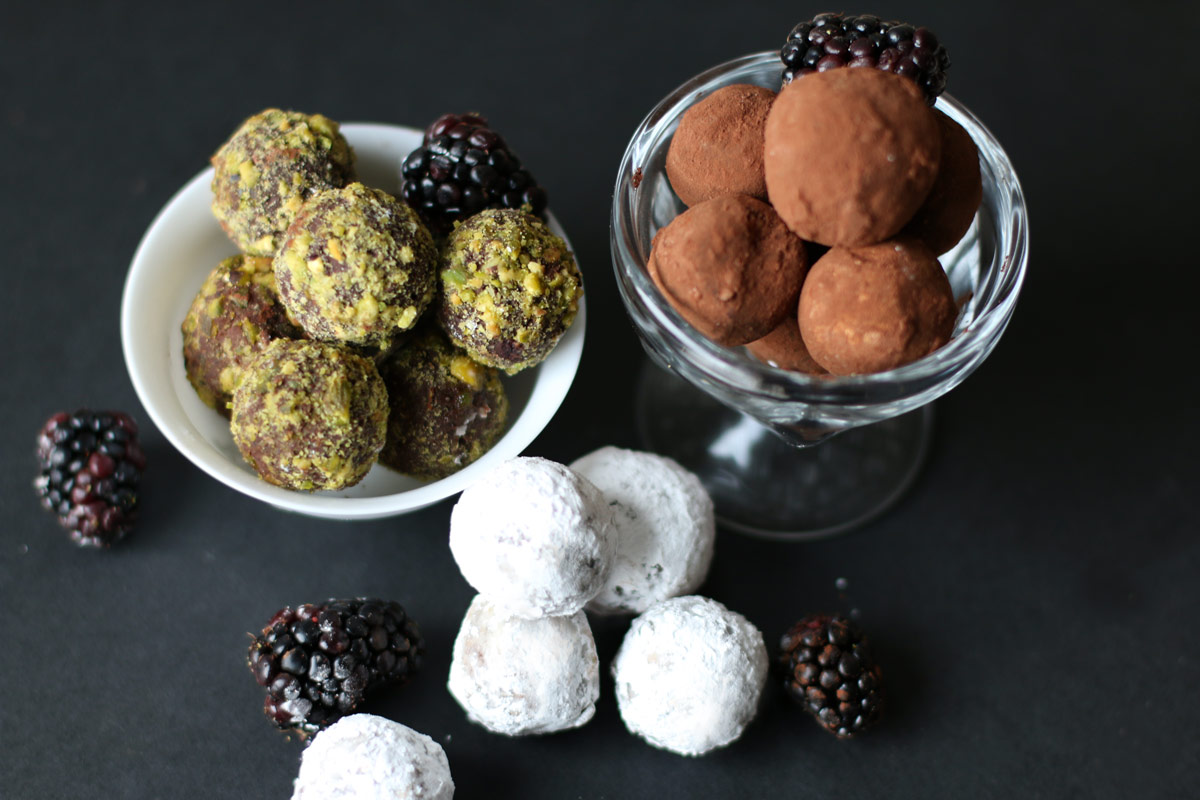 With so many parties to plan and so little time it always helps to have a little inspiration. These little truffles make for the perfect finger food for an Oscar party, a healthy dessert for a dinner party, and a guilt-free afternoon snack. Use this healthy truffle recipe for a low-calorie base for all your truffles. Add any flavor combination you'd like to match the theme of your party and watch these delectable little treats disappear.
What you'll need for the healthy truffle base
½ c. couverture chocolate (your choice of milk or dark chocolate)
1 tbs. almond butter
¼ c. fat-free Greek yogurt
⅓ cup Dutch-processed cocoa powder
In a microwave safe bowl, melt the chocolate chips in the microwave at 20-second intervals. While the chocolate is still warm, stir in almond butter and flavoring of your choice. Carefully fold in Greek yogurt. Refrigerate for about 15 minutes. Scoop out truffle sized balls and roll them in cocoa powder, or the toppings of your choice.
Refrigerate until you're ready to serve.
Killer Combos
lavender and honey
blackberry and mint
ginger and bourbon
rose and pistachio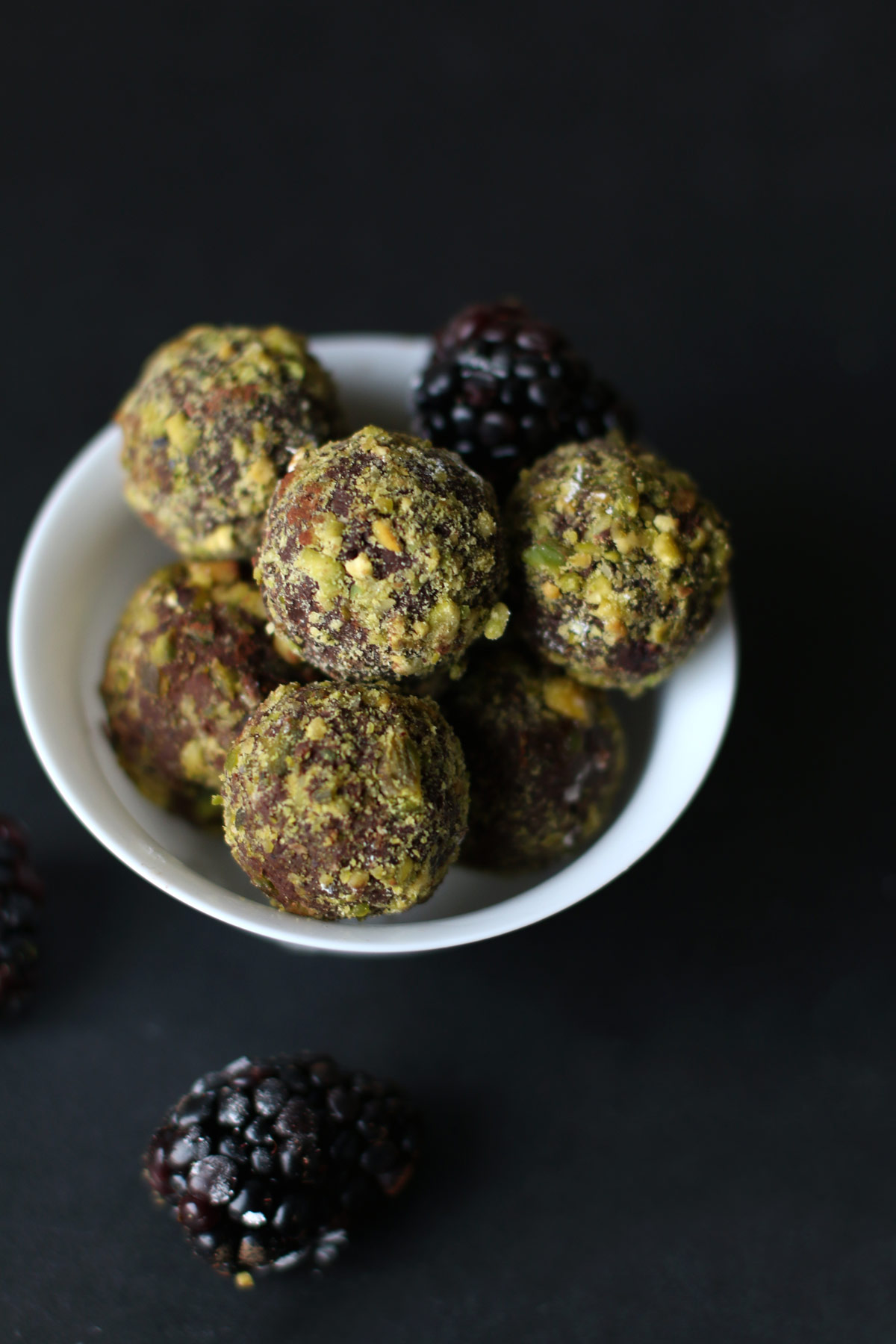 Gygi Pro Tip
Using a couverture chocolate of your choice will give your truffles a richer taste. Whenever you're using a couverture chocolate with milk or yogurt you don't need to temper the chocolate. For an explanation of the difference between couverture and compound chocolate read this post.