Of all of the icings and frostings out there, Royal Icing is probably my least favorite when it comes to taste. But it is the best for decorating. When used right, it can be one of the best icings to know how to make. So, as a way to help you out, here is our guide on how to make royal icing.
Royal Icing is fairly simple to make, especially when you use Meringue Powder.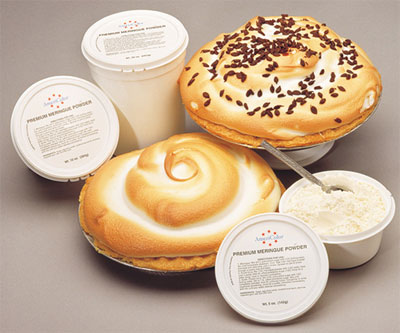 Royal Icing:
It's the easiest icing to use when it comes to decorating. It strings well and hardens with a nice shine. It allows you to get very detailed in your decorating when you use royal icing in comparison with others. But in my own opinion, it's better used as a decoration rather than the icing that covers an entire cookie. Here's how to make it:
Ingredients:
1/4 cup meringue powder
1/2 cup water
4 cups sifted powdered sugar (1/2 cup more for stiffer icing)
Food coloring, if desired
Instructions:
Mix the meringue powder with the water and beat until it peaks. Add sifted powdered sugar and beat until desired consistency is reached.