Apples in lunches are a good way for kids to get a serving of fruit. But most kids won't eat one unless it has been cut. And once you cut it, it turns brown. It's a vicious cycle that ends with no one eating apples. So, here is a quick tip to prevent apples from turning brown.
Meet the Grip EZ Fruit Corer:
I know, this isn't a new tool. But here's a helpful way to use this and keep the apple from turning brown by the time your kido eats lunch.
All you need is an apple, the Grip EZ Fruit Corer and a rubber band. Here's how it works: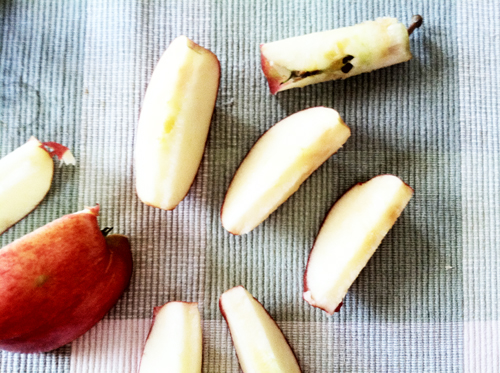 Once the apple has been cut and banded, just place it inside a lunchbox and it should be good to go until lunch!