These green mint chip cookies are delicious, easy-to-make, and the perfect treat for St Patrick's Day. Get the recipe, mint chips, and everything else you need for the perfect cookie all in one place.
What you'll need
1/2 cup shortening
1/2 cup butter (softened)
1 cup brown sugar (packed)
1/2 cup granulated sugar
1/2 teaspoon baking soda
2 eggs
1 teaspoon vanilla
2 1/2 cups flour
2 cups mini mint chips
In a large bowl beat the shortening and butter together with an electric mixer for about 30 seconds, or until creamed together. Add the brown sugar, granulated sugar, and baking soda. Beat until they are mixed with the butter. Continue to scrape the sides of the bowl down as needed. Beat in the eggs and vanilla until combined with butter and sugar mixture. Mix in the flour with the electric mixer. If dough becomes to stiff for the mixer, mix in remaining flour with a large spoon. Stir in the mini mint chips.
Preheat oven to 375 degrees fahrenheit. Drop about 1 inch balls onto an ungreased baking sheet about 2 inches apart. Cook for about 8-10 minutes, or until the edges are lightly browned. Allow the cookies to cool on a wire rack before enjoying!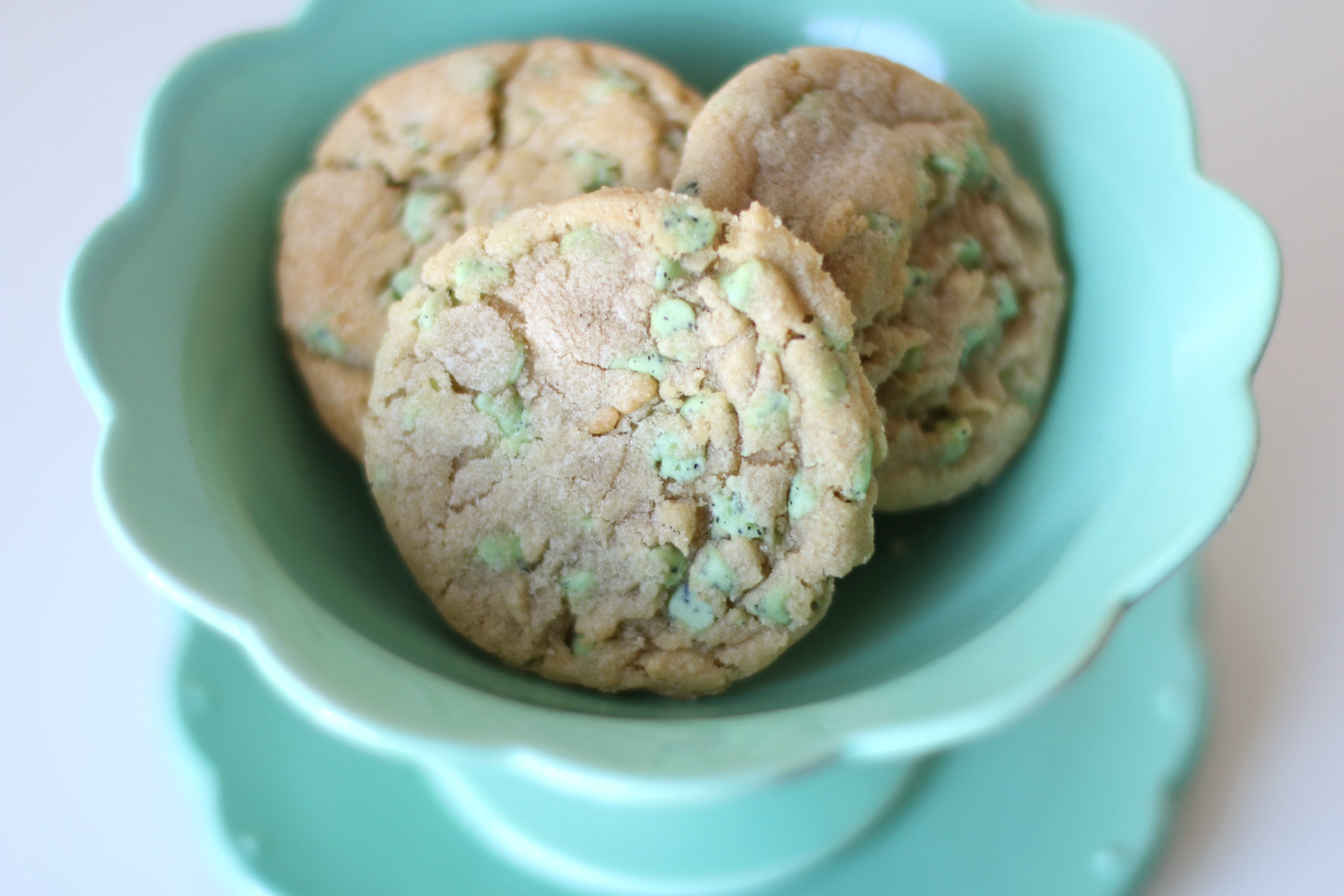 Show us your St Patrick's Day green mint cookies on Instagram. Tag @orsongygi in your pictures and we might share your treats on our Instagram.