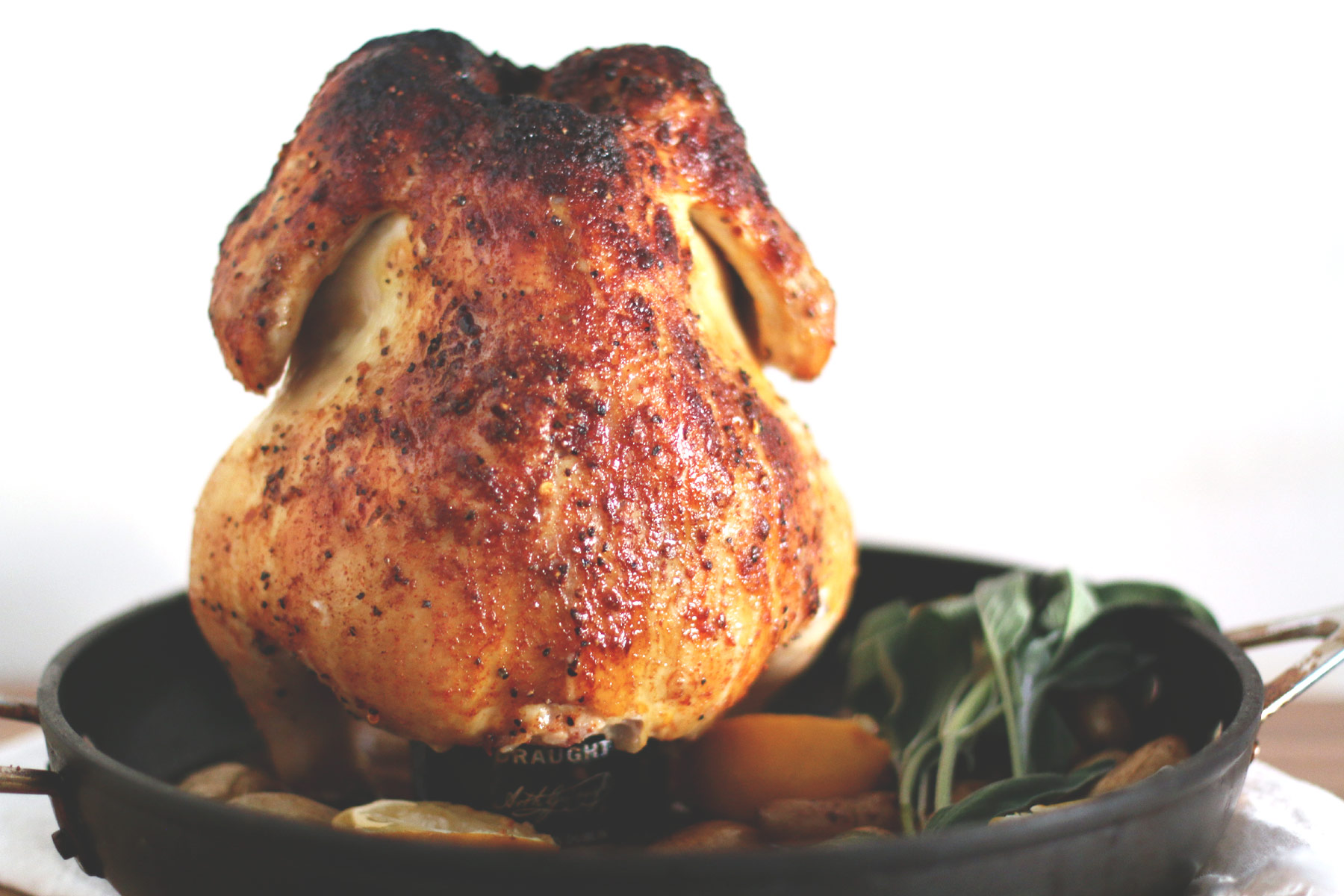 When we think of Ireland, two things come to mind: great food and beer. That's why you should learn how to make beer can chicken. It's easy, delicious, and very fitting for the month of March.
What you'll need
1/2 cup dark brown sugar (packed)
1 tablespoon course black pepper
2 tablespoons olive oil
4 tablespoons Gygi's Rotisserie Rub
1 4-pound chicken (giblets removed)
4 cloves garlic (peeled and smashed)
1 12-15 ounce can of beer (Use an Irish beer, such as, Guinness)
Preheat the oven to 350 degrees fahrenheit. Pat the thawed chicken dry with a paper towel and remove all the giblets. Rub the chicken with olive oil. Sprinkle the dry rub all over the chicken in an even layer. Pour out half the can of beer into a separate cup. Drop the garlic cloves into the half-full beer can. While holding your chicken vertically, place the chicken's cavity over the top of the beer can so the chicken is sitting on top of the beer can.
Place chicken on a roasting pan and cook on the lower rack of your oven. Cook until the internal temperature of the chicken is 160 degrees fahrenheit. This usually takes about 1 1/2 hours. Allow the chicken to rest 10-15 minutes before carving and serving.
Optional
Use the other half of the beer to roast fingerling potatoes around the base of the chicken. After the beer can and chicken have been placed into the roasting pan, spread the fingerling potatoes around the edges of the pan. Pour in the other half of the beer. Flavor the potatoes with a little lemon and sage, making the perfect side dish for your beer can chicken.