Since this week is all about St Patrick's Day, we thought we would spotlight some authentic, and delicious, recipes that are native to Ireland. Today, let's talk about Irish soda bread. This bread is a great substitute for those who don't like cornbread, or for those who just want to try something a little different. Its slightly sweet aftertaste goes perfect with a little honey butter. Try this recipe for an authentic Irish treat that compliments almost any meal.
What you'll need
4 cups flour
4 tablespoons sugar
1 teaspoon baking soda
1 1/2 teaspoons kosher salt
4 tablespoons unsalted butter (cold, cut into 1/2 inch pieces)
1 3/4 cups cold buttermilk (shaken)
1 egg (slightly beaten)
1 teaspoon orange zest (grated)
1 cup dried currants
Preheat oven to 375 degrees fahrenheit. In a large bowl, combine flour, sugar, baking soda, and salt. Mix with an electric mixer. For best results, use a paddle attachment on your mixer. Add the butter and mix on a low speed.
In a separate bowl, lightly beat the buttermilk, egg, and orange zest together. Slowly pour the buttermilk mixture into the flour mixture and combine at low speeds with the electric mixer.
In a separate bowl, mix the currants with about 1 tablespoon of flour. When the currants are lightly coated in flour, gently mix them into the dough. At this point, the dough will still be very wet. Sprinkle a generous amount of flour onto a flat surface, remove the dough from the bowl, and gently knead it a few times, adding a little flour if it's too wet to knead properly.
For a more authentic Irish soda bread, use a dutch oven to bake the bread. Place the bread in the dutch oven, cut an X on top of the bread, and cook for about 1 hour, or until a toothpick comes out clean from the center of the bread.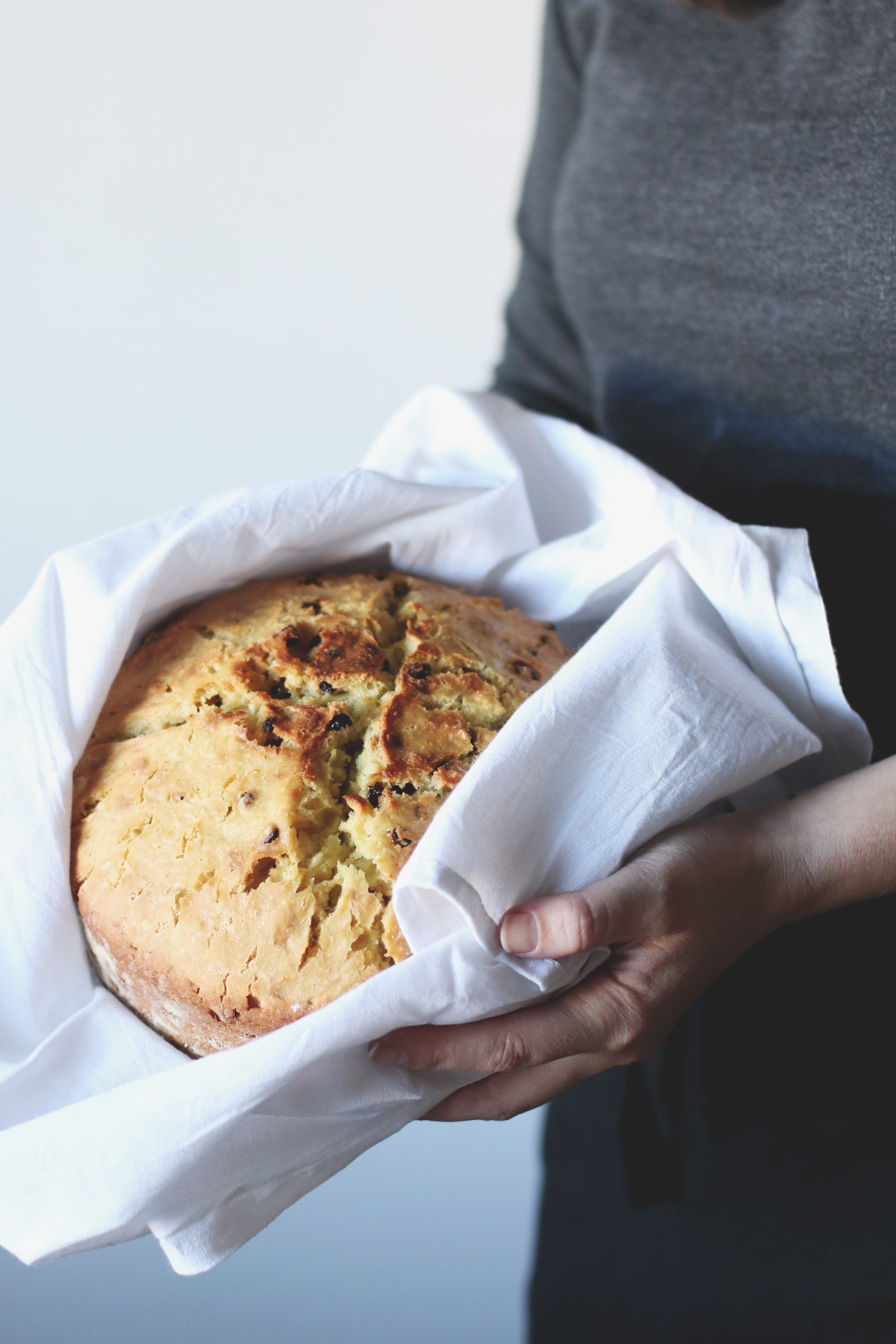 Take the bread out and serve warm. Enjoy!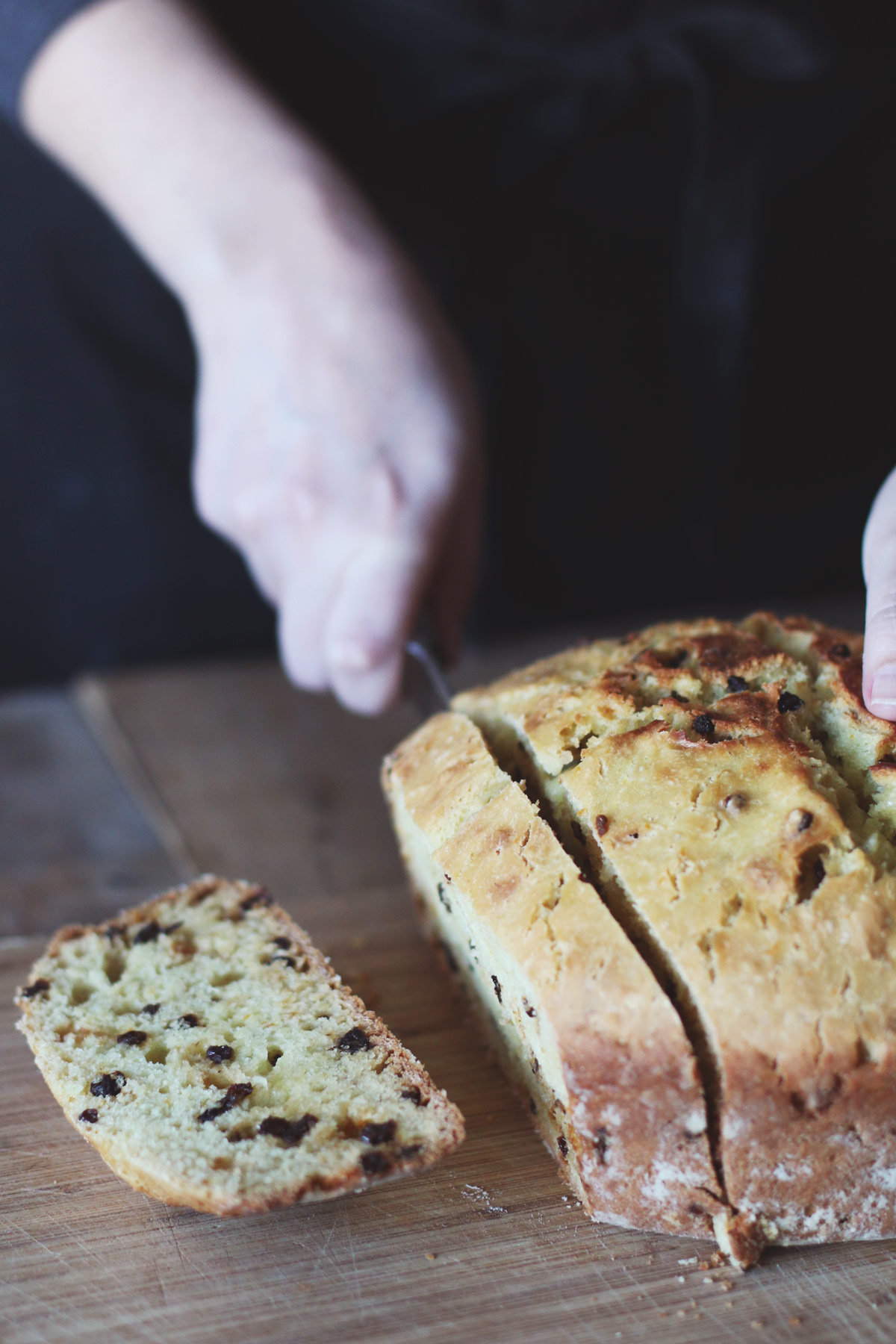 To find the corned beef recipe, head to this link.