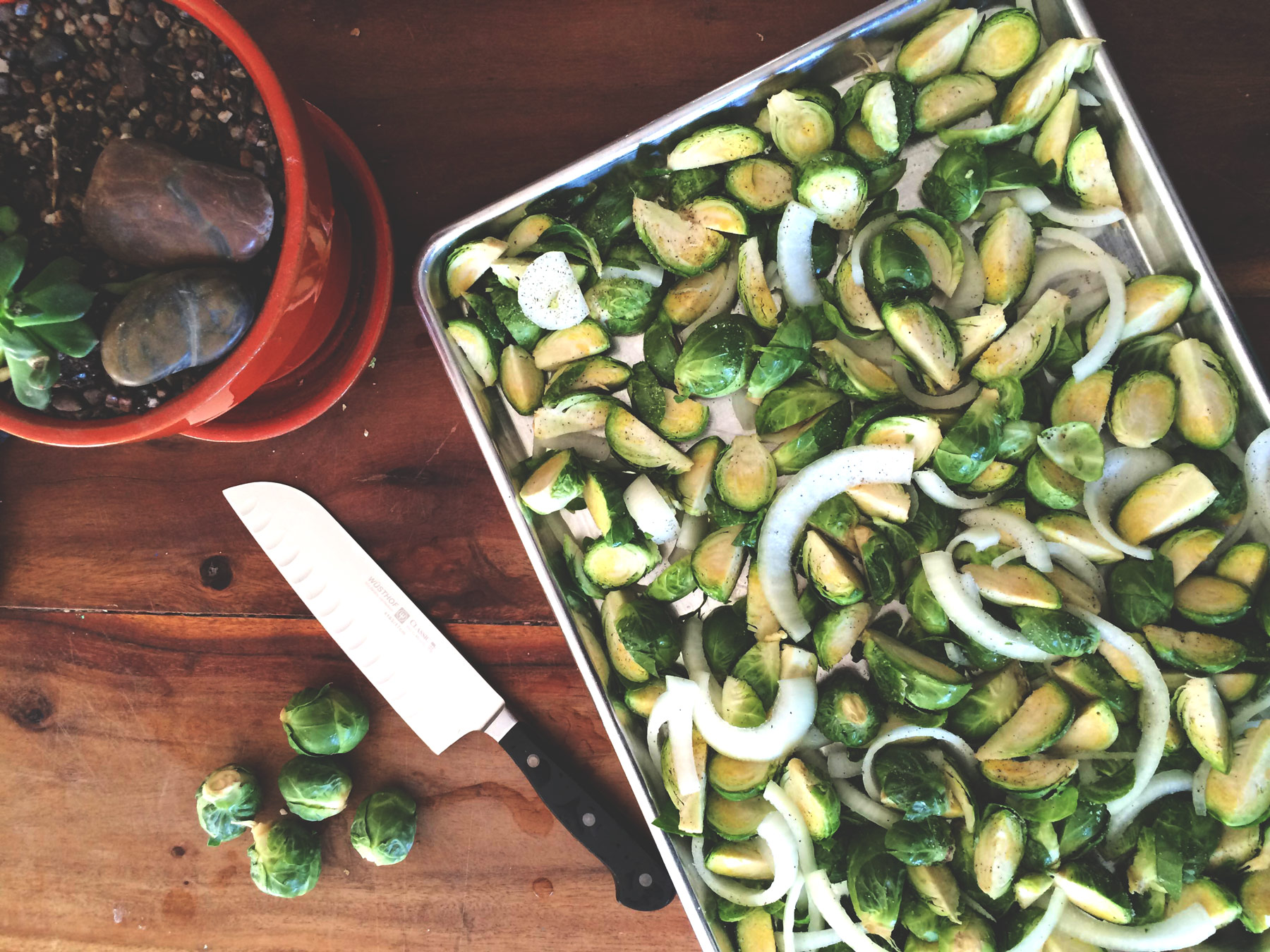 Here's a trick, make Brussels sprouts taste good. We know what you're thinking, it's impossible, but trust us! We actually have a yummy Brussels sprouts recipe that's delicious, people actually like, and it makes for a healthy snack.
You have to try it.
What you'll need
1 1/2 pounds Brussels sprouts
1/2 yellow onion (sliced into large pieces)
3 tablespoons olive oil
3/4 teaspoon salt (kosher)
1/2 teaspoon ground black pepper
Preheat the oven to 400 degrees fahrenheit. To prep your Brussels sprouts you'll want to cut off any brown ends and pull off any yellow leaves. Cut the Brussels sprouts in half or into thirds, depending on your preference. Mix the sliced Brussels sprouts in a bowl with olive oil, salt and pepper. Spread them onto a baking sheet with the sliced onions and roast for about 35-40 minutes. Every once in a while, shake the pan in order to move the Brussels sprouts around. Roast until they are crispy on the outside and tender on the inside. When finished, remove from oven, sprinkle with a little more salt, and serve warm!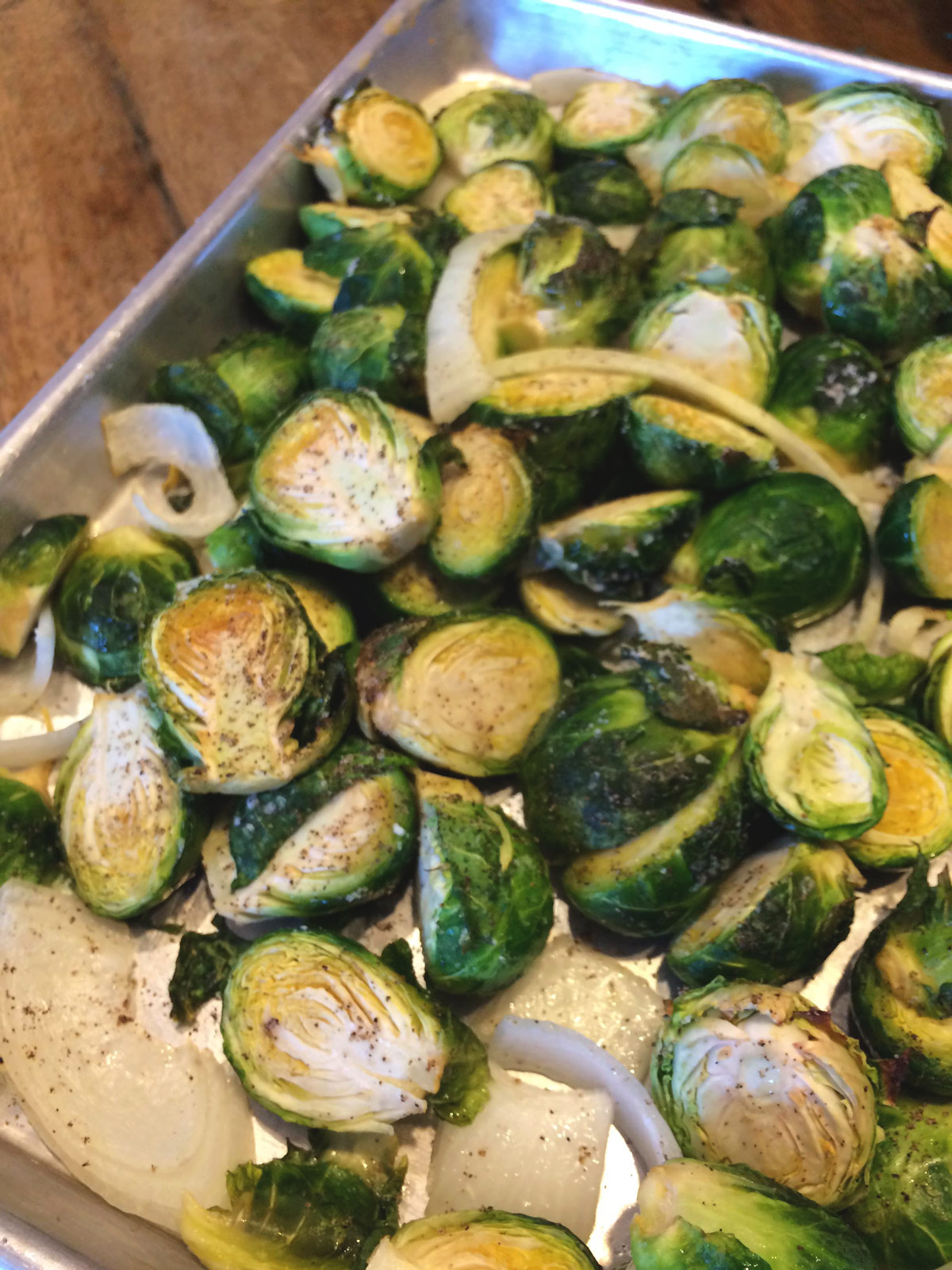 Let us know how your Brussels sprouts turned out. Tag @Orsongygi in your picture and show us your Brussels sprouts are made of.