Good gravy is the final piece to a delicious Thanksgiving spread! To begin, you'll need to decide if you'll use broth/stock or turkey drippings to make your gravy.
Turkey Drippings
Ideally, you'll have a pan full of drippings to make some delicious gravy. Ensure you have some drippings by keeping an eye on your pan while you're roasting. If it is becoming dry, add chicken stock to keep the pan wet. We keep a measuring cup of stock by the oven. Add a cup or so of stock at a time, if it is dry.
When your turkey is done roasting, scrape the pan with a spatula to loosen any browned goodness. That holds the flavor, so scrape as much as you can. Then pour the liquid into the top strainer of a fat separator. Use a spatula to press any liquid through the strainer. Let the juices sit for 5-10 minutes to allow the juice and fat to separate.
Next, pour the juices from the the separator into a clean bowl. Now, measure 1/4 cup of fat and place in a saucepan. Whisk in 1/4 cup flour and turn the stove on at medium heat. Cook the juice-flour mixture for several minutes, or until the paste becomes dark brown in color. Now, slowly add the remaining juices while whisking. Taste the gravy. Does it need more salt? Stir in a cup or two of chicken broth. Less salt? Stir in a cup of water. Adjust taste with salt, pepper, and bouillon as needed. Let gravy simmer until desired thickness is achieved. Your gravy should be delicious and lump free. But if you have some pesky lumps, run it through a strainer to remove them. 
Stock or Broth
If you find yourself with no drippings or if you just want to make gravy without roasting any meat, you can make gravy with chicken stock or broth instead.
Start by melting 1/4 cup butter. Add 1/4 cup flour and whisk to combine. Cook mixture until it becomes golden brown. Now, slowly whisk in 2 cups of chicken broth (We love keeping this on hand for delicious chicken broth). Allow gravy to thicken, whisking often. Season to taste with salt and pepper.
Serving Gravy
When you're ready to feast, transfer the gravy to a serving boat. This is a great option for small gatherings. Feeding more than 12 people? We love this boat with a ladle.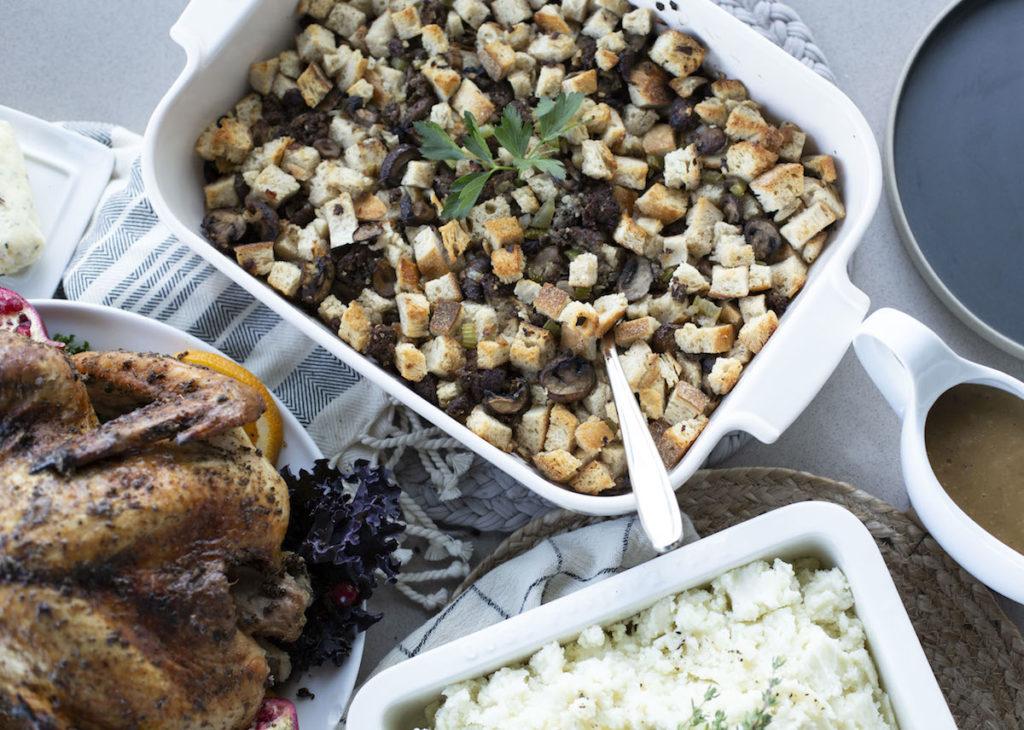 Gravy Tools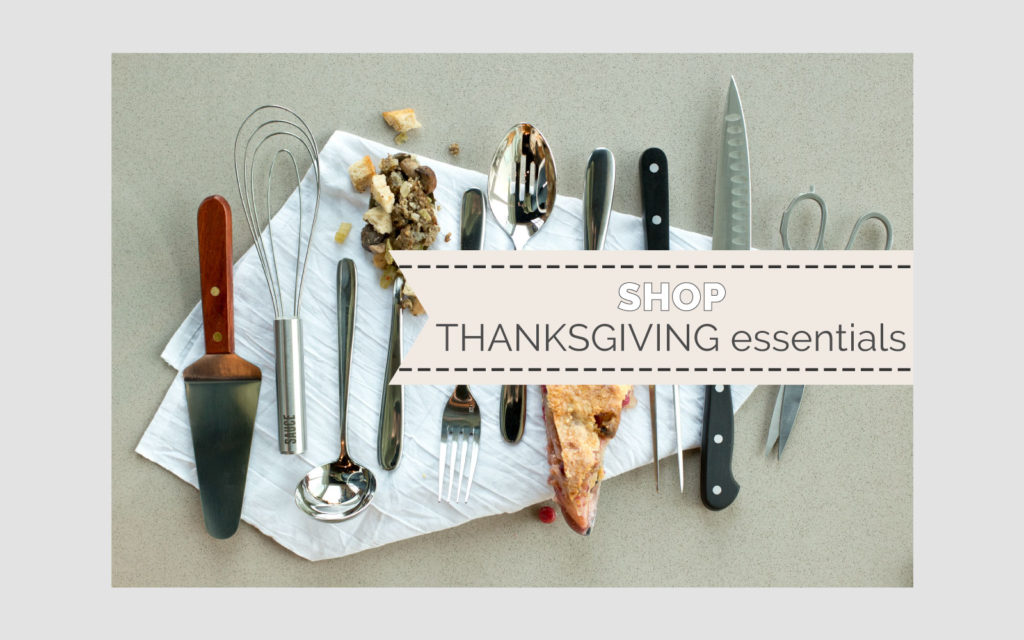 To learn all our Thanksgiving Tips, read our guide to Thanksgiving here.