Is it stuffing? Is it dressing? Does it matter if it is stuffed in the bird or served as a side dish? These are the quesions we aim to address.
But also, what ingredients are essential for one the greatest thanksgiving side dishes?
Stuffing vs. Dressing
Is it possible to settle this age-old debate? Maybe not!
The Oxford English Dictionary says that stuffing is stuffed in a bird or joint, while dressing is a more general term for seasoning that goes with food or sauce.

The Joy of Cooking contends that they are one and the same, except that one is in the bird and one is out.

The Food Lover's Companion, on the other hand, says the two terms can be used interchangeably.

Serious Eats, How to Make the Best Stuffing for Thanksgiving
Call it what you want! Us? We call it alllll stuffing.
To Stuff or Not to Stuff?
Traditions are hard to stray from. But stuffing a turkey is a tradition we are happy to leave in the past.
Why? Well, when you stuff a bird, you must cook the turkey until every portion reaches 165 degrees. If the turkey is filled with stuffing, it will need to cook much longer than an unstuffed bird, resulting in overcooked meat.
If you're set on stuffing your turkey, consider cooking them separately and stuffing before serving.
Bread
You can use any type of bread for delicious stuffing. Simple sandwich bread allows the other ingredient flavors to stand out. Sourdough bread adds a tangy twist. Whole grain bread adds more flavor, but remains more crunchy.
Once you have chosen your bread, you'll need to dry it. At least three days before Thanksgiving, cut your bread into 1/2" cubes. Lay out on a sheet pan and allow to air dry. This will likely take 24-48 hours. Break open a cube of bread. Once it is crunchy through out, you can place the bread in a bag until Thanksgiving day.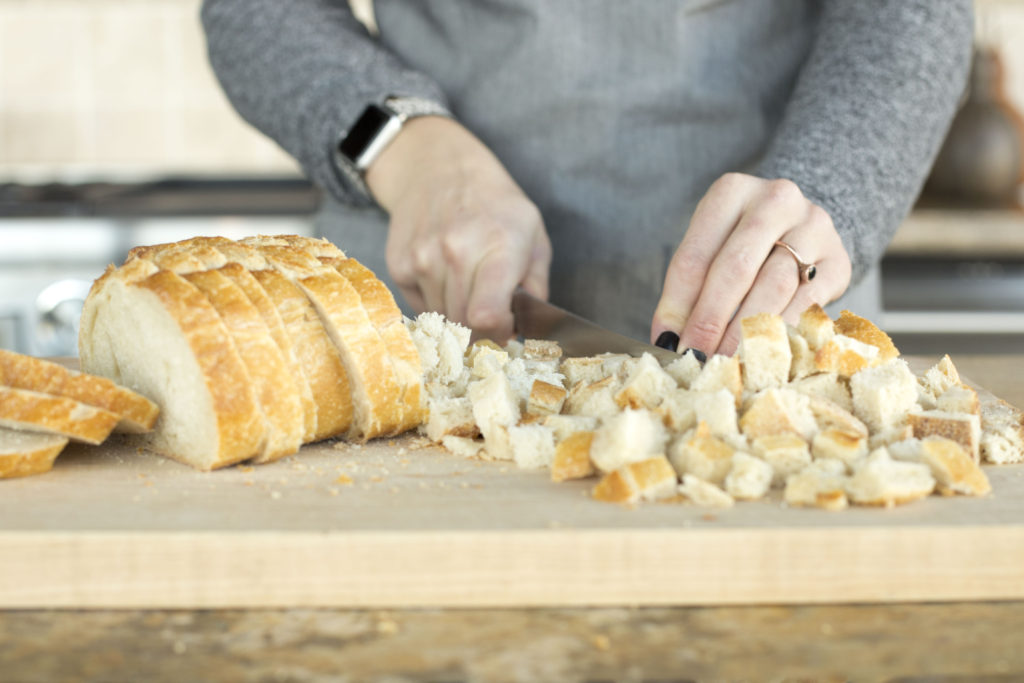 This drying process removes all the moisture from the bread, creating a wonderful canvas to absorb all the liquid ingredients.
Additions
Bread, sausage, butter, and delicious stock are the key ingredients for good stuffing.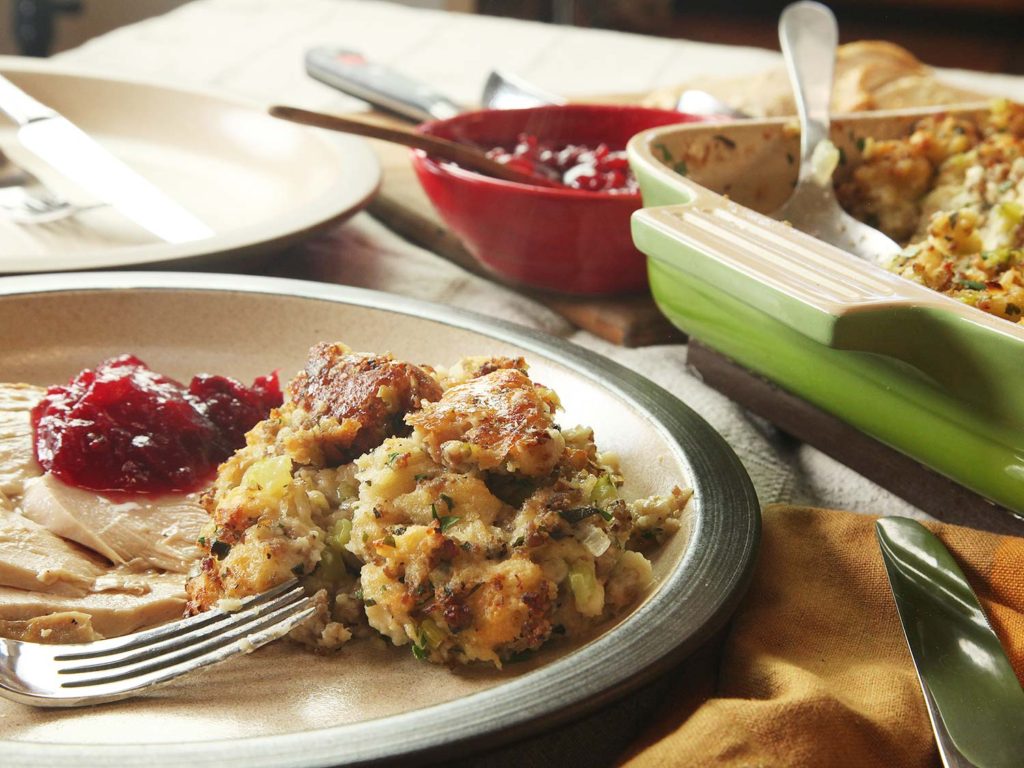 But you can mix in more ingredients for fun variations. Add a sweet twist with dried fruit.
Depart from traditional Thanksgiving spices with mild sausage and mushrooms.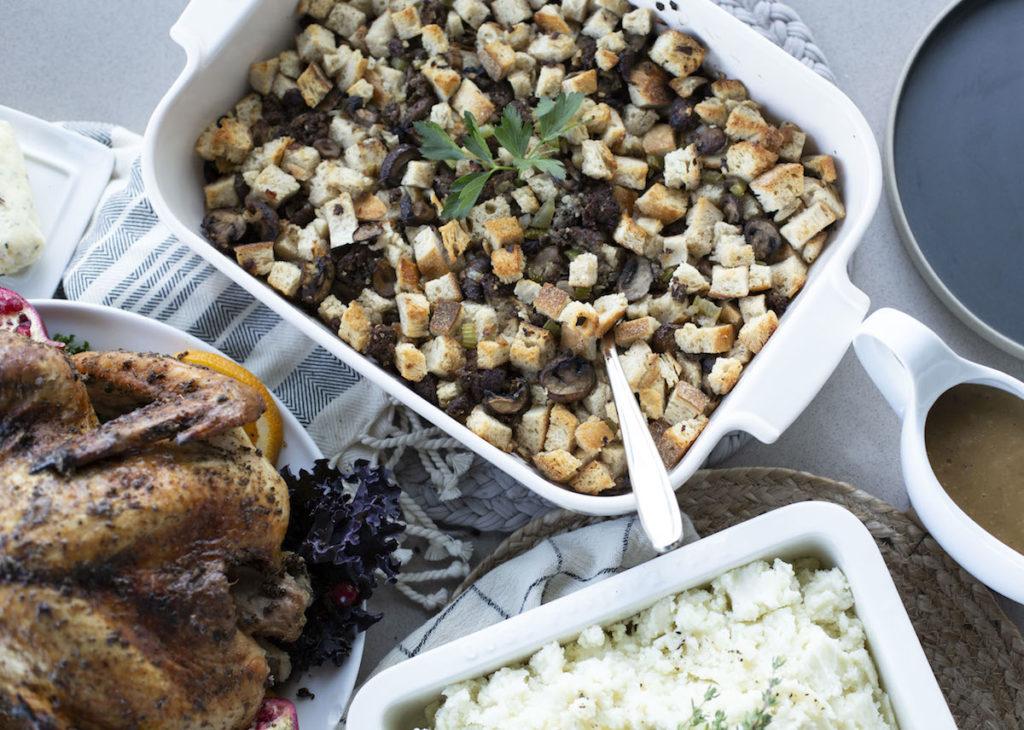 So many delicious options.
Prep in Advance
Stuffing is a dish you can prep days in advance. I like to keep the components separated until it's time to cook. But you can also combine everything in a baking pan, ready to be baked on Turkey day.
No matter how you make it, beginning with good bread, good stock, and good butter is sure to create a new favorite stuffing recipe.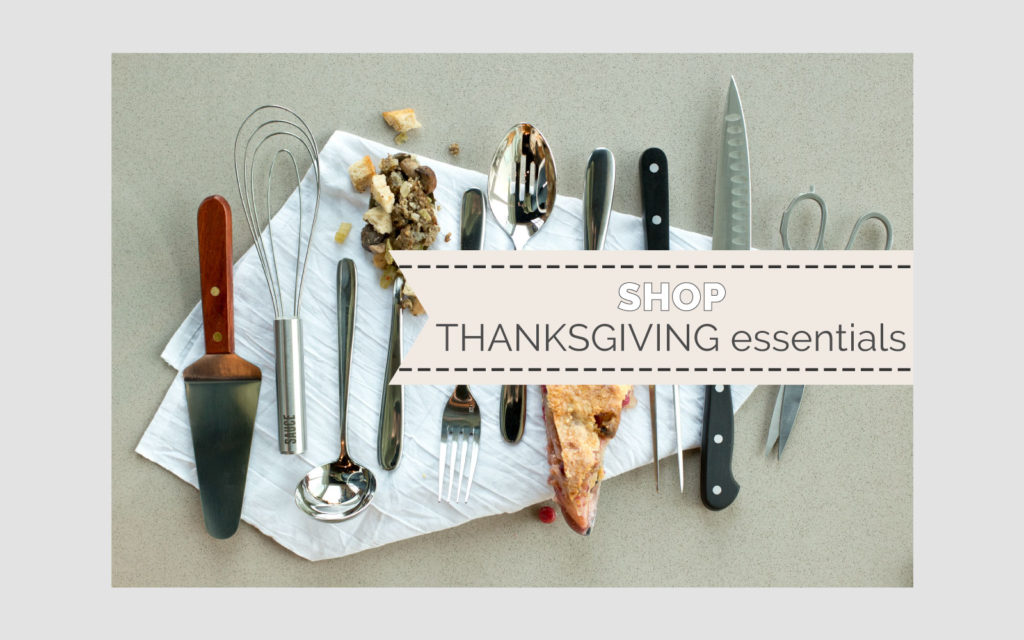 To learn all our Thanksgiving Tips, read our guide to Thanksgiving here.