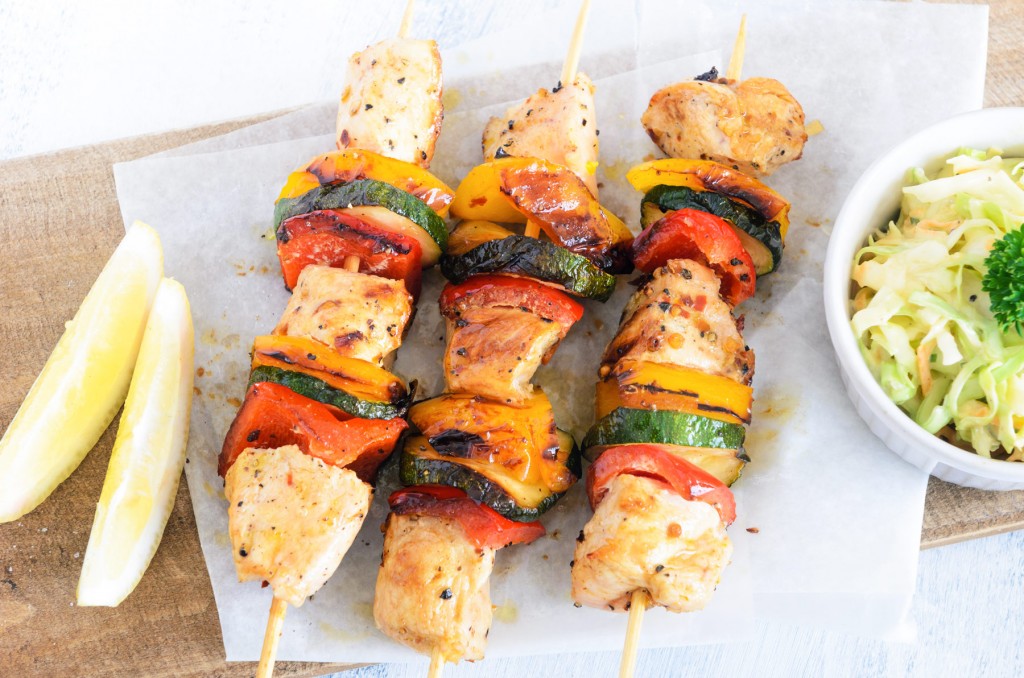 Don't get us wrong – we love a good dry rub. But, sometimes we can be a little partial to a good marinade. They can bring out the natural flavors of your food or tenderize a cheaper cut of meat. Best of all, once you master the basic parts of the marinade, you can create endless variations. Learn the basics of the perfect vegetable and meat marinade and get ready to exercise a little culinary creativity!
Marinade Basics:
Acid (Vinegar, Lemon Juice)
Acid helps the marinade penetrate the meat, tenderizing it and balancing out it's natural richness. helps tenderize the meat and balance its natural richness. Use two (or three) parts oil to one part vinegar.
Herbs, Onions, Garlic
Add depth to your flavor palate with some fresh herbs and crushed garlic. Don't have an herb garden and too tired to run to the store? You can still make a quick marinade with ingredients from your pantry. Watch a quick video of how we made a quick, three-ingredient marinade.
Sweet & Salty
Get creative and try seasoning your meat with more than just salt and sugar. Worcestershire, mustard, fish sauce, fruit juice, honey – the possibilities are endless.
Oil (Fat)
If possible, add the oil last to your meat. You want to make sure the oil coats the meat to act like a lubricant so your meat doesn't stick, but will crisp on the grill. Also, the oil helps distribute flavors after being infused with the other ingredients in the marinade.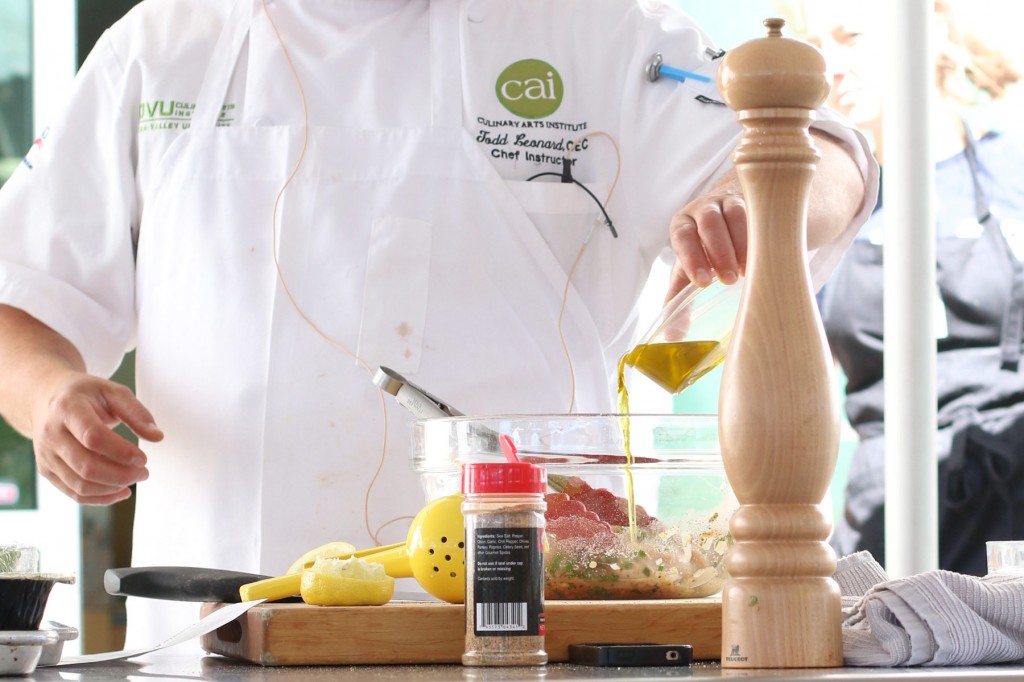 The Perfect Vegetable & Meat Marinade
Ingredients
1 cup balsamic vinegar
1/4 cup extra virgin olive oil
1/4 cup garlic (minced)
1 lemon (juiced)
2 tablespoons basil (finely chopped)
2 tablespoons parsley (finely chopped)
2 tablespoons chives (finely chopped)
1 tablespoon pit seasoning
Directions
Mix the chopped and minced ingredients with the seasoning, lemon juice, and balsamic until well blended.
Slowly add the oil while mixing to incorporate an emulsion.
Add to and vegetables or meat as the perfect marinade.