Ready to take the classic snickerdoodle cookies to the next level? True. We love the soft, sweet, tartness of this traditional cookie. But sometimes the flavor can get a little boring. So we decided to spice things up–quite literally. Initially, we started out by adding our exclusive Gygi Cinnamon Chips (see the recipe here). And they came out delicious. Those are the cookies to try if you are a snickerdoodle traditionalist. But now, we are taking things one step further to make chai spiced snickerdoodles.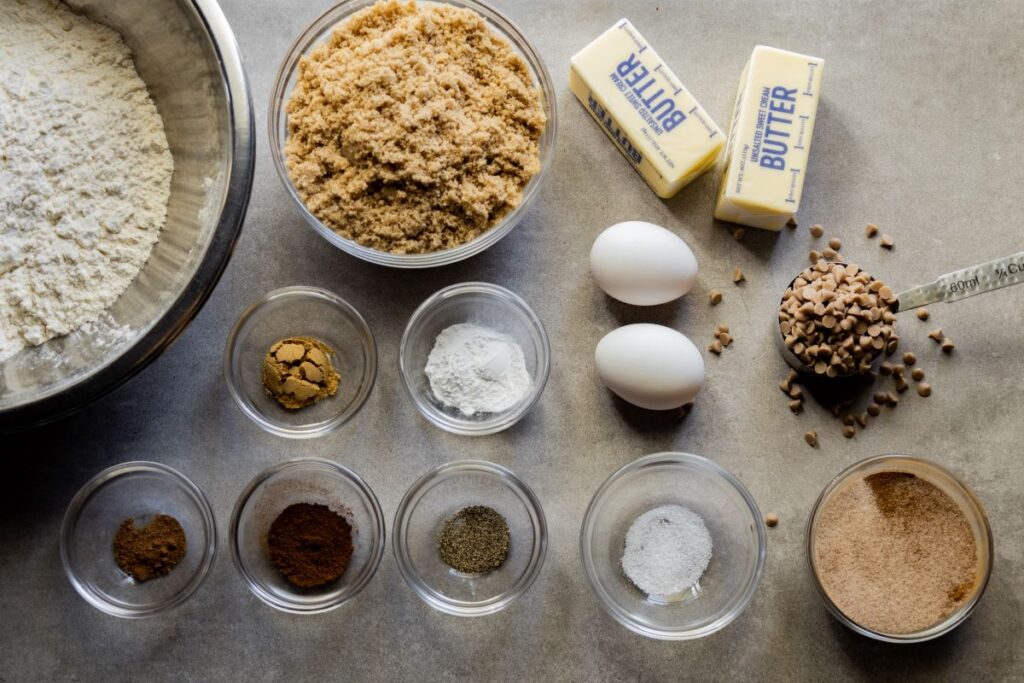 We found out that "chai spice" can include several different combinations of spices depending on the location. There are a few species common to each blend, but each region tends to add something unique. So for our specialty blend for this cookie we decided to include our favorites with ginger, clove, cardamom, and nutmeg. Then, for a little extra touch of spiciness, we added just a dash of ground black pepper.
We loved the way these spices combined with the cinnamon chips in the dough to kick these cookies up a notch. But you can adjust the measurements and spices to suit your taste or include other options like all-spice, coriander, and fennel. We can't wait to see what you think of these chai spiced snickerdoodles!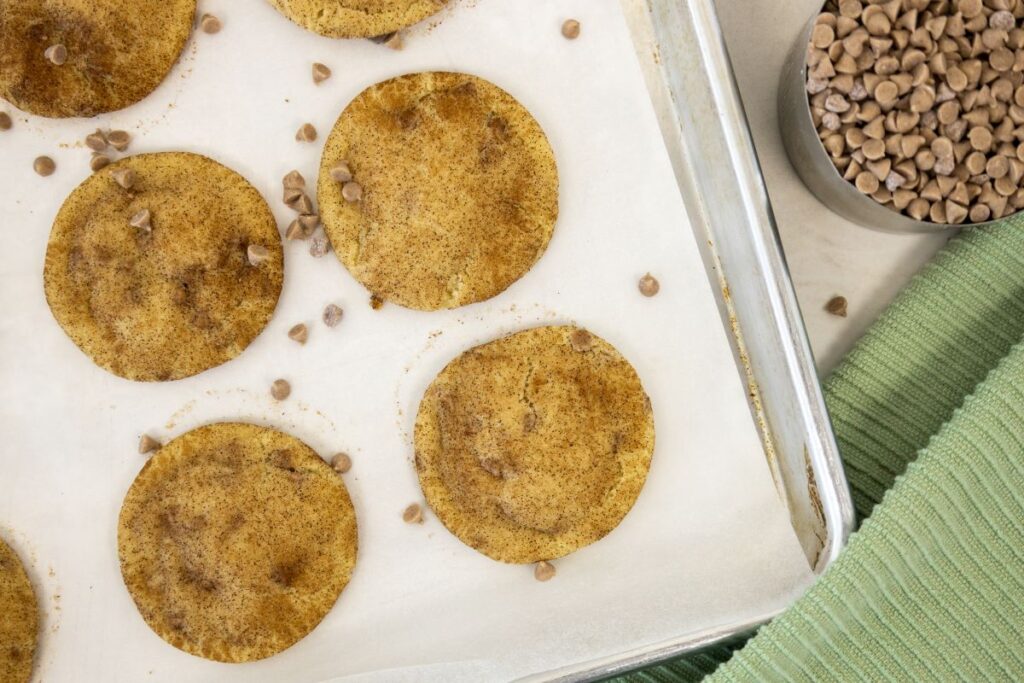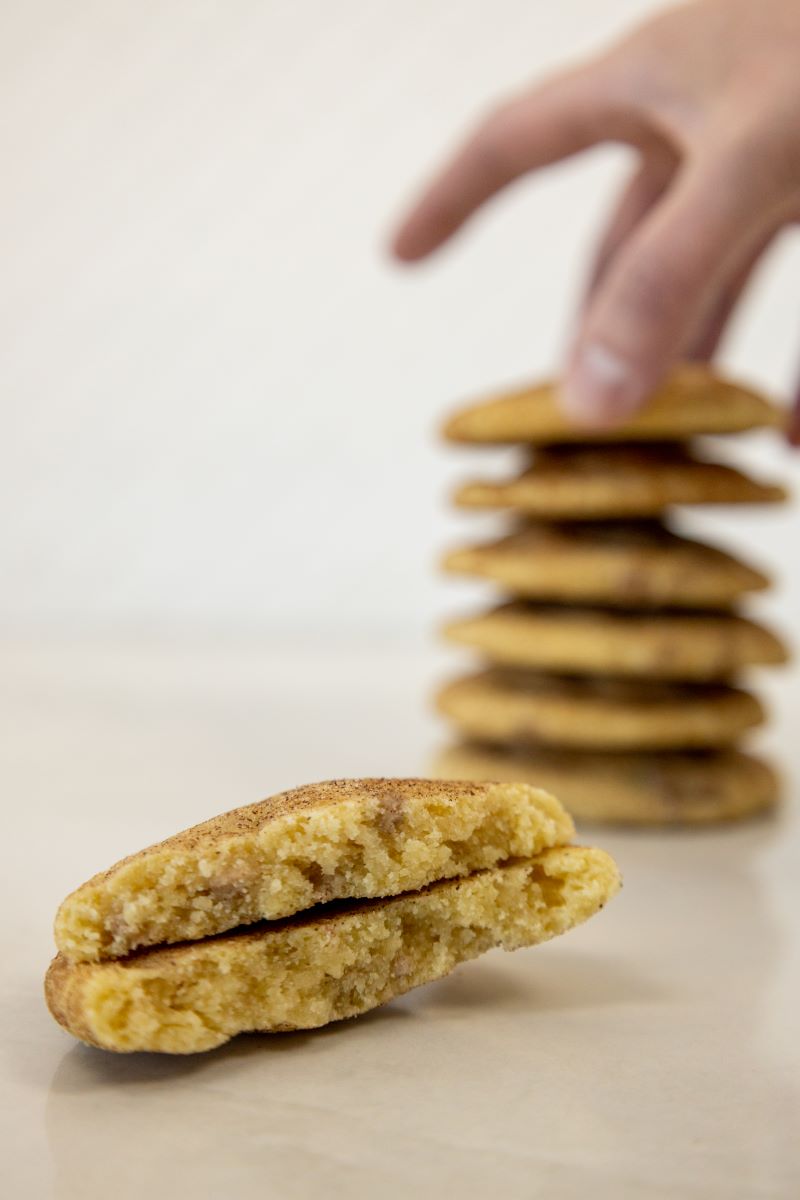 Print Recipe
Chai Spiced Snickerdoodles
Ingredients
For the cookies
2 ¾ cups all-purpose flour
1 tsp baking soda
1 tsp cream of tartar
¼ tsp salt
1 tsp ground ginger
1 tsp ground clove
½ tsp cardamom
¼ tsp nutmeg
¼ tsp ground black pepper
1 cup salted butter (softened)
1 ½ cups granulated sugar
2 eggs
1 tsp vanilla
1 ½ cups cinnamon chips
For the cinnamon sugar mixture
3 Tbsp granulated sugar
2 tsp cinnamon
Instructions
1

Preheat oven to 375℉. Prepare cookie sheets with parchment paper.

2

In a medium bowl whisk together all-purpose flour, baking soda, cream of tartar, salt, ginger, clove, cardamom, nutmeg, and ground black pepper.

3

In a mixing bowl cream the butter and the sugar. Add eggs and vanilla until combined.

4

Mix together the dry and the wet ingredients just until the dough starts to come together. If it is a little crumbly, just keep mixing.

5

Add the cinnamon chips and pulse the dough 4-5 times.

6

In a small bowl, combine granulated sugar and cinnamon.

7

Scoop dough into palm and roll into 1" rounds. Roll the dough balls in the cinnamon sugar coating and place on baking sheet.

8

Bake 10-12 minutes then allow 5-10 minutes to cool on the baking sheet.