It's always inspiring to spend a few moments with the next generation of cooks! And we love to see the kids in the kitchen start out with a little bit of hesitation and leave with confidence and a sense of accomplishment.
Working with Chef Lindsey is such a calm, controlled kitchen experience. And we believe you can make these with success and zero stress.
These truffles were a huge hit for the kids (they made these beautiful treats themselves!) and their parents were thrilled (they got to eat some, too!).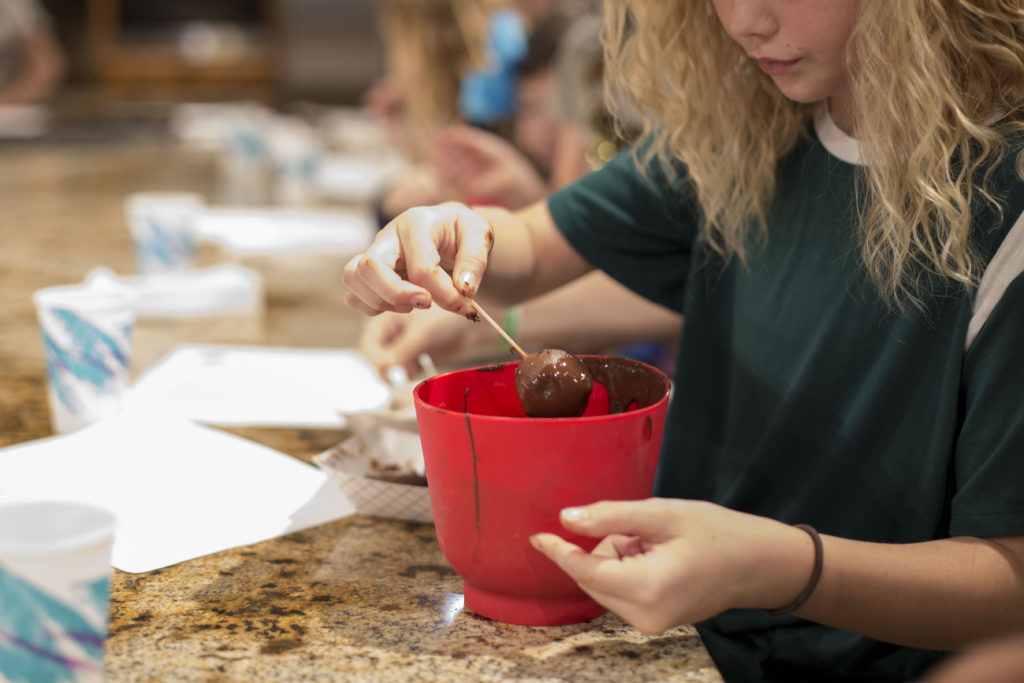 They packaged them up in some adorable boxes lined with candy cups, and the kids walked out of the kitchen with such pride. That's what cooking can do, transform a treat into an accomplishment!
Give these truffles a try with some chocolate and cream you have lying around. Let some kids help you, or do it with your friends. Maybe you love creating when the house and kitchen are quiet, you will not regret indulging in this yummy treat all hours of the day (and night!)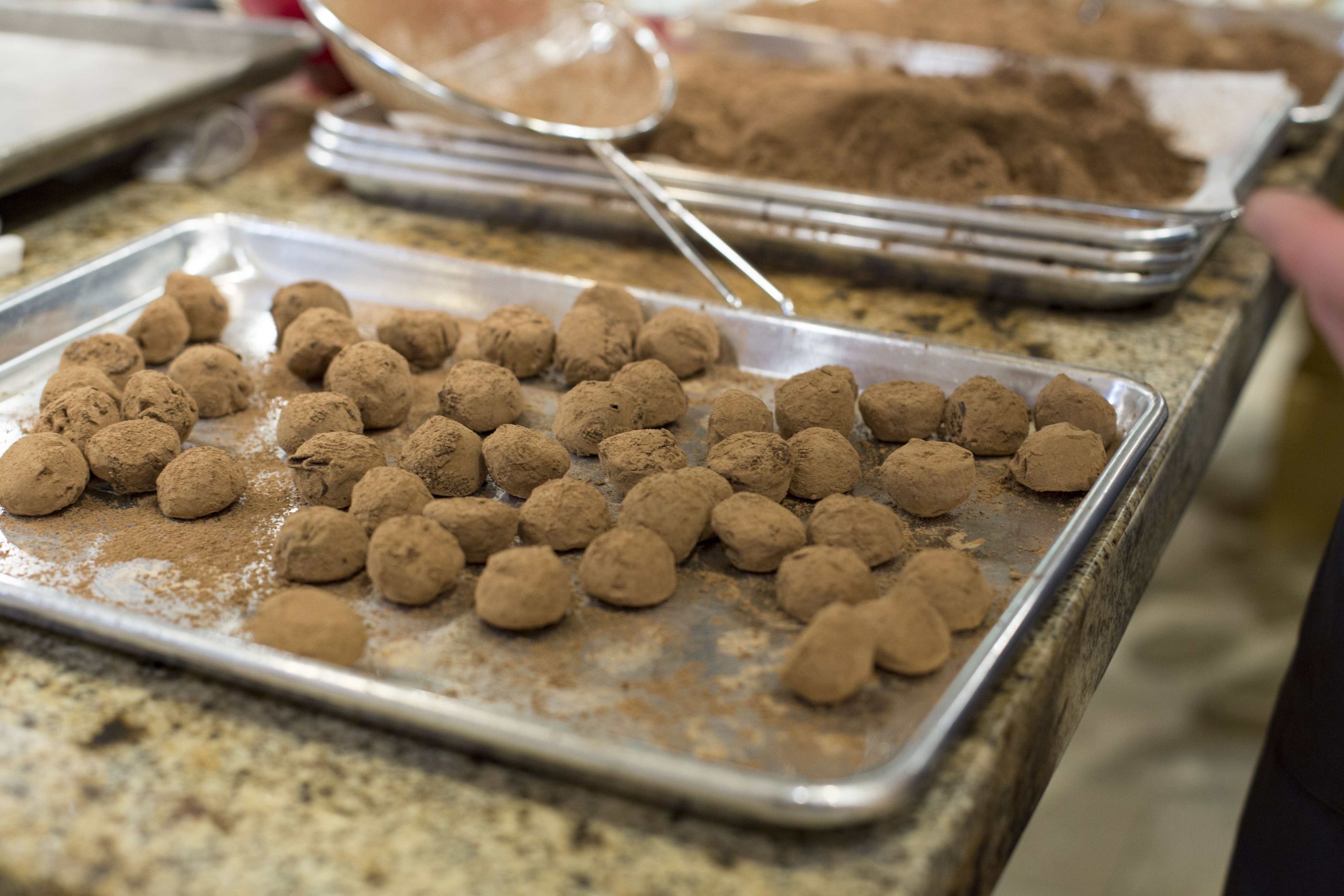 Print Recipe
Homemade Chocolate Truffles
This truffle base is easily adaptable by adding different toppings. It's simple enough that a kitchen full of kids made, scooped, rolled and dipped these delicious treats.
Ingredients
8 ounces 60% chocolate
1/2 cup heavy cream
For Coating: Dutch cocoa powder, chocolate sprinkles, peppermint, fruit, candies, melted chocolate, etc
Instructions
1

Finely chop the chocolate- a serrated knife will do this quickly and efficiently. Transfer the chocolate to a medium sized bowl.

2

Heat the cream. Microwave the cream on high until hot, but not boiling, 30 seconds to 1 minute. Alternatively, heat the cream over low heat in a small saucepan until steaming.

3

Cover the chocolate in the cream to melt. Pour the hot cream over the chopped chocolate and set aside for 5 minutes.

4

Whisk until smooth. Whisk the cream and chocolate together until smooth and shiny.

5

Pour the ganache into a shallow pan and refrigerate for 30 minutes. Pour the ganache into a shallow pan or baking dish, such as an 8x8-inch baking dish. Refrigerate until firm, about 30 minutes.

6

Scoop and roll the truffles. Use a tablespoon or small cookie scoop to portion the ganache into 1-ounce portions (about 2 tablespoons each). Roll the balls between gloved hands until smooth and place on a plate. Refrigerate for a few minutes while preparing the coatings.

7

Coat the truffles. For best results, pour the coatings into small dishes. Dip and roll the truffles in the coatings.

8

Storing and serving the truffles. These truffles keep best in refrigerator. Remove from the refrigerator about 30 minutes before serving.
Looking for a kitchen cooking experience for your budding young chef? Check out our cooking class schedule.