We were honored to have Chef Romina Rasmussen from Les Madeleines join our tenth-annual Chocolate Extravaganza. Her infectious smile filled our kitchen and her delicious brioche filled our bellies.
Romina generously shared her recipe for Chocolate Brioche. She filled them with peppermint whipped cream. We suggest you do the same!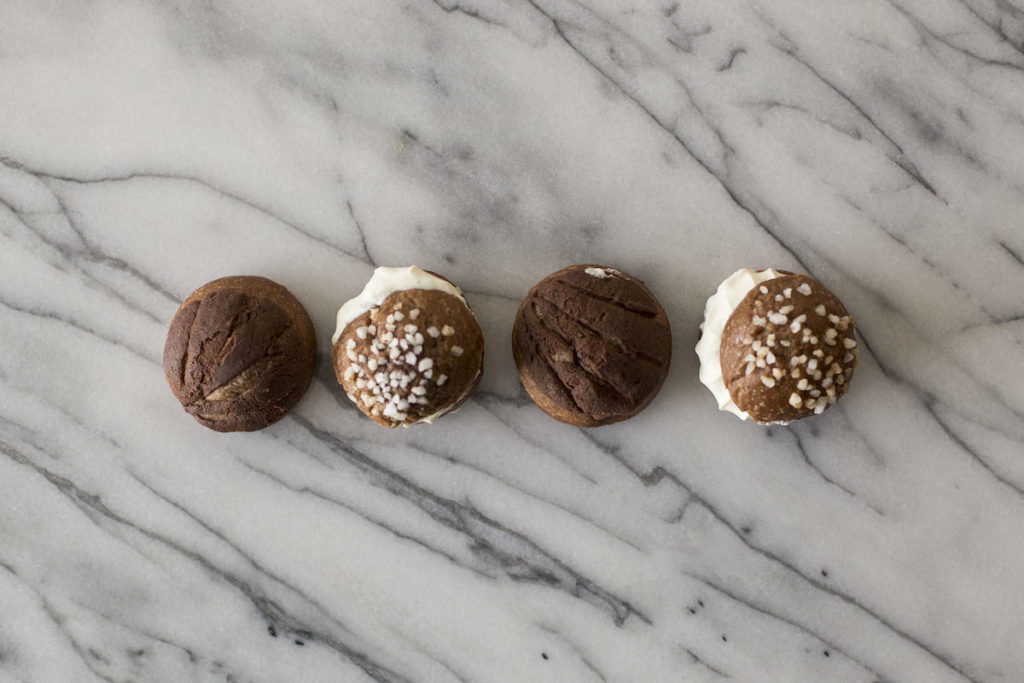 Print Recipe
Ingredients
671 gram flour - King Arthur Sir Lancelot
67 milliliters whole milk
403 gram eggs
10 gram yeast - fresh compress American
15 gram kosher salt
135 gram sugar
252 gram european butter - 83%
150 gram european butter - 83%
190 gram chocolate - bittersweet - 70%-80%
Instructions
1

Melt the smaller amount of butter with chocolate to make a smooth ganache. Pour onto a plastic lined sheet pan to cool.

2

Mix the eggs, milk, flour, and yeast. Mix to a shaggy mass then add sugar and salt. Mix until the dough starts to form "a window" when pulled apart with your fingers.

3

Add the larger butter amount and incorporate most of it before adding the ganache. Continue mixing until smooth and a window develops. Scrape the bowl as needed.

4

Bulk ferment the dough at room temperature for 30 minutes on a tray covered in plastic wrap.

5

Chill for 3-4 hours before shaping.

6

Cut dough into small mounds and shape into brioche.

8

Bake at 325 degrees Fahrenheit for 8-10 minutes.