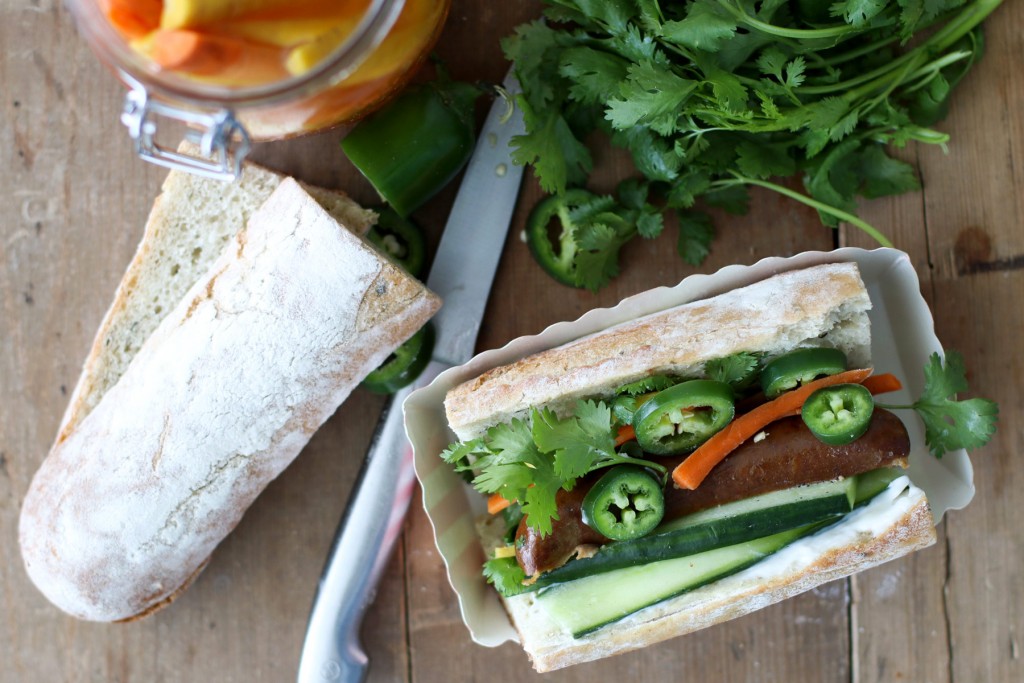 Vietnamese sandwiches are fresh, flavorful, and have all the right textures. That's why we are marrying their delicious taste with an American classic with our Banh Mi Hot Dog recipe.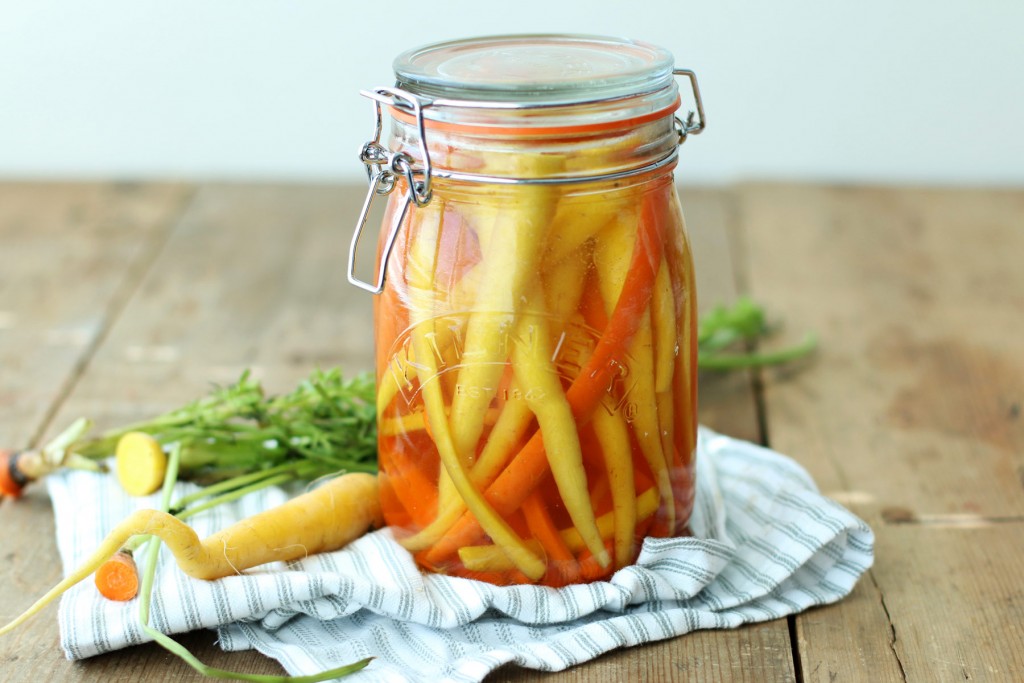 Do you know why hot dogs and relish go so well together? Pairing fats with acidity just works! It's classic for a reason. That's why pickled carrots are a staple for banh mi. Just remember to keep up on your knife skills when you julienne! If you want to regulate how hot your sandwich gets with jalapeños, we recommend pureeing them and adding it to your mayo to taste. That way, you'll still get the kick of spice without crying in front of your friends and you'll have the flavor evenly dispersed in your sandwich.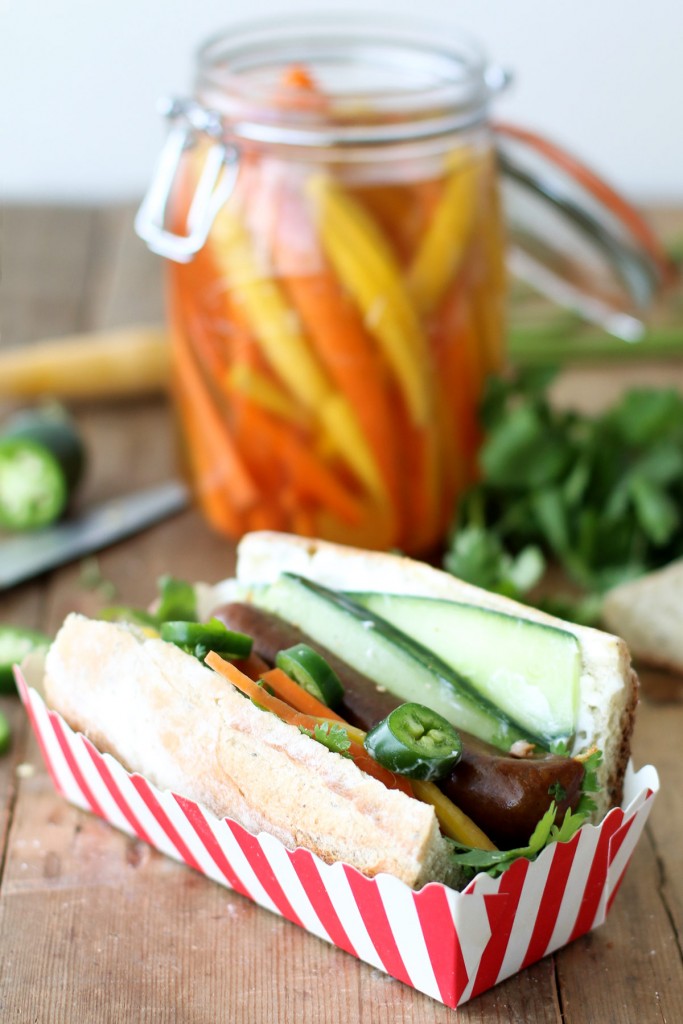 Ingredients
For the carrots:

1 cup vinegar
1 cup water
1 cup sugar
2 teaspoons salt
2 cups julienned carrots

For the sandwich:

1 Baguette
1 English Cucumber
1 Jalapenos
1 bunch Cilantro
1 tablespoon Mayonnaise
Directions
Add vinegar, water, sugar, and salt to a small saucepan. Bring to a boil until the salt and sugar are dissolved. Add carrots to a jar, pour in mixture to cover. Leave for an hour or overnight.
Assemble the ingredients together and enjoy!