Thanks to these Carrot Cookies with Orange Icing, getting your kids to eat their carrots has never been easier. Sure, it might not count as a true serving of veggies, but it tastes amazing!
It's so much fun to try out an old-fashioned recipe. I get sad when I hear about treats that were very commonplace just a generation ago and have now become out of date and forgotten. We'd love to revive old recipes here at Gygi and inspire a bit of nostalgia in our taste buds. We'll start with these cookies and see what else we can find.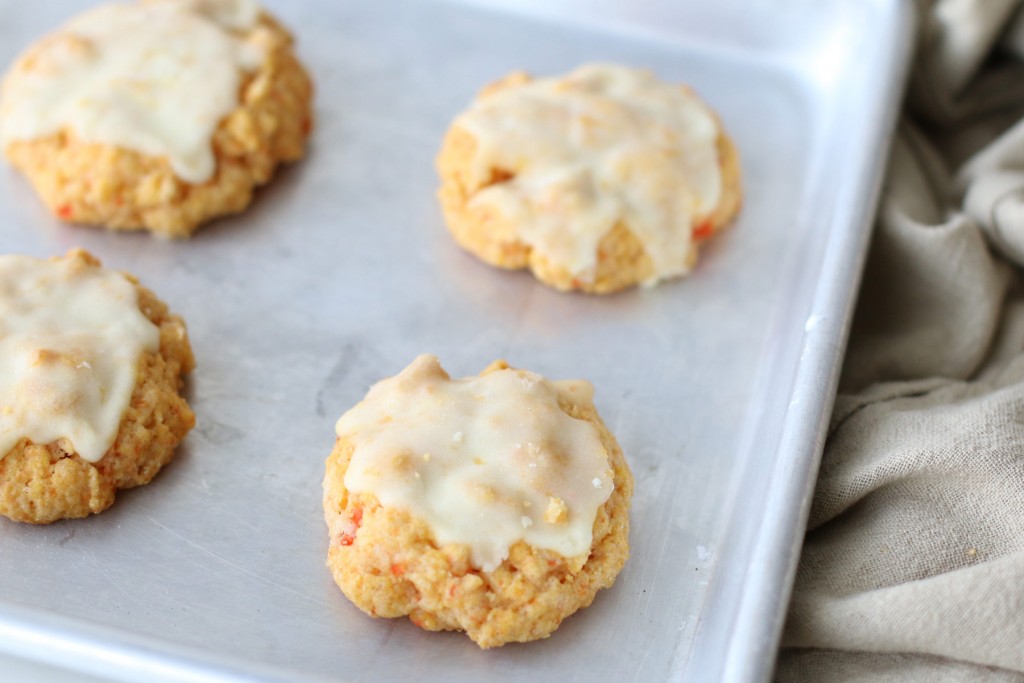 Print Recipe
Carrot Cookie with Orange Icing
Ingredients
4 to 5 medium carrots, peeled and sliced

3/4 cup butter

1 cup granulated sugar

1 egg

2 cups All Purpose Flour

1 tsp baking powder

1/2 tsp salt

1 tsp vanilla extract

Orange Icing

4 cups powdered sugar

1 tsp butter

Juice of 1 to 2 Oranges

Pinch of Salt
Instructions
1
Put the carrots in a medium saucepan with water to cover and bring to a boil. Decrease the heat and simmer until they are soft, about 15 minutes. Drain and mash the carrots with a fork to make 1 cup of mashed carrots. Set aside.
2
Preheat oven to 325 degrees. Line a cookie sheet with parchment paper.
3
Mix the butter, sugar, and egg in a medium bowl of an electric mixer. Beat until light, about 1 minute.
4
Sift the flour, baking powder, and salt into a medium mixing bowl. Add to the creamed mixture and combine. Mix in the vanilla and carrot mash.
5
Drop the dough by teaspoonfuls onto the parchment paper. Bake for 10 minutes, pay attention to not over bake.
6
Place cookies onto a cooling rack lined with parchment paper.
8
Add powdered sugar, butter, juice of 1 orange and salt. Mix until smooth, adding more orange juice as needed until it is the desired consistency.
9
You can frost the cookies while warm, and the glaze will be smoother and runnier. Or you can let them cool and the glaze will be more opaque and thick.