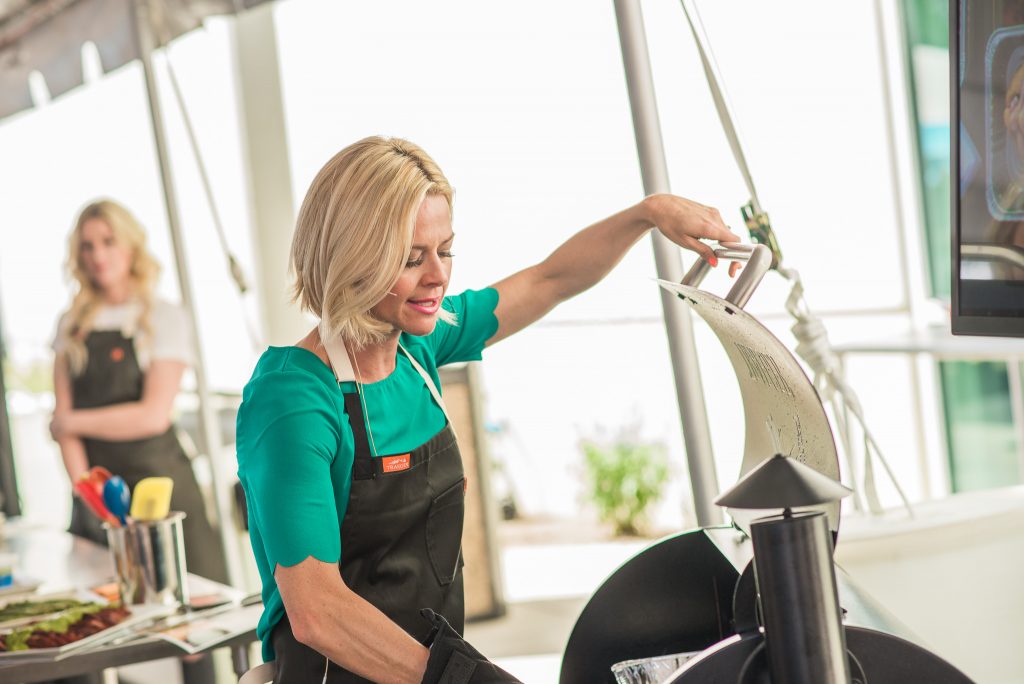 Slow and low cooking techniques require a large amount of time and commitment. They are worth every minute expended in their behalf, but few of us can afford them on a daily basis.
But your Traeger Grill need not sit idle during the weeknight bustle.
Kristin Andrus shared her favorite meals for the everyday chef. She is a trusted expert – she knows her way around a Traeger Grill! But she also knows the struggle of getting dinner on the table – she has six little mouths to feed!
Give these recipes a try this week!

The perfected, tender and juicy rotisserie-style chicken that makes grown men arm wrestle over the last piece.

Turn up the heat and turn down the carbs with these baked bites. Cauliflower is roasted, tossed with a homemade buffalo sauce, and paired with a creamy ranch dipping sauce.

For and easy side vegetable, top asparagus with Traeger Salmon Shake. It's refreshingly zesty and makes grill roasted salmon taste delicious.
Roasted vegetables paired with leftover pulled pork make for legendary leftovers. Top with farm eggs ad shot of hot sauce and you've got a meal for any time of the day.

This crowd pleasing pairing is sure to top your list of favorites. Tender, reverse seared tri-tip is topped with zesty chimchurri, perfect for the everyday entree or the weekend get together.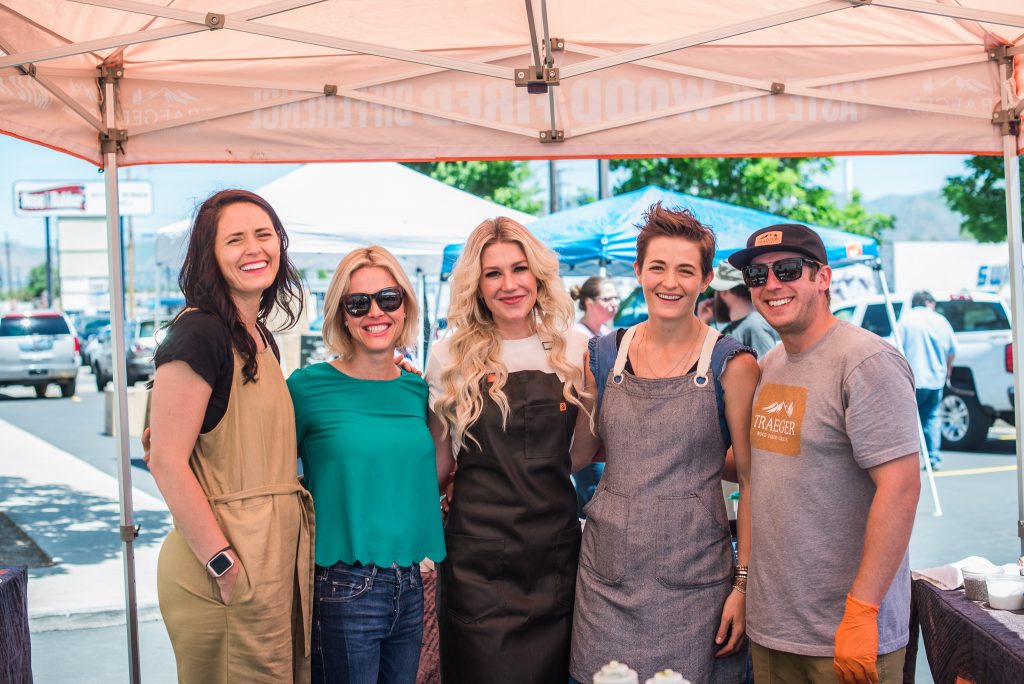 Thanks to Traeger Grills for showing up in a big way at our 2018 Grilling Gala. Their food was drool worthy. Their knowledge is invaluable. And their support is definitely felt.
Big thanks to Kristin Andrus for imparting her knowledge.
And to Kelly from Salt n Copper. This all-star chef is super talented. But also comfortable and relatable. We are so grateful for the support and love from the whole Traeger team.
Shop your favorite Traeger Grill supplies, here.