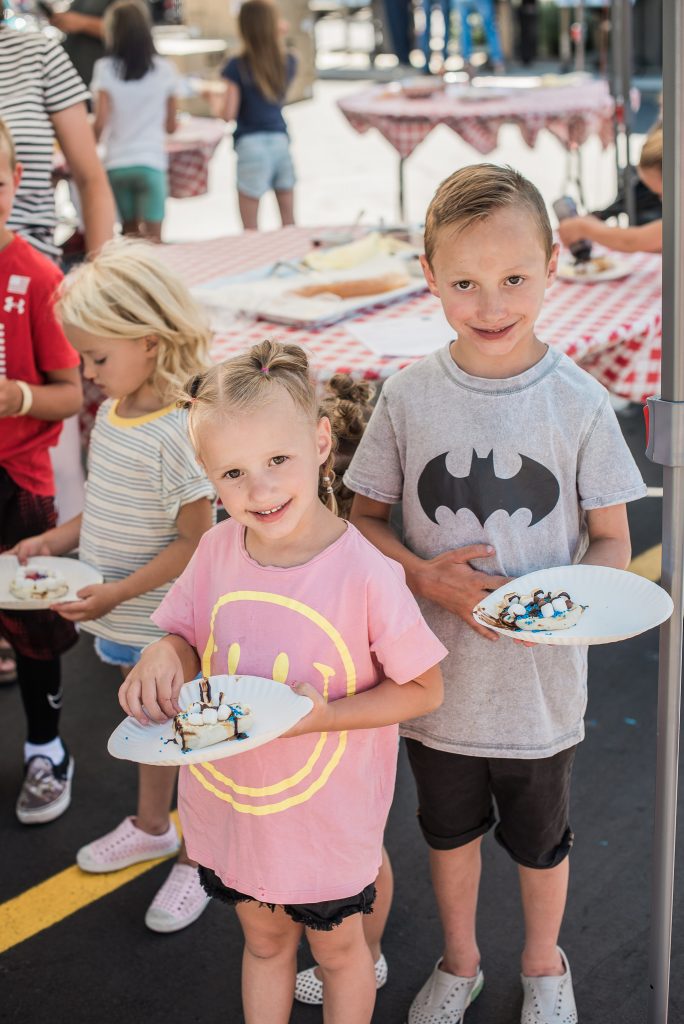 Our goal for this year's Gygi Grilling Gala was to prove that grilling is possible for every skill level, including the little guys! Connie and Candace held a workshop for the kids, where they made delicious grilled pizza.
Grilled pizzas are easy enough for everyone to make! With a little help, your kids can make them, too!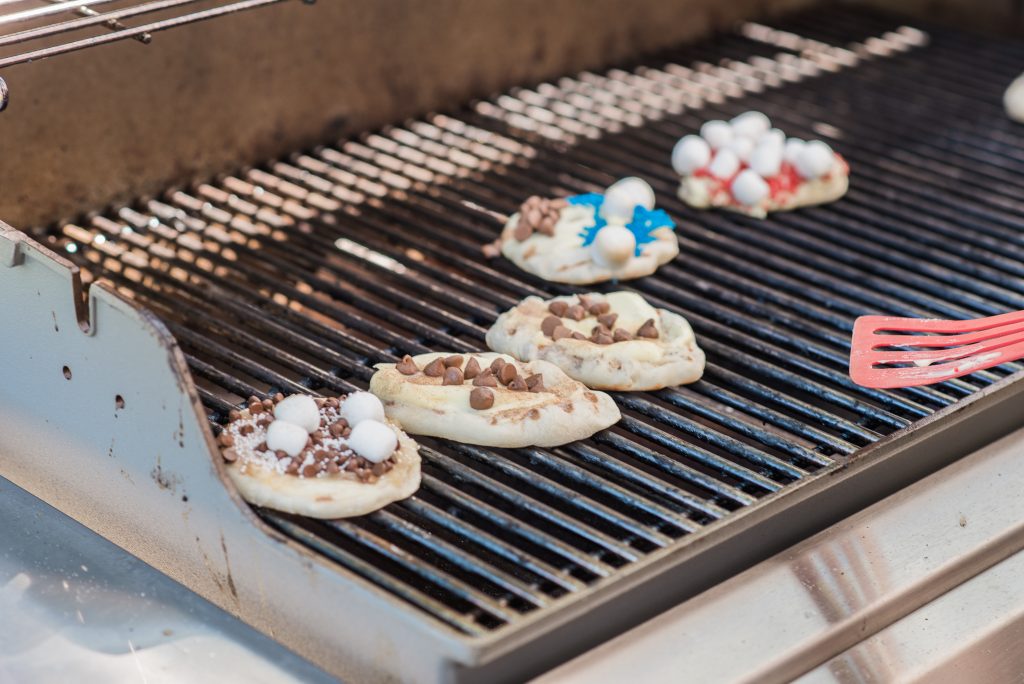 Using frozen rolls, the prep is simple and easy. But feel free to use any dough you prefer! We like using a roll size – it makes the perfect personal sized pizza. It is also easier to handle on the grill. But a larger pizza is totally possible, especially if you're equipped with a pizza peel!
Once your dough is prepped, go crazy on the toppings! If you're using vegetables, try having them partially cooked before grilling. The dough cooks quick, which doesn't give much time for the vegetables to soften.
Another tip for traditional pizza or dessert pizza is to use some sort of sauce to keep your loose toppings in place (I'm looking at you, marshmallows!). A little sauce will keep your toppings from rolling around as your dough puffs while cooking.
Give grilled pizza a try for your next grilling adventure. Then let us know what your favorite combination was. We are always looking for pizza inspiration!
Ingredients
Dough:

1 frozen roll, thawed and risen

Pizza Toppings:

pizza sauce
grated cheese
pepperoni, ham, olives, mushrooms, sausage, onion, tomatoes, fresh basil... anything!

Dessert Toppings:

butter & cinnamon sugar
marshmallows & chocolate chips
nutella
fresh fruit
Directions
Preheat grill to a medium low heat.
Knead dough into a circle. It doesn't need to be perfect - just try to keep it uniformly thing without any holes in it.
Place the dough on the grill and cook on medium low for 4-5 minutes.
Remove from grill and add pizza toppings to the COOKED side of the dough.
Put the pizza back on the grill, uncooked side down. Close the grill and cook until toppings are melted and the dough is cooked through, about 5-7 minutes.
Remove and enjoy your perfectly crispy pizza with that irresistible grilled flavor.