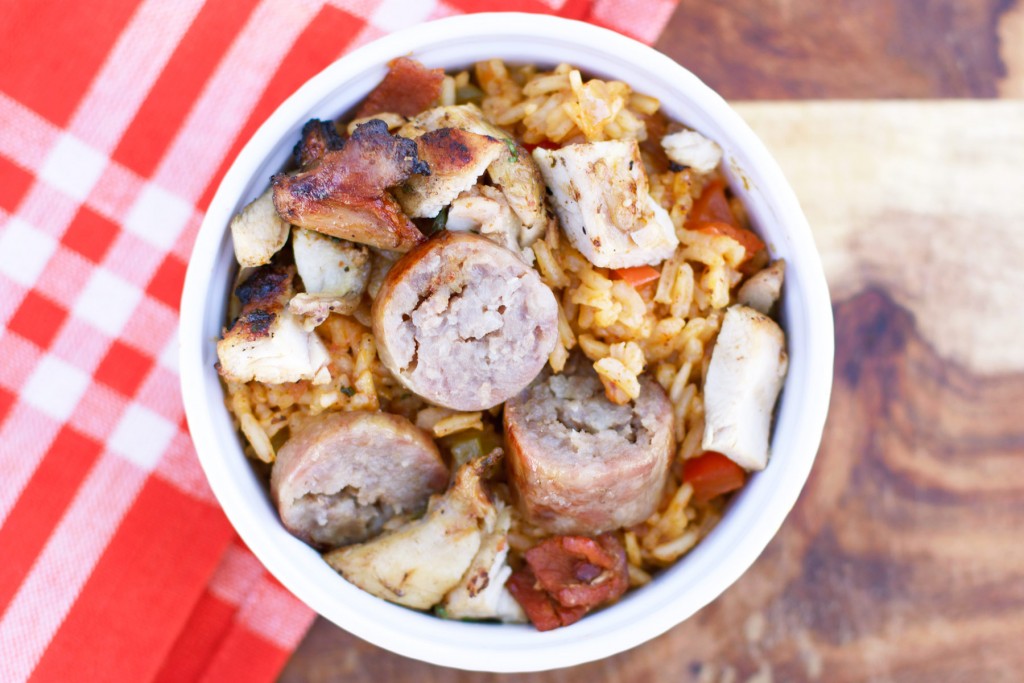 A humble dish that comes from humble roots, Dutch Oven Jambalaya a flavorful meal that can be made anywhere.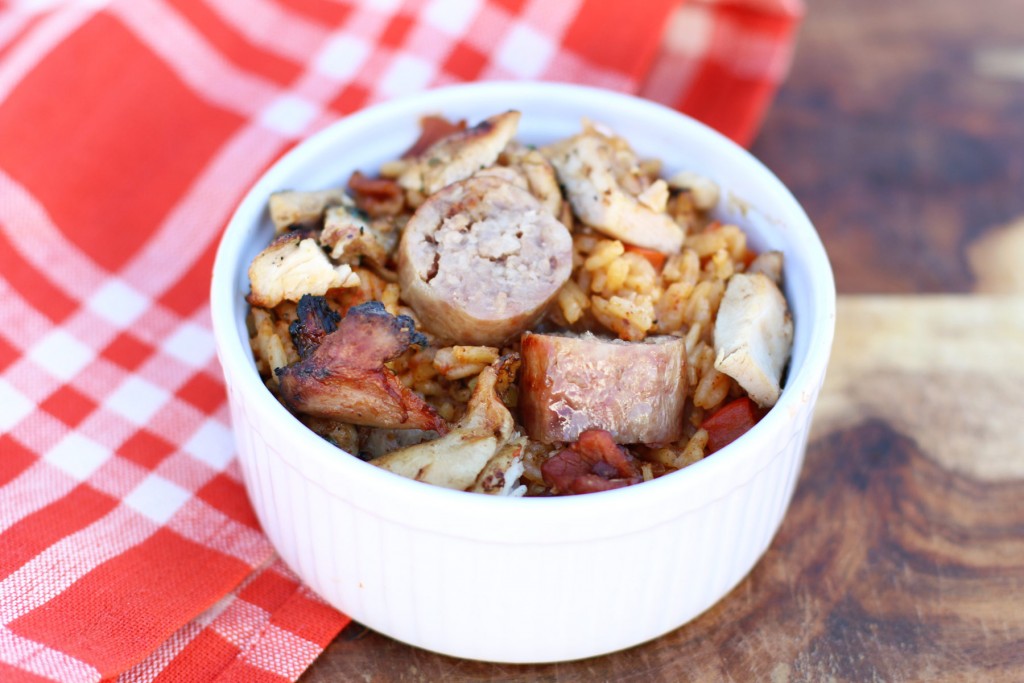 Originating from the French Quarter of New Orleans, this jambalaya was an attempt by the Spanish to make paella in the New World. Saffron was not readily available due to import costs, so tomatoes became the substitute. As time went on, French influence and spices from the Caribbean transformed New World paella into a modern day dish. During the 1920s and 1930s, Jambalaya became popular because of its flexible recipe and the fact that rice and veggies were just about what the people could afford.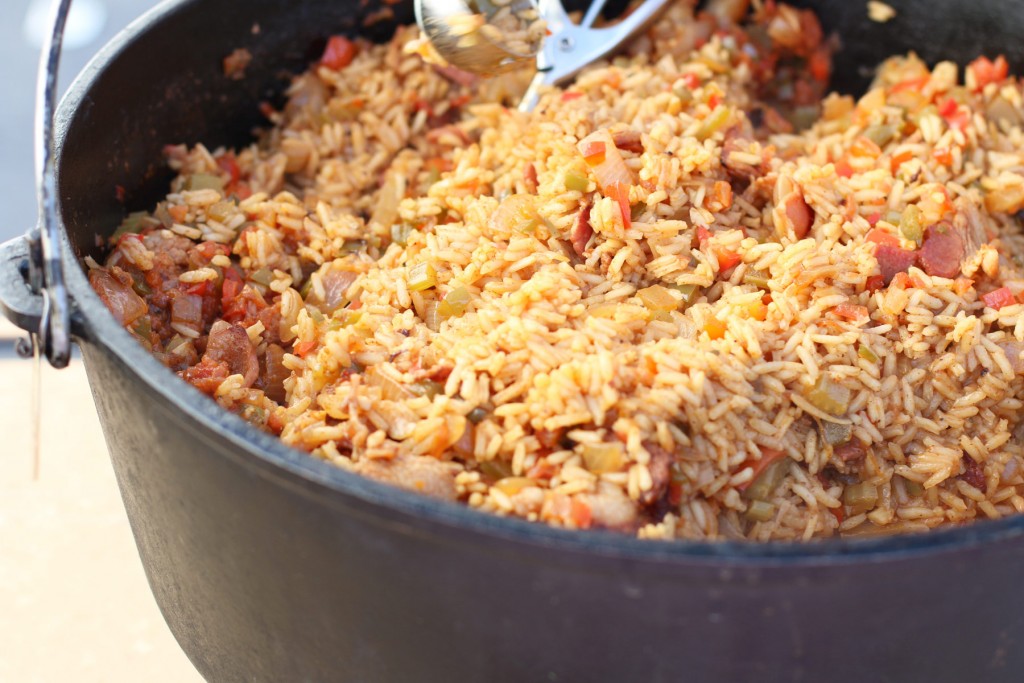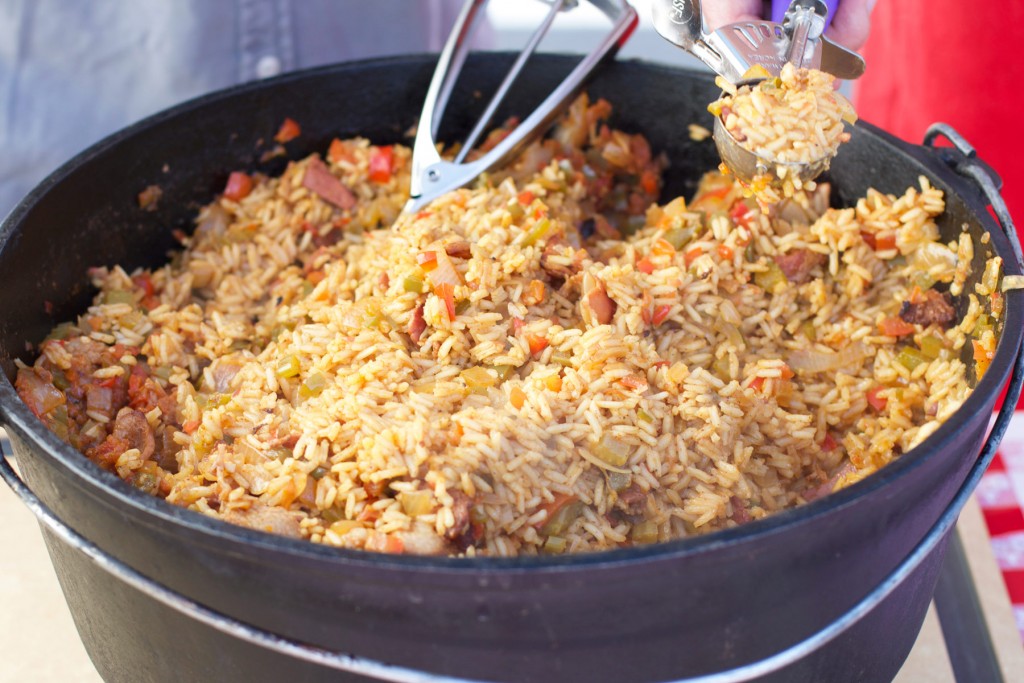 Dutch Oven Jambalaya Recipe:
Ingredients
2 fluid ounces vegetable oil
1 1/2 pounds chicken or pork, 1/2 in cubes
1 pound Andouille sausage, sliced 1/2 inch thick
1 pound onions, small diced
8 ounces green pepper, diced
8 ounces celery, chopped
3 each garlic cloves, minced
1/2 ounce paprika
1/2 teaspoon black pepper, ground
1/2 teaspoon white pepper, ground
1/4 teaspoon Cayenne pepper
1 1/2 teaspoon salt
2 each Bay leaves
12 ounces tomatoes, peeled, seeded, medium diced
24 fluid ounces chicken stock
2 teaspoons thyme, chopped
1/2 ounce basil, chiffonade
1 1/2 teaspoon hot sauce
1 1/2 pound shrimp, peeled, deveined
3 pounds short-grained rice, cooked
Directions
In a small rondeau, heat the oil over medium-high heat. Add the chicken and sausage and cook until brown, about 8 to 10 minutes. Remove with a slotted spoon and reserve.
Lower the heat to medium of the remaining oil. Add the onions, pepper, celery, garlic, and spices. Sweat until the vegetables begin to soften, about 10 to 12 minutes.
Add the bay leaf, tomatoes, and chicken stock and bring to a simmer. Cover and continue to simmer for 15 minutes.
Add the thyme, basil, hot sauce, and browned meat. Continue to simmer for 5 minutes.
Add the shrimp and simmer until the shrimp are cooked through, about 5 minutes. Stir the rice into the jambalaya base and serve.