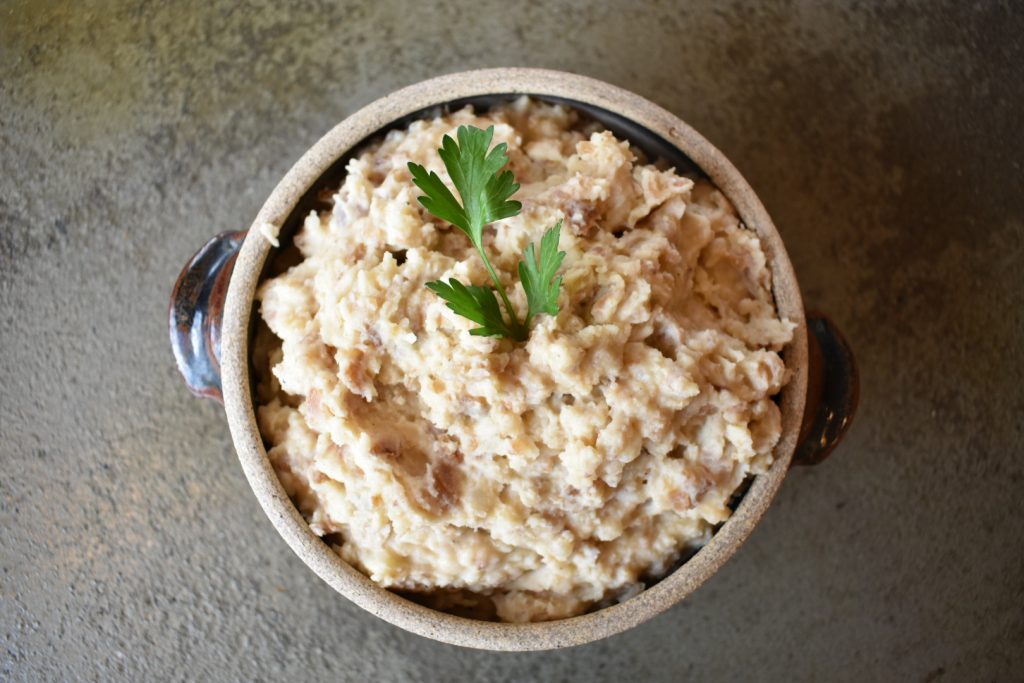 Mmmmmm….mashed potatoes. They just scream comfort food. They pair well with so many comfortable foods. But they usually are the vehicle for delicious, savory gravy. Not these babies. These smoked potatoes stand on their own, but when covered with a creamy gravy become the star of the plate.
And this is coming from a girl who can usually skip the mashed potatoes for more turkey and stuffing on Thanksgiving. When we pulled these potatoes off the Traeger (smoker) I could not ignore them for one second and had to immediately salt a cube of perfectly smoked potato and eat it on the spot. I had even brushed my teeth for the night. Definitely worth a second brushing.
Ingredients
8 large russet potatoes, peeled and quartered
1 cup heavy cream
1 cup milk
1/2 cup butter
Salt and Pepper, to taste
Directions
Preheat Traeger and leave on smoke setting.
Place potatoes directly on the smoker grate and smoke at lowest temperature for 1 hour.
Crank the heat up to 450 degrees and let cook until soft when pierced with a fork, about 30 minutes.
When tender, remove from smoker, place in a dish and cover with saran wrap to help soften the exterior.
Smash potatoes with cream, milk and butter. Season with salt and pepper.
Die from the goodness that is smoked mashed potatoes.
These could definitely be smoked ahead of time. We smoked ours the day before we served them, so we just kept them covered in a bowl, and when it was time to warm them up, we put them in a steamer basket, added a little water to a large pot, placed the the steamer basket inside and warmed them right up without cooking them further. Then they were ready to mash and season like normal. Great time saver for a busy meal day.
We paired these potatoes with this "From Scratch" gravy, perfect for making gravy without meat drippings, and they were to die for. We all had second, and third, and maybe even fourth helpings.
Check out our other Thanksgiving posts to create your perfectly Smoked Thanksgiving Dinner.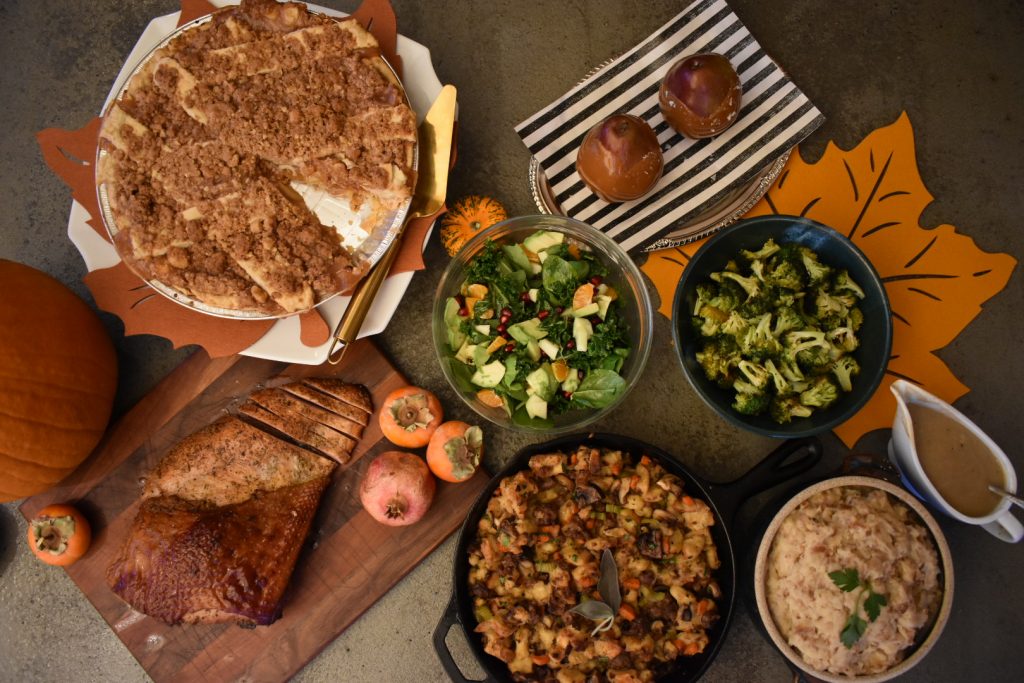 [masterslider id="11″]