This grilled octopus ceviche is a fresh and flavorful approach to grilled, summer salad.
This year's Grilling Gala started with a sizzle when Chef Todd Leonard threw a whole octopus on the grates of our Weber Grill.
The intention was to teach basic grilling techniques, while pushing the envelope with new ingredients and recipes. And I'd say, Chef Todd certainly succeeded. Not one of the 250+ audience members had ever grilled octopus!!
After the octopus gathered some delicious char, it was chopped in to bite-sized pieces and combined with a delicious sea food ceviche. The tart dressing complimented the char of the octopus, creating a fresh, light, and flavorful salad with grilled components.
Of course, don't forget to top it with a little Chef Todd's Pit Seasoning!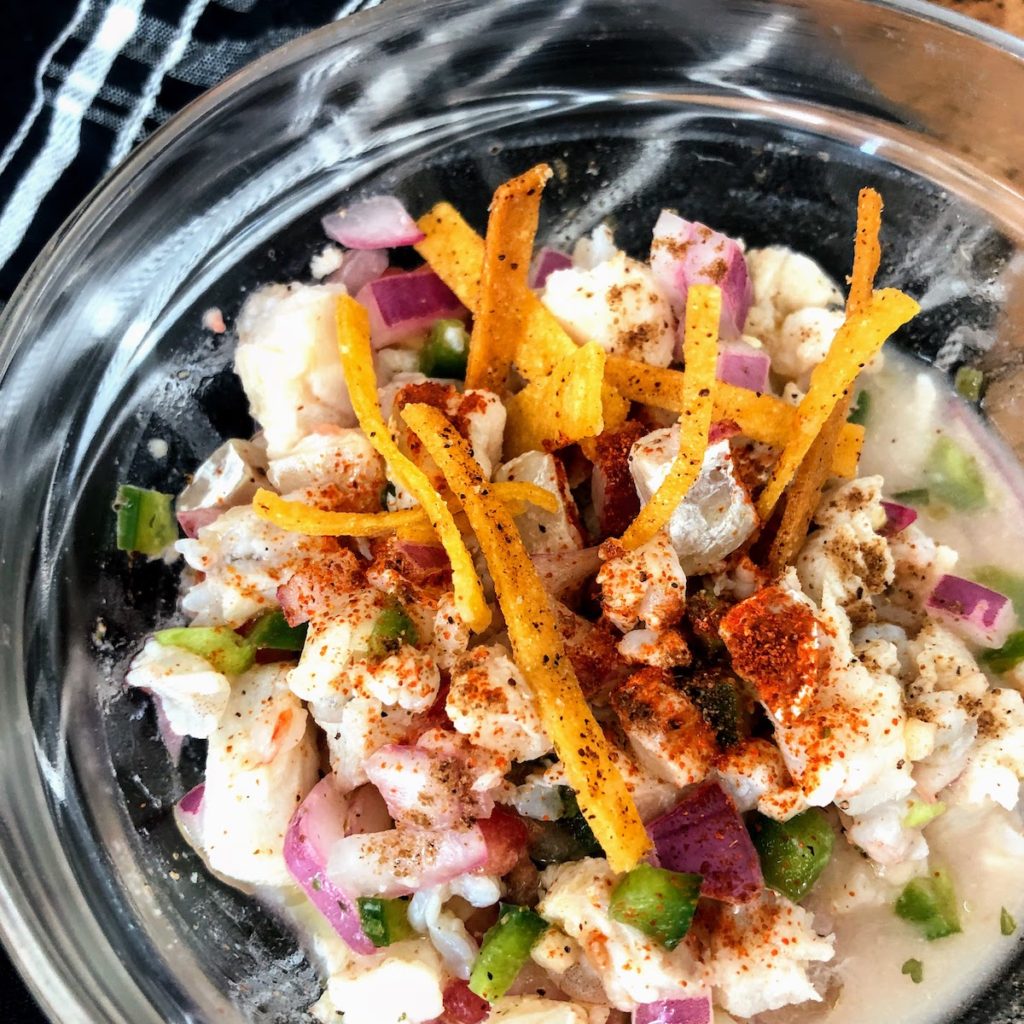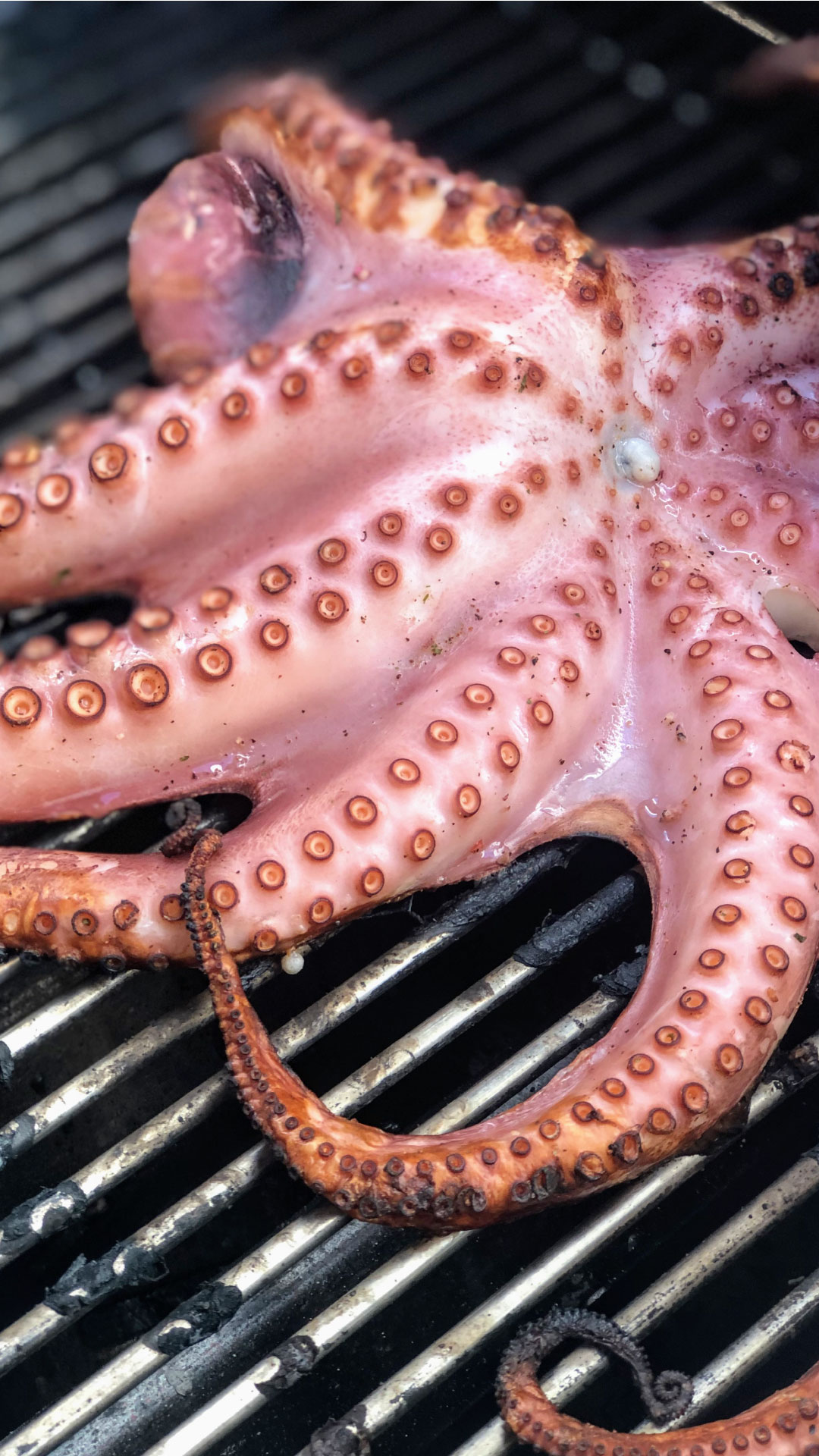 Print Recipe
Grilled Octopus & Ceviche Salad
Ingredients
10 roma tomatoes, small diced
1 red onion, small diced
1 tablespoon garlic
1 medium roasted jalapeno
1 bunch cilantro
1 1/2 cup lime juice
1 1/2 pounds cod fillet, small diced
2 pounds rock shrimp or other small raw shrimp
2 pounds octopus, marinated and grilled
2 tablespoons kosher salt, to taste
1 tablepoon Chef Todd Pit Seasoning, to taste
3 avocado, small dice
Instructions
1

Thaw and boil octopus for 40-50 minutes. Cover with ceviche marinade and let sit for 30 minutes.

2

Heat grill on high to 400 degrees. Place octopus on oiled grill and cook for 10 minutes or until charred. Flip over octopus and grill another 10 minutes. Remove from grill and refrigerate to cool completely.

3

Thaw, cut, and drain all fish.

4

Dice, chop, and mix all ingredients, except the avocado and octopus. Allow fish and veggies to marinate for 2 hours.

5

Just before serving, dice the octopus and the avocado and add to the ceviche mixture.
Nutrition
82 Calories

4g Carbohydrates

23mg Cholesterol

3g Fat

1g Fiber

9g Protein

435mg Sodium
Notes
Looking for Octopus? Many grocery stores sell it in their frozen seafood department. If you live in Utah, try Winco Foods or Harmon's. Copyright: Chef Todd's LLC
Need more grilling ideas? Read this post to see all the fun things we cooked up at the 2019 Grilling Gala.
Watch Chef Todd's class on InstagramTV: