Do you have an abundance of zucchini? Are you looking for more ways to use up your summer harvest??? Give these Cheddar Bacon Zucchini Biscuits a try. The zucchini is undetectable (even more so if you peel it first!). But, it results in a soft and fluffy biscuit, even if you overmix your batter!
I adapted this recipe from Just a Little Bit of Bacon. Her recipe did not include bacon, but I had a bag of crumbled bacon in my fridge just begging to be used!! Also, I added a bit more zucchini. Because I have a lot of zucchini. Haha. Find her original recipe here.
We made a quadruple batch of these zucchini biscuits and ran them around to the neighbors while they were still warm. I've been getting 'thank you' texts alllll day!!! Haha. Your neighbors will love these, too!
Print Recipe
Cheddar Bacon Zucchini Biscuits
Soft, tender biscuits with pockets of gooey cheese and flecks of shredded zucchini.
Ingredients
1/2 cup shredded zucchini
1/2 tsp kosher salt
2 cups all-purpose flour
2 tsp baking powder
1/2 tsp seasoned salt
8 Tbsp unsalted butter, cut into 1/2 inch cubes
1 cup shredded cheddar cheese (plus more for topping)
1/2 cup crumbled bacon (plus more for topping)
3/4 cup buttermilk
Instructions
1

Preheat oven to 450 degrees F. Line a sheet pan with parchment paper.

2

Mix together shredded zucchini and kosher salt. Set aside.

3

Combine flour, baking powder, and seasoned salt in a large bowl.

4

Cut in butter until the butter is pea sized and no large pieces are left.

5

Add the cheddar and bacon and stir together to combine.

6

Add the buttermilk and stir together until the dough combines into a clump.

7

Wrap the zucchini in a flour sack or paper towels and squeeze out excess liquid. Add to the dough and mix by hand to combine.

8

Divide the dough into 12 equal portions (I used a #20 scoop) and place on a parchment lined cookie sheet. Top with more cheese and bacon, if desired.

9

Bake for 11 minutes, until the bottoms are golden brown. Remove from the oven and cool for a couple minutes before serving.
Notes
Recipe adapted from Just a Little Bit of Bacon.
Need more zucchini recipes? Check out these Zucchini Fries. Or Pickled Zucchini.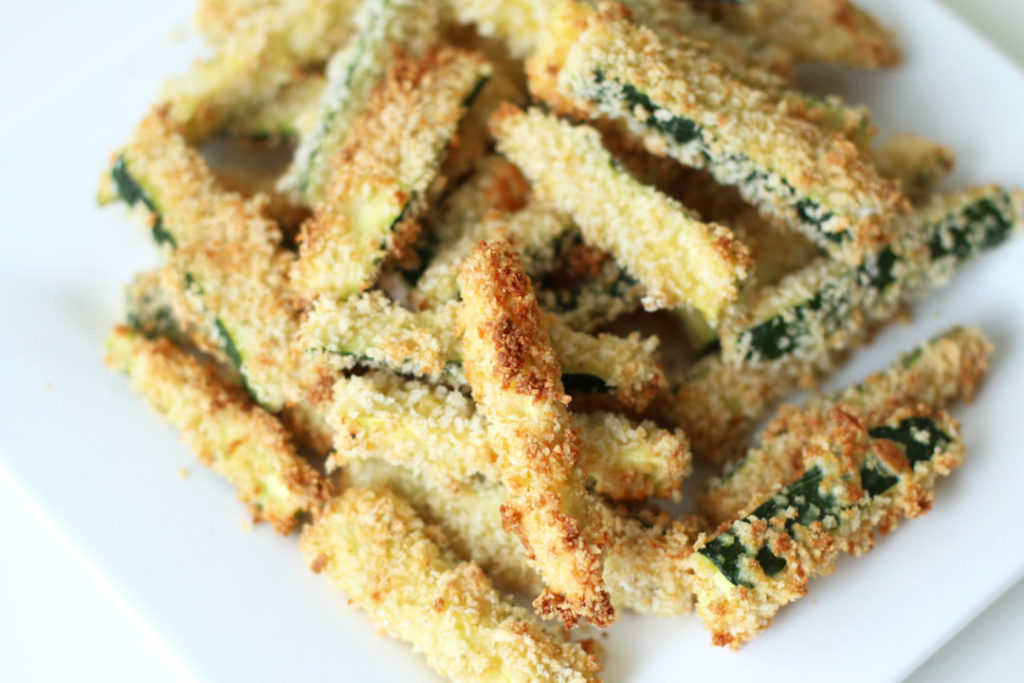 Looking for the best way to preserve your zucchini? I love to shred it in my food processor and freeze it for later. Learn more here.
You might find these links helpful, too! Parchment Paper. Sheet pan. #20 Cookie Scoop. Kosher Salt.
Enjoy! Let us know if you give this recipe a try.