"It is not our differences that divide us. It is our inability to recognize accept and celebrate those differences."


Audre Lorde
Being an anti-racist ally is not a trendy, once-a-year effort. It's a marathon of support today and always. Consider these Black-owned restaurants, food trucks, catering companies, and bakeries for your meals today – but also for the months and years to come.
They provide flavor, passion, and culture to the culinary community in Utah. That is worth protecting and preserving!
If you have a company to add to the list, let us know! Send info to candace@gygi.com and we will add them to the list.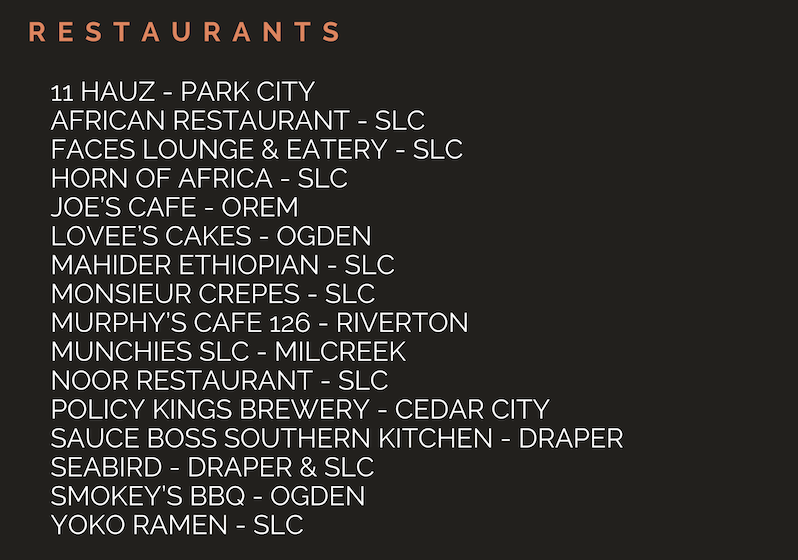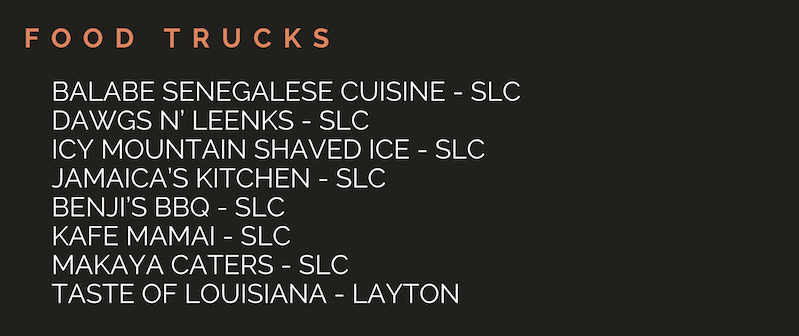 Other Resources
Chef Panzee – local food deliveries
Spice Kitchen Incubator – Spice Kitchen strives to help Entrepreneurs participating in the program develop successful food businesses, preserve their culinary traditions and share their talents with the Salt Lake County community. Weekly food pick up features one local business each week. Learn more here.