Nothing sounds more intimidating than making a chocolate soufflé. But with the help of our expert, that is exactly what members of this hands-on class experienced. He walked them through all of the steps to make sure each chocolate soufflé came out perfectly. If you are interested in trying your hand at this decadent dessert, here is the recipe and instructions you will need to follow. Sounds simple, right?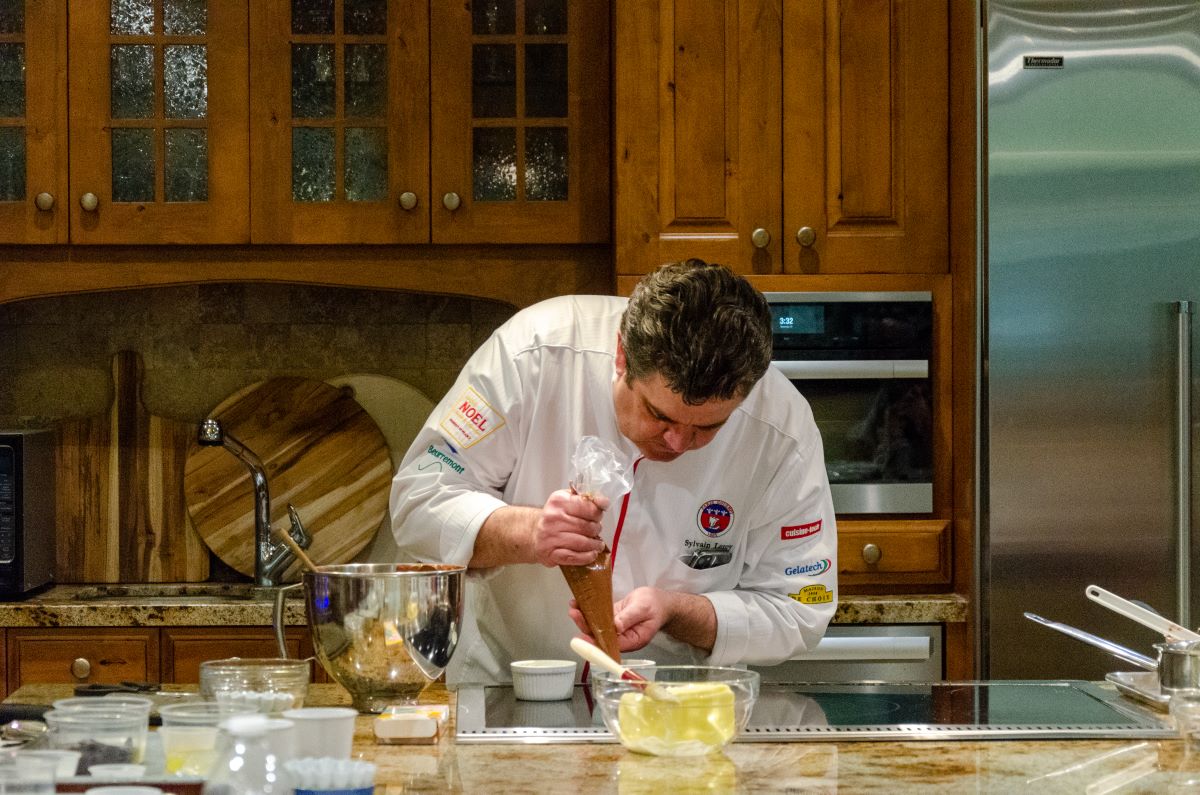 Print Recipe
Chocolate Noel Apurimac Soufflé with Sylvain Leroy
Ingredients
FOR THE SOUFFLE
150 grams Noel Apurimac 72% Chocolate
30 grams egg yolks
100 grams egg whites
40 grams sugar
10 grams cornstarch
150 grams whole milk
FOR THE ASSEMBLY
AN softened butter
AN sugar
Instructions
1

FOR THE CHOCOLATE SOUFFLE: Mix the milk with the cornstarch. Bring the mixture to a boil.

2

Pour over the melted Apurimac 72% chocolate and mix in using an immersion blender or vigorously with a whisk.

3

Using a stand mixer, beat the egg whites and add the sugar slowly. Beat until it reaches a stiff peak.

4

Add a small portion of the egg whites to the milk and Apurimac Chocolate mixture. Then, add the egg yolks.

5

Using a spatula, mix well, then gently add the rest of the egg whites.

6

FOR THE ASSEMBLY: Lightly butter the soufflé baking dishes and coat with sugar, tapping out any excess.

7

Using a piping bag, fill the dishes.

8

Keep these soufflés in the refrigerator before baking.

9

Bake at 392°F (200°C) for 6 to 7 minutes in a ventilated oven.