This is a delicious treat made from the combination of three different components – a whipped ganache, a sable dough crust, and a decadent chocolate fondant filling. You can combine all three, as was done for the chocolate tart, or break down the components and serve them separately or with your own favorite fillings and toppings. Even the fondant can be cooked up on its own in a ramekin for a special, individual sized treat. We really can't wait to see what you do with this recipe!
Kitchen tools recommended by Josh include an immersion blender and a sheet pan.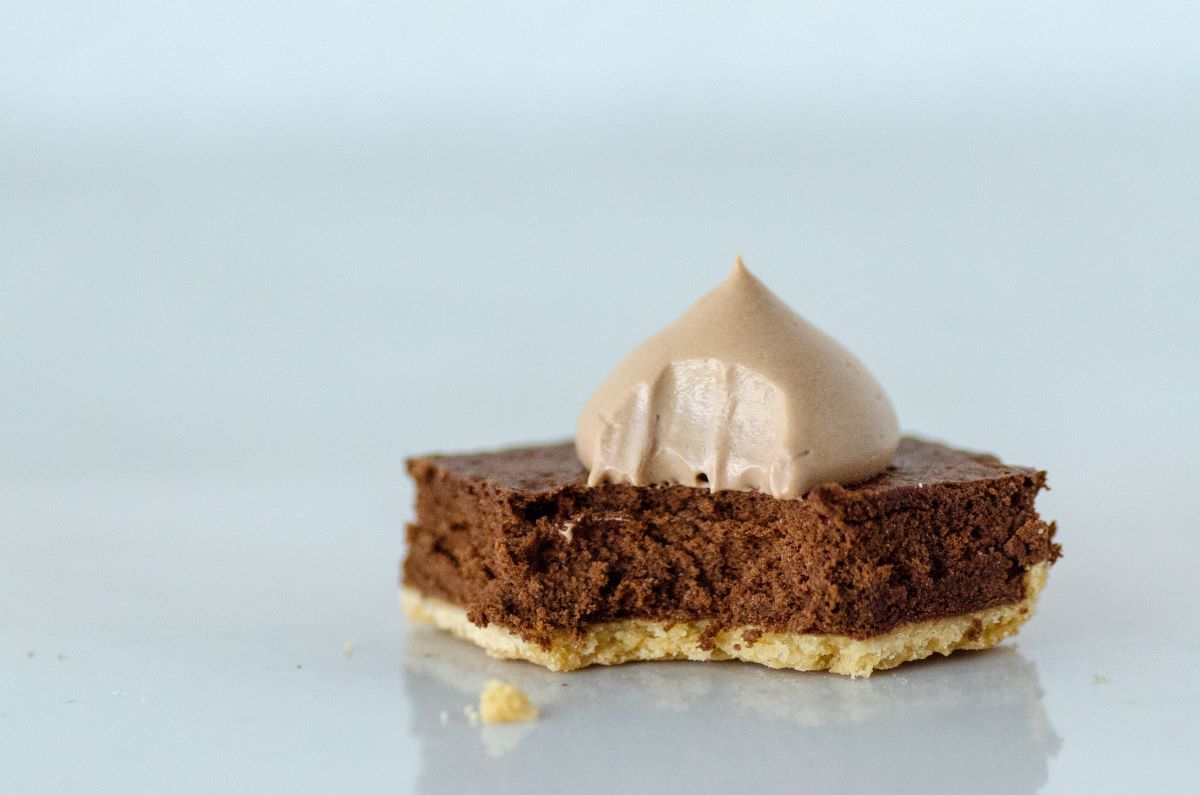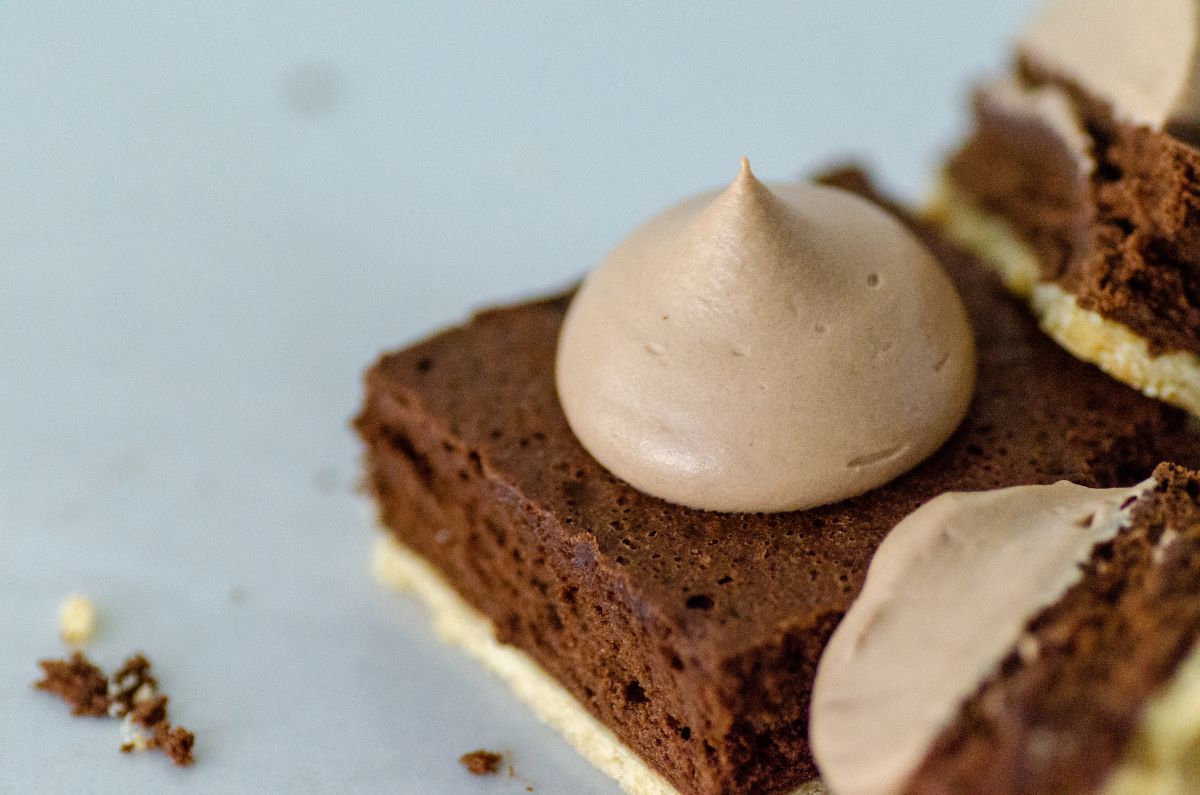 Print Recipe
Chocolate Tart with Chef Josh from Guittard
Ingredients
FOR THE WHIPPED MILK CHOCOLATE GANACHE
110 grams heavy cream
12.5 grams glucose
12.5 grams invert sugar
175 grams 38% Soleil d'Or milk coverture chocolate
245 grams cold cream
FOR THE SABLE DOUGH/TART
267 grams butter (room temp)
100 gram sugar
37 grams eggs
37 grams yolks
6 grams salt
380 grams all-purpose flour
FOR THE CHOCOLATE FONDANT FILLING
300 grams 72% Coucher du soleil
60 grams butter
50 grams heavy cream
120 grams egg yolks
180 grams egg whites
40 grams sugar
Instructions
1

FOR THE CHOCOLATE GANACHE: Combine heavy cream, glucose, and invert sugar in a saucepan and bring to a simmer.

2

Pour the mixture over the chocolate and allow to rest for 1 minute.

3

Whisk until smooth and emulsified.

4

Slowly add remaining cold while emulsifying with an immersion blender.

5

Rest overnight in the cooler (to pipe onto the top of the tart later).

6

FOR THE SABLE DOUGH: Cream butter and sugar with paddle attachment, don't whip.

7

Combine the eggs and yolks, gradually add to the butter mixture.

8

Add the dry ingredients in 2 parts, scrape bowl well after first addition.

9

When dough is fully formed, wrap and store in the cooler for several hours before rolling.

10

Line tart shells in the baking sheet and blind bake @ 325℉ for 20-25 minutes just until golden brown.

11

FOR THE FONDANT FILLING: Melt the butter and heavy cream together.

12

Remove from heat, add the chocolate and stir until smooth.

13

When this mixture has cooled to less than 140℉ (60°C), add the yolks, whisk until smooth.

14

Make a stiff peak meringue with the whites and sugar, fold into the chocolate mixture in 3 parts (should look like a mousse).

15

FOR THE ASSEMBLY: Layer the fondant into the crust and bake at 325℉ for 20-25 mins. Use a knife test to know when it is done.

16

Allow it to cool and then cut into squares and pipe or dollop the whipped chocolate ganache onto the top.