Combining our forces with Traeger for our Grilling Gala each year is a no-brainer. Some of our favorite people, sharing their favorite recipes, and using our favorite smoker! It's a win all around. (Remember this Peach Galette, or this easy smoked dinner?)
We were thrilled (and honored) when Amanda Haas, a Traeger Ambassador, agreed to come share with us her highly sought after recipe for Braised Italian Meatballs. She spoke straight to our hearts when she threw these babies in the Staub, and put them straight in the smoker. We were instantly all heart eyes for everything Amanda could share!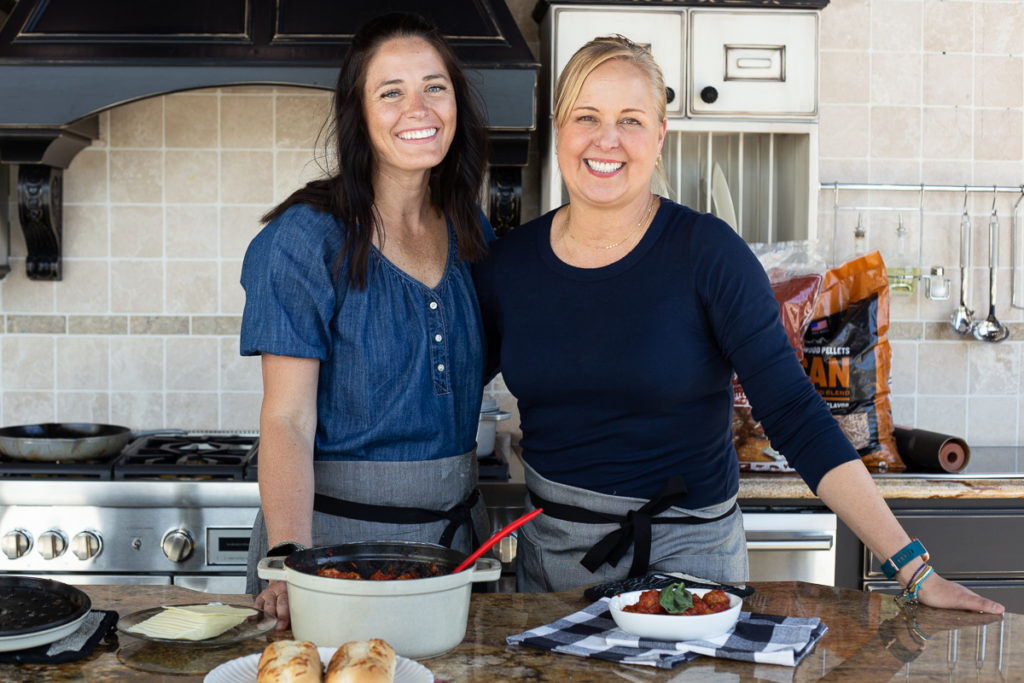 These Smoky Italian braised meatballs show off the legendary versatility of a Traeger. The meatballs are roasted, then dropped into a pan with crushed tomatoes for a long, flavorful braise, all inside the smoker.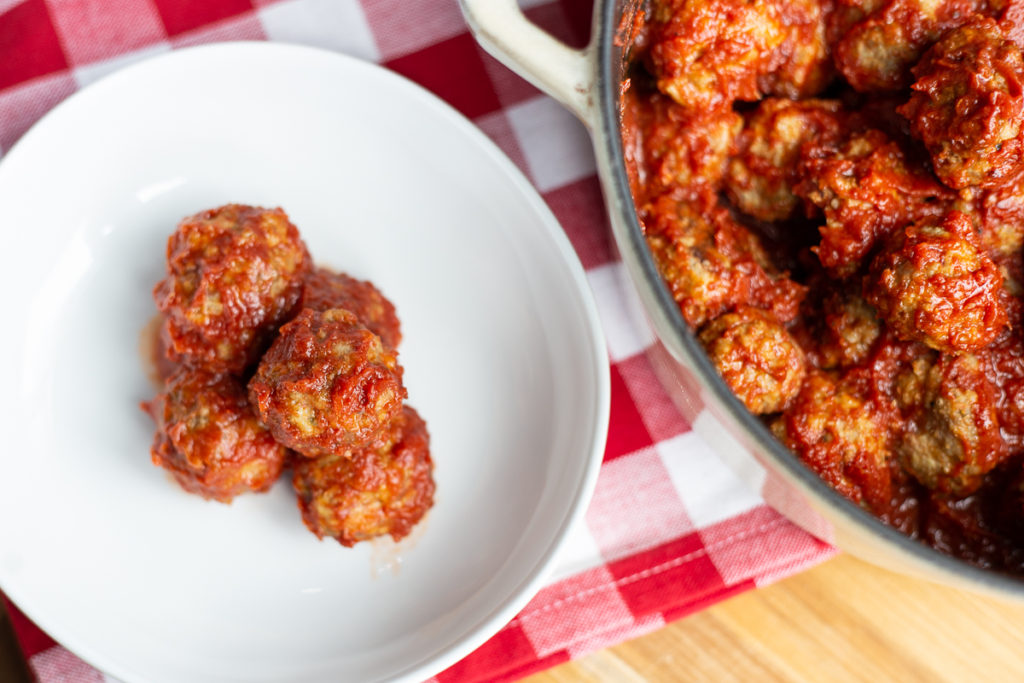 You start by simply mixing together all the meatball ingredients. Then form your meatballs and smoke them on the Traeger, the smoky flavor pairs really well with the Italian seasonings. Then throw the meatballs into your enameled Dutch oven (the Staub!) and braise in the homemade tomato sauce. Put the whole pot in the smoker, and the end result is irresistible.
WATCH THE FULL VIRTUAL CLASS HERE: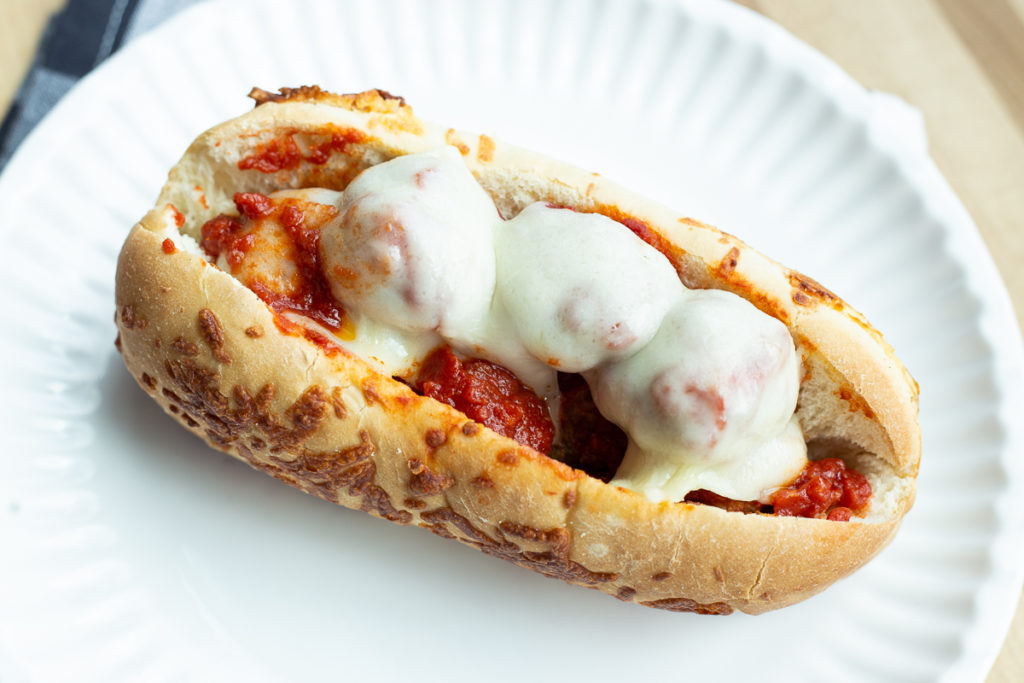 Use these meatballs over a bowl of pasta, or make the dreamiest meatball sub Traeger side. Fill a bun with meatballs, cover with cheese and place the whole sub back in the Traeger for a few minutes to get it all warm, melty and delicious!
---
It was such a pleasure to have Amanda come teach us the "in's and out's" of braised meatballs. Check out her site filled with delicious ideas. We love her motto, "I make food that tastes so good, you don't even realize it's good for you!"
If you're hungry for more smoked recipes, we love searching through Traeger's website. You can find just about anything you can dream up over there.
---
This recipe is a part of our 2021 Grilling Gala! For all the classes, check out this post!