Owning a classic item direct from France seems like quite the lofty goal. Picture a designer handbag or priceless painting. French craftsmanship and style is timeless and iconic. Now, it's your kitchen's turn to be adorned with a piece of French craftsmanship. When you buy Staub cookware, you are investing in a French classic, which brings with it the title and claim, but also an affordable price point.
Why enamel coated cast-iron?
We are big supporters of using cast iron in your kitchen. The even heat distribution, sturdy structure and versatility to move from oven to stove to grill and back again means we use them nearly every day. So how to decide between traditional cast iron and it's shiny sibling, enameled cast iron.
Traditional cast iron is naturally porous so it needs some extra care to keep to season and keep from rusting. But the more you cook the better the seasoning and flavor. When cleaning, it's recommended to use just warm water and a scrub brush, no soap. And traditional cast iron needs to be dried immediately to keep your pan from rusting.
The enamel coating on cast iron seals the naturally porous cast iron, so they clean up easier and have more non-stick properties. You can also use dish soap to clean them, and they are less prone to rusting making them a little less finicky. The enamel also creates a barrier for flavoring, so you won't transfer as much flavor from meal to meal. Enamel coated cast iron tends to be a little more expensive, but the price covers the cost of convenience.
Read more about the differences between the two here.
So why Staub?
Having sold a number of enamel coated cast-iron products in the past, we have seen how these types of pans vary from brand to brand. At Gygi we are constantly on the hunt for tools that will withstand the test of time, serve a variety of purposes, and earn their space in your kitchen by being used frequently. The Staub La Cocotte pans do all of that in a beautiful way.
Started in 1974 by Francis Staub in a dormant artillery factory in Northern France, the Cocotte (French term for dutch oven) has come to be a staple in our kitchen. We love that each piece from the Staub factory is unique. Staub crafts iconic pieces that easily go from kitchen to table for a lifetime of memorable meals.
Beginning with the manufacturing, this fascinating video shows how each pan starts from a simple form, and goes through rigorous testing to ensure high quality and performance. Because they pass through over 20 hands during manufacturing, you can ensure quality control. If anything, watch this video to see the painting process. It's so mesmerizing.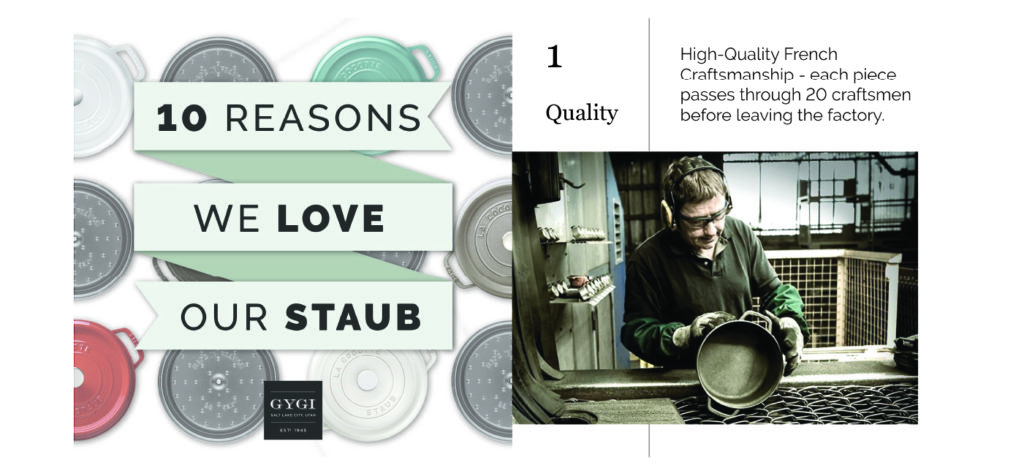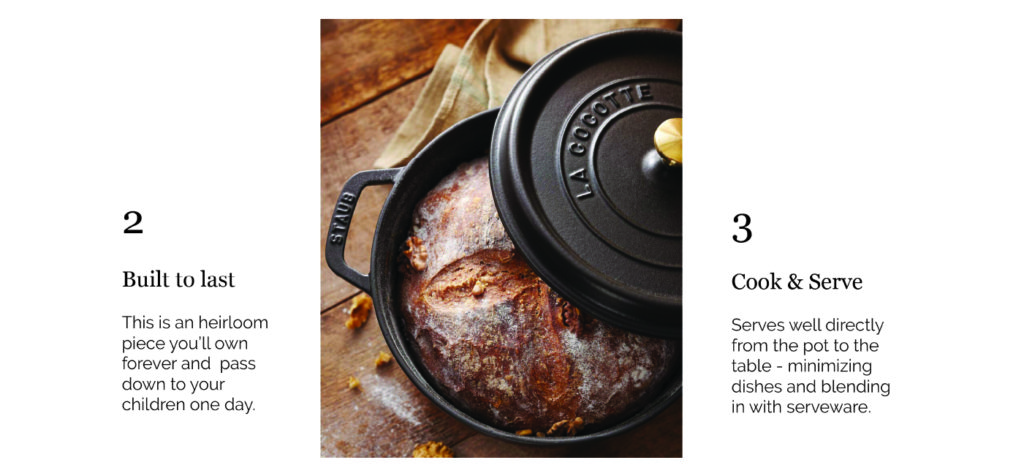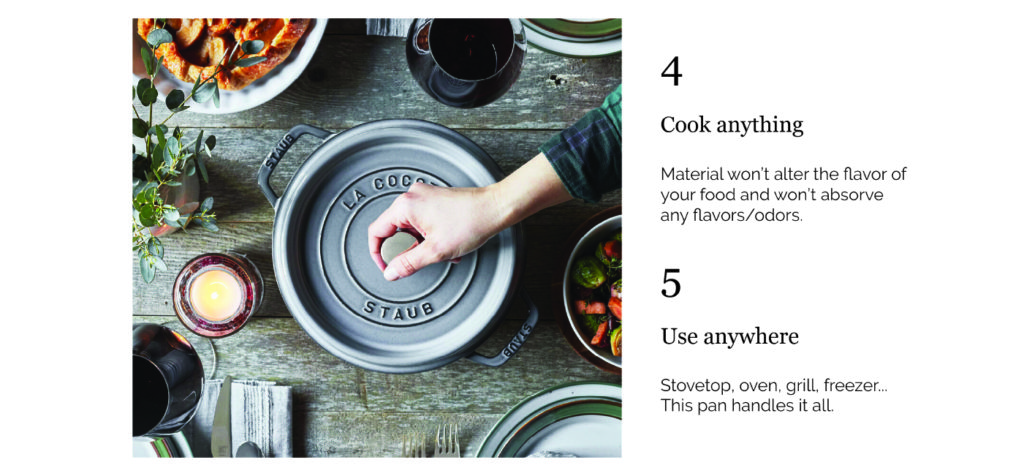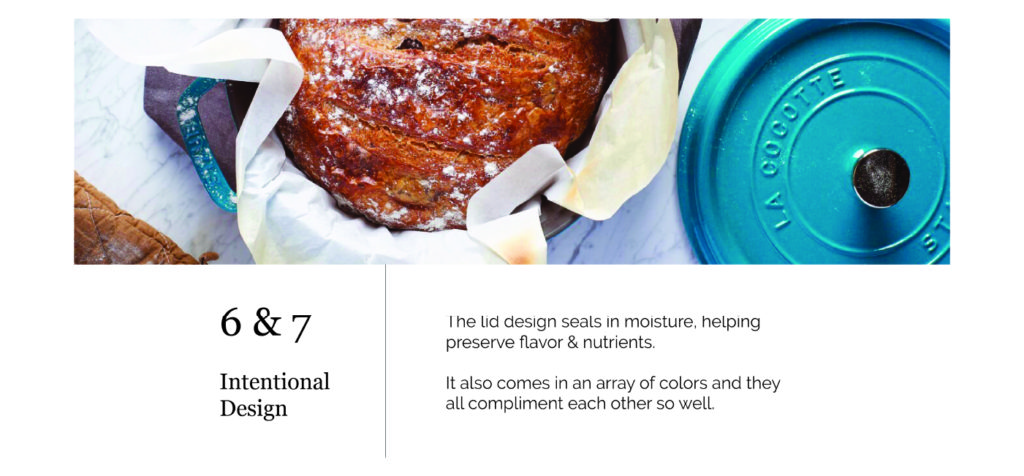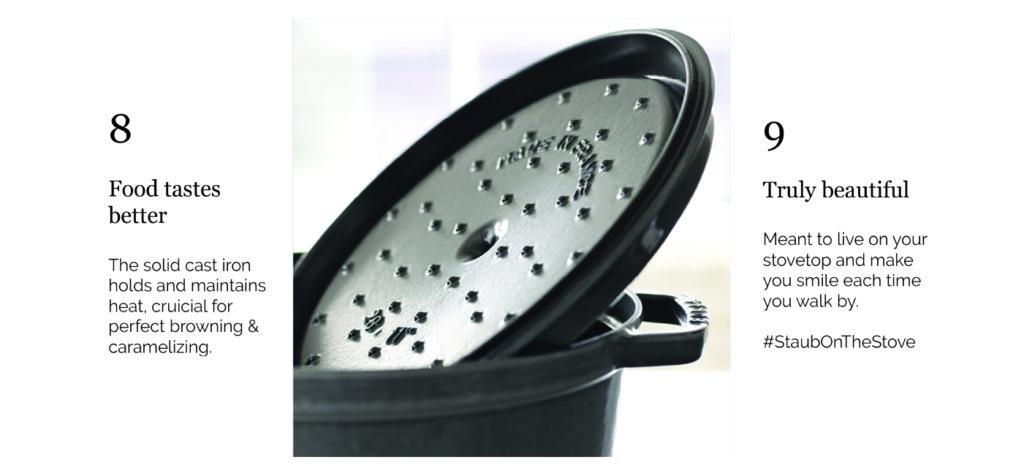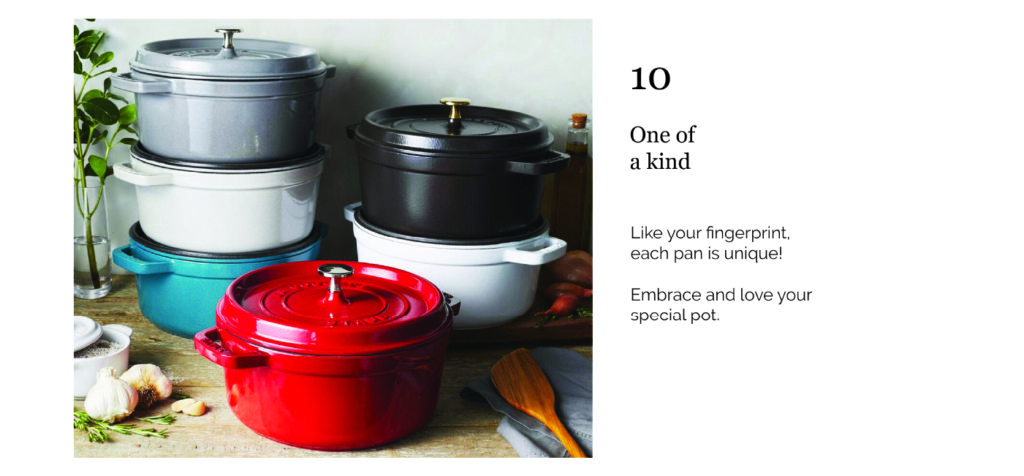 Not sure which size pan to buy?
We outline the reasons we love each pan here.
Time to clean your pan?
We've shared everything you need to keep your heirloom investment looking its best!
Want to know the difference between Enameled and Traditional Cast Iron?
We spell it all out right here.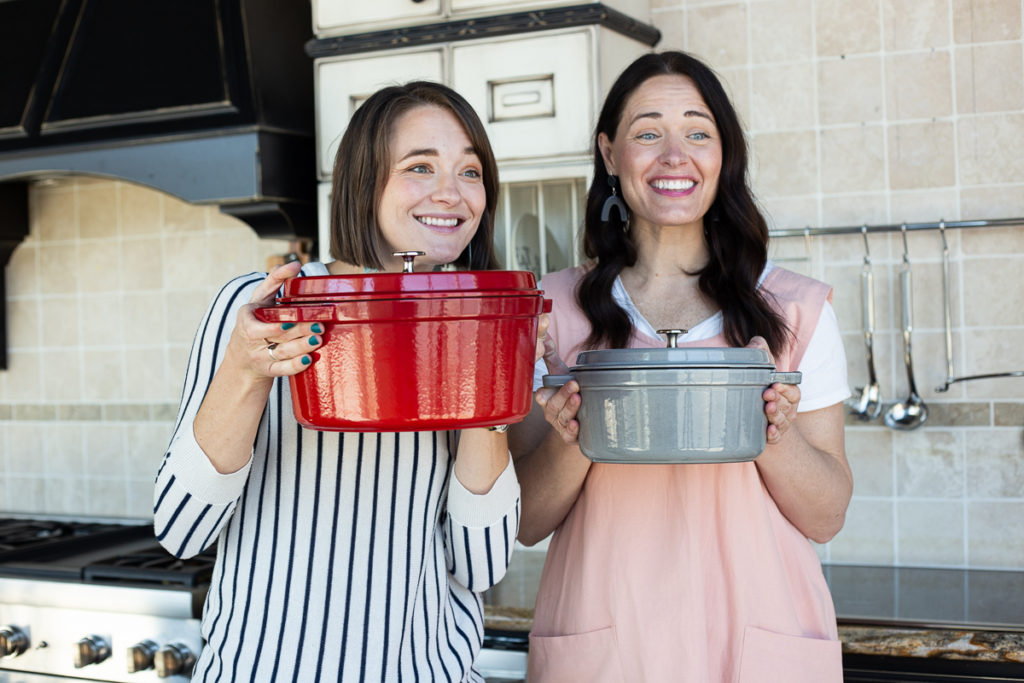 Want to know the difference between traditional cast iron and enameled Dutch ovens?