We love a bustling day in the store. The energy from the people fuels and fills us up. The best days are filled with questions and we do our best to find the answers.
As we've been highlighting both the 4 qt and the 7 qt Staub Cocotte pans, we have noticed a trend. Everyone wants to know:
WHICH SIZE DO I NEED IN MY KITCHEN? 
Making the decision to purchase an heirloom dutch oven is a big deal! Even harder is deciding which size to get. The general rule of thumb when buying an enameled dutch oven is to plan for one quart per person, and then round up 1-2 quarts for extra space and leftovers. Of course there are many factors to take into account and knowing what you plan to use your pot for can make this decision a little easier. At the end of the day though, we truly believe that both the 4-quart and 7-quart pots belong in every kitchen. The good news is whichever size you get, you can plan on using it. A lot. In an ideal world, we would all have both. They truly complement each other. If you're only planning to get one, we've got some ideas to help you know what to decide.
The first question we start with is, "What do you plan on doing with your pan?" Knowing how you want to use it can make the decision a little easier.
Here's a breakdown of some of the features each pan can offer: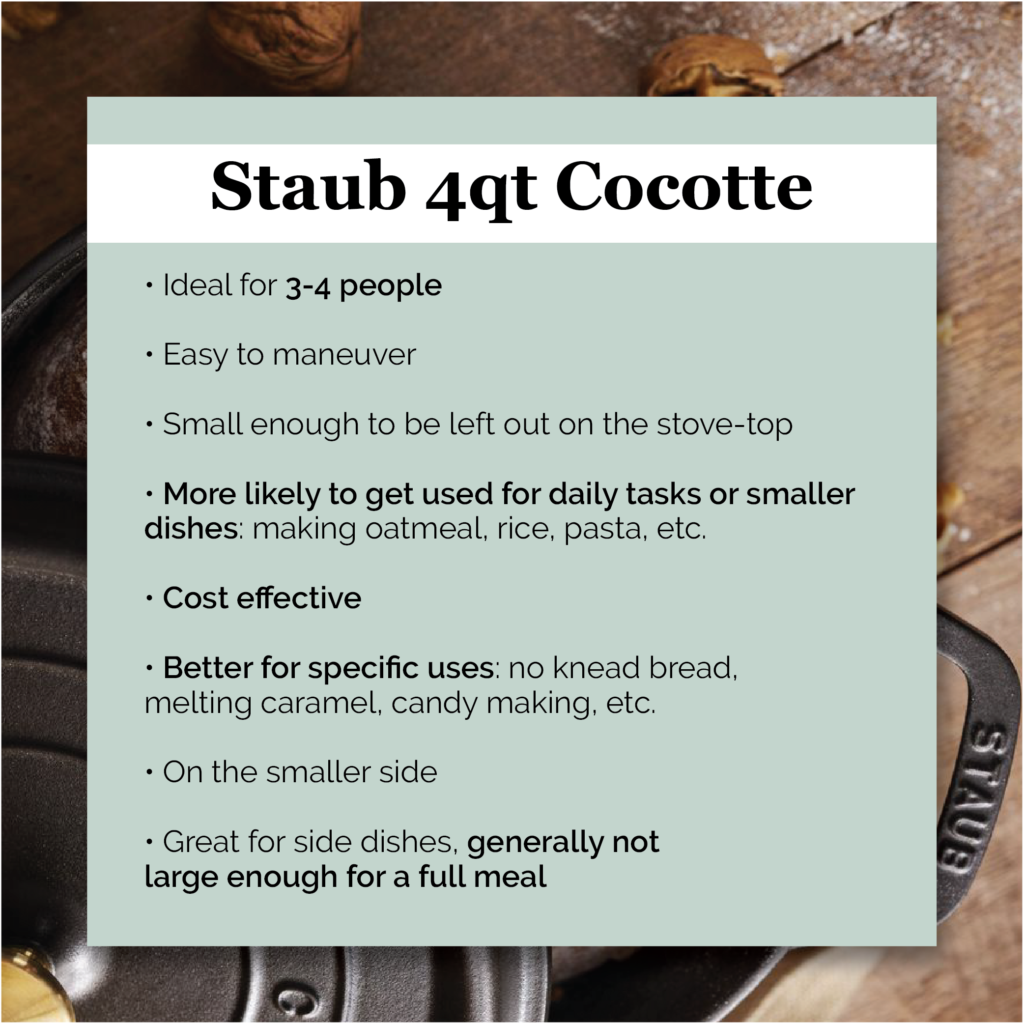 What about for those of you with a smaller family or with a specific purpose in mind? The 4qt pan is wonderful for smaller dishes or certain tasks. We love this size for heating up caramel and making a small loaf of sourdough. This pan also is great for side-dishes or even to make mac and cheese! The 4qt size can live on your stove and will become your 'everyday' pan in the kitchen.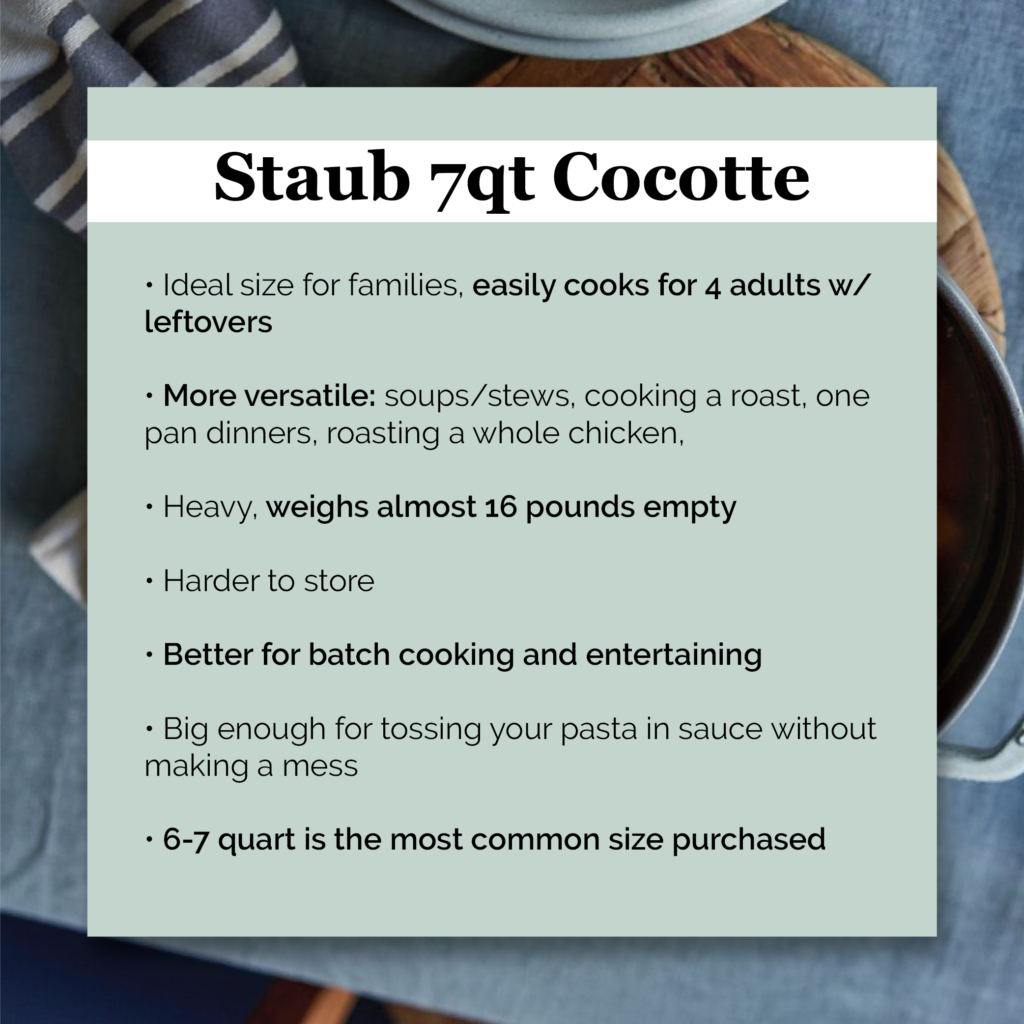 Are you making food for a big family or one that is growing? Do you like to entertain? If so, the answer is to grab a 7qt pan.
Knowing there are 3 more quarts added to this pan, one might assume it would take up a lot more space. The truth is, the footprint doesn't change all that much. Staub added more depth and not just width, so it feels more comparable in size. The 7 qt is really the most versatile and is big enough to tackle larger recipes. It can fit an entire pot roast for Sunday dinner plus you can still make your artisan breads and big batches of chili.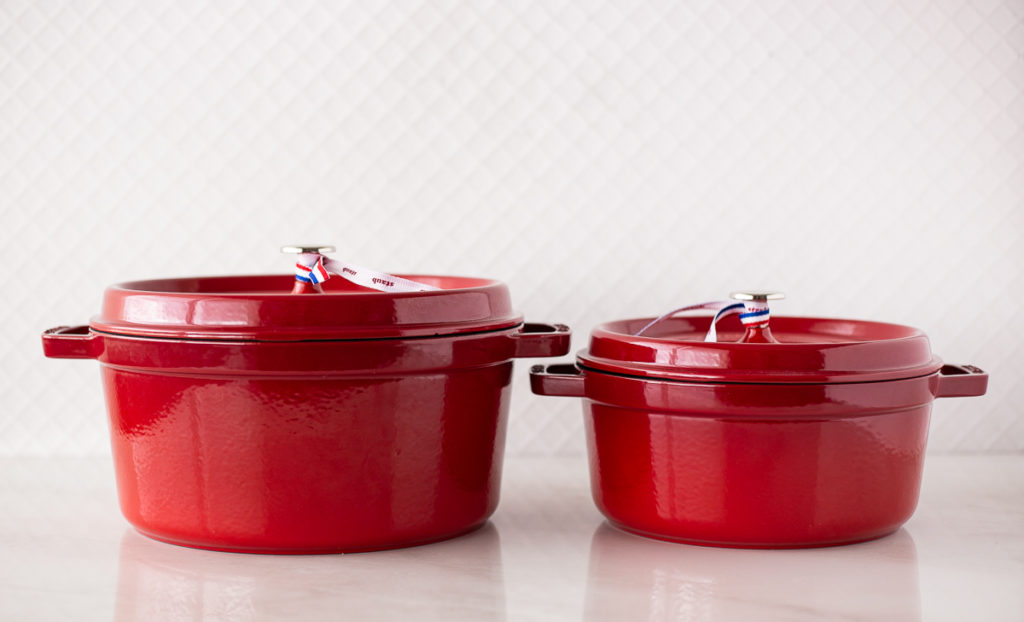 All in all: Whichever way you go, this pan is going to work wonders for you. If you can only choose one, we think the 7 qt is the way to go. It's nice to have the option to make larger meals and smaller meals. We also understand that price tag is definitely something to think about and the 4qt Staub is easy on the wallet and still will get the job done for you!
Which Staub do you have? Has the 7qt changed your life? Is the 4qt the perfect size for your family? Tell us in the comments! We want to hear from you!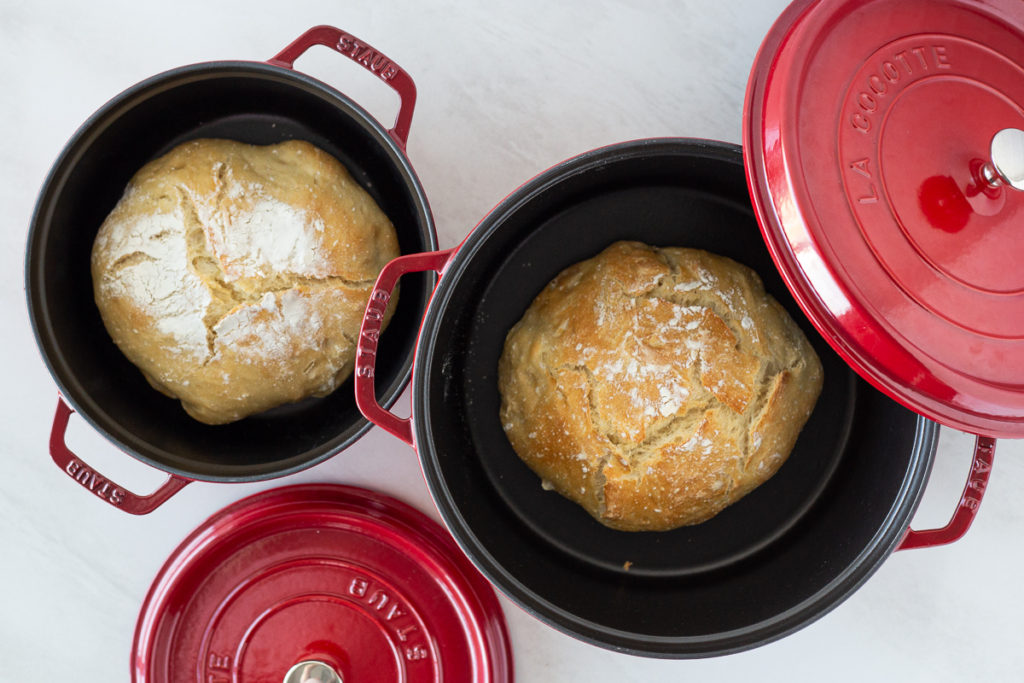 Want to learn more about Staub pans? Everything we love about them all in one place- read it here!