There is nothing better than lucking out and finding a perfect melon at the grocery store. It isn't always easy. You can sniff it and heft it and thump it to see how it sounds, but you never really know until you get home and cut it open. If it's perfectly ripe, you might want to just cut it up and eat it, then and there. Or, it might be the perfect opportunity to try out this Melon Prosciutto Salad.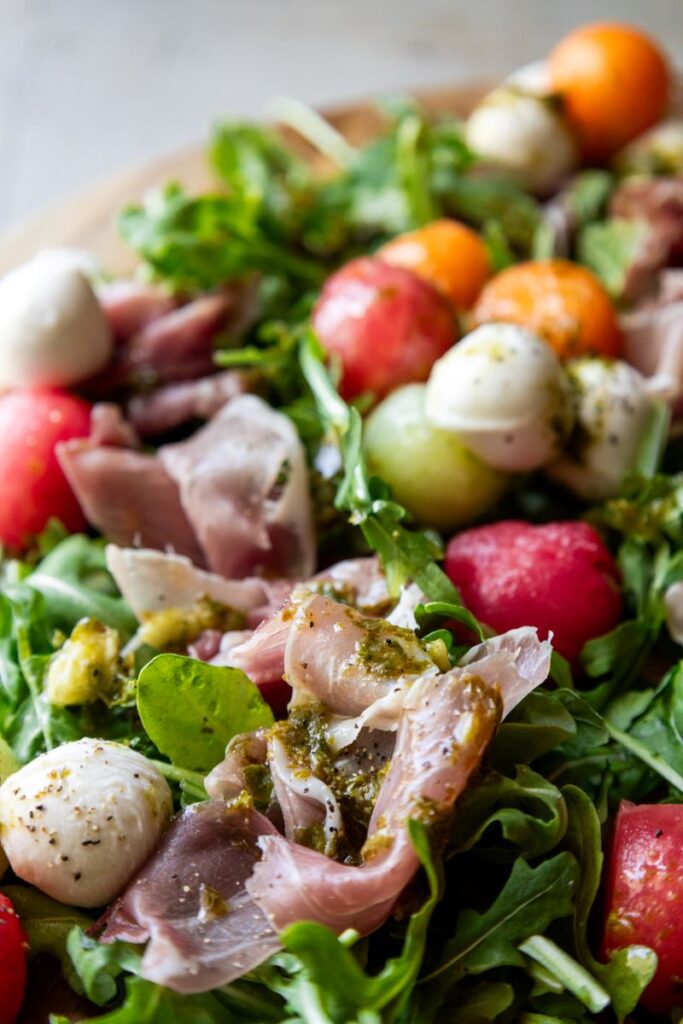 Combining melons with prosciutto and mozzarella isn't revolutionary. A simple internet search will turn up a million different ways to test out these combinations. Why? Because there is something about mixing the sweetness of the melon and the saltiness of the meat with the creaminess of the cheese that just takes these foods to a whole new level.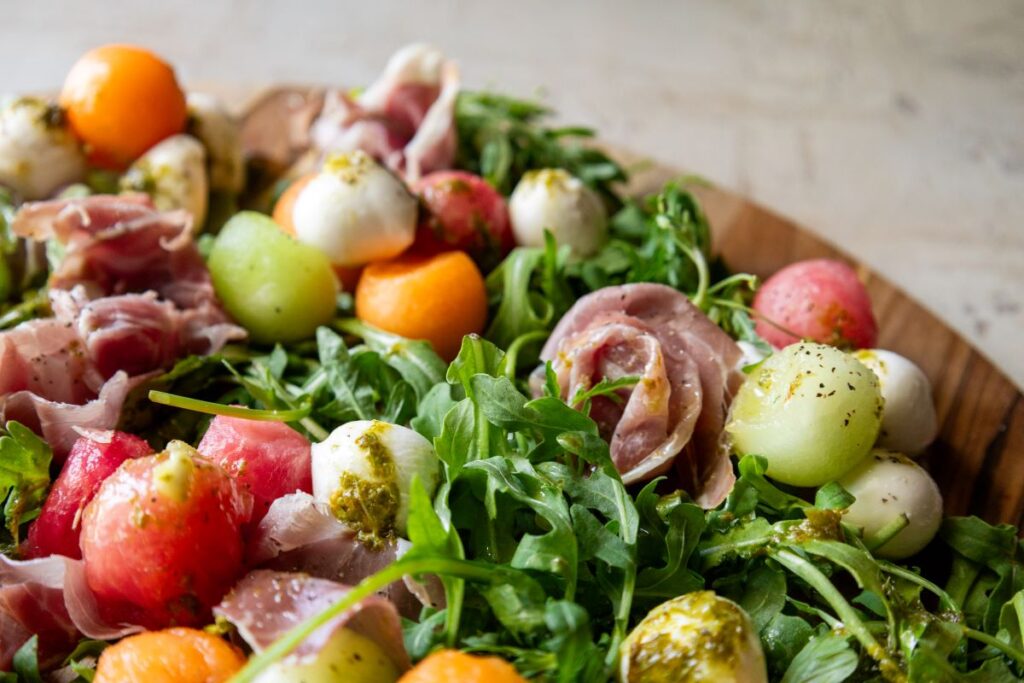 This is not your average salad! This recipe adds to the flavors of melon and prosciutto with the spiciness of the arugula and the freshness of a mint vinaigrette. If that doesn't sound like the most refreshing summer salad, then we don't know what else would. If you pre-cut the melon and make the dressing in advance, this is such an easy side to toss together for a quick family dinner or barbecue potluck.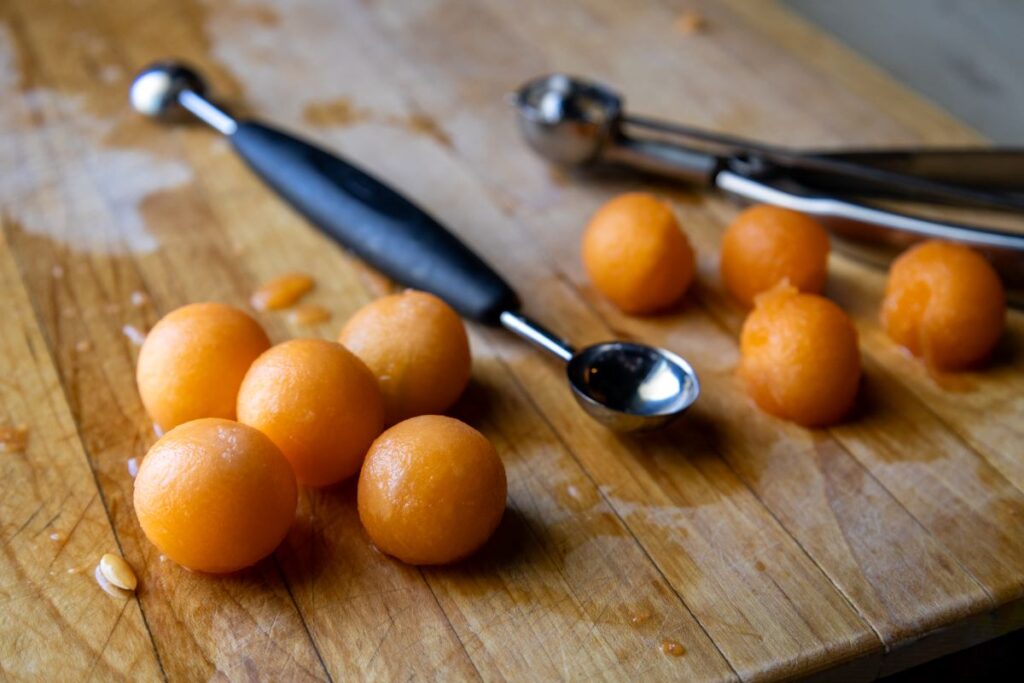 For this recipe, we relied heavily on the trusty melon baller. We used the smaller size for getting those perfect, bite-size pieces of melon. That way you get a taste of melon, but still have room to fill your fork with some arugula and prosciutto. We cut all the melons at the same time and put them in the fridge while we made the dressing and mixed up the rest of the salad. That way we could just toss the melon balls in with the rest and it would be so cold, fresh, and ready to devour.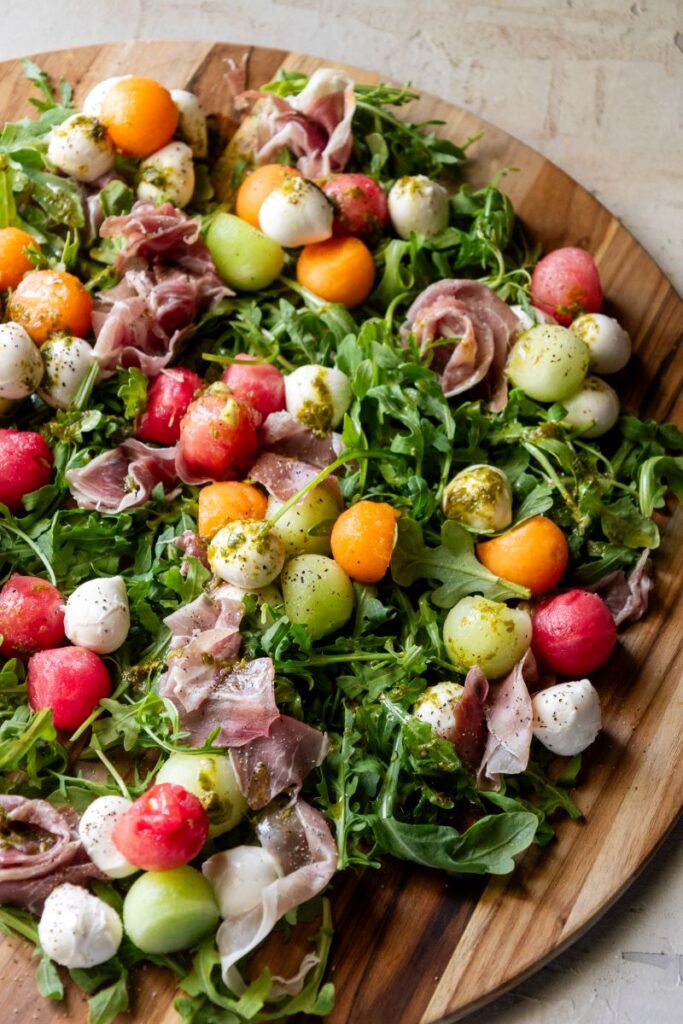 This is a perfectly unique and refreshing salad to make for your next cookout, shower, or potluck. It is certain to wow the crowd. Who knew a melon prosciutto salad could be so good?!? We really hope you give it a try and let us know what you think!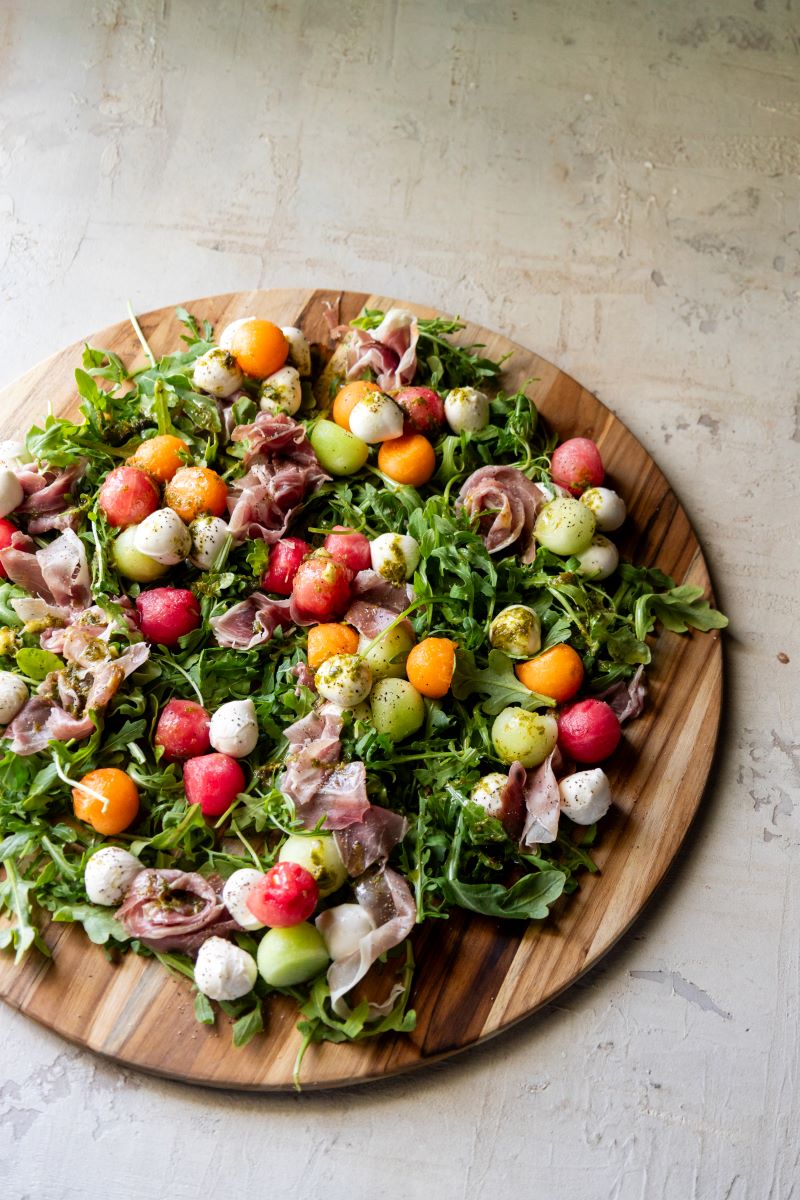 Print Recipe
Melon Prosciutto Salad Recipe
Ingredients
For the Dessing
½ cup fresh basil
½ cup fresh mint
1 clove garlic (minced)
1 lemon (zest and juice)
1 Tbsp honey
½ cup extra-virgin olive oil
Salt and pepper (to taste)
For the Salad
½ small seedless watermelon
¼ medium honeydew (seeded)
¼ medium cantaloupe (seeded)
1 8 oz container pearl-sized mozzarella balls
8-10 slices prosciutto
4 cups baby arugula
Instructions
1

For the Dressing: Use a hand blender to combine until smooth. Set aside.

2

For the Salad: Use a melon baller to scoop balls from the watermelon, honeydew, and cantaloupe.

3

On a board or platter, arrange melon, mozzarella, and prosciutto over the top of arugula.

4

Drizzle desired amount of dressing on top and serve immediately.