EASY VALENTINE TREATS
Hi everyone, this is Sarah and Emily from Boxwood Clippings. We're so happy to be guest posting today with a few easy and delicious ideas for Valentine's Day: chocolate-dipped marshmallows and decadent chocolate covered strawberries.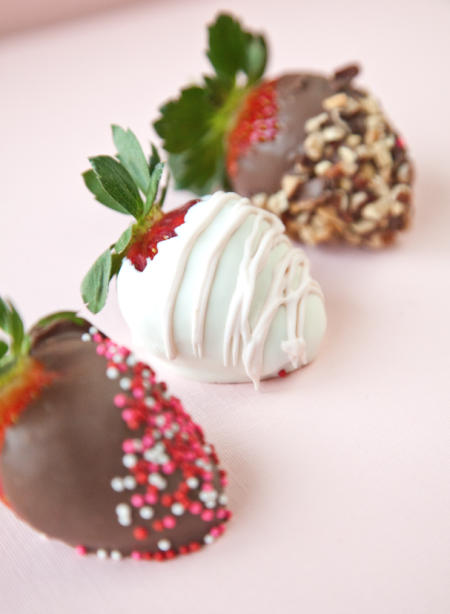 Have you ever had a chocolate-dipped marshmallow? They are insanely delicious and are a perfect sweet treat for v-day.
We melted milk and vanilla chocolate (HERE and HERE), dipped the marshmallow, then sprinkled chopped pecans and sprinkles (HERE) over the top and let set on parchment paper.
We also added a drop of red coloring to the vanilla chocolate to make it pink, and then used it to drizzle over some already set chocolate-dipped marshmallows.
What compliments chocolate perfectly? Strawberries! We used the same toppings as the marshmallows, but we say the heavier with toppings the better with strawberries. For professional looking chocolate covered strawberries choose strawberries with roughly the same shape and size.
You'll sure to impress your valentine with these treats, and we'll keep it our little secret at how easy they are!