We've got our resident Dutch oven expert back to share one of his family's all-time favorite recipes. Chuck took a recipe his family loved, threw it in the Dutch oven, and it's never been baked inside again. Once you infuse that comforting Dutch oven flavor into your food, it's hard to go back.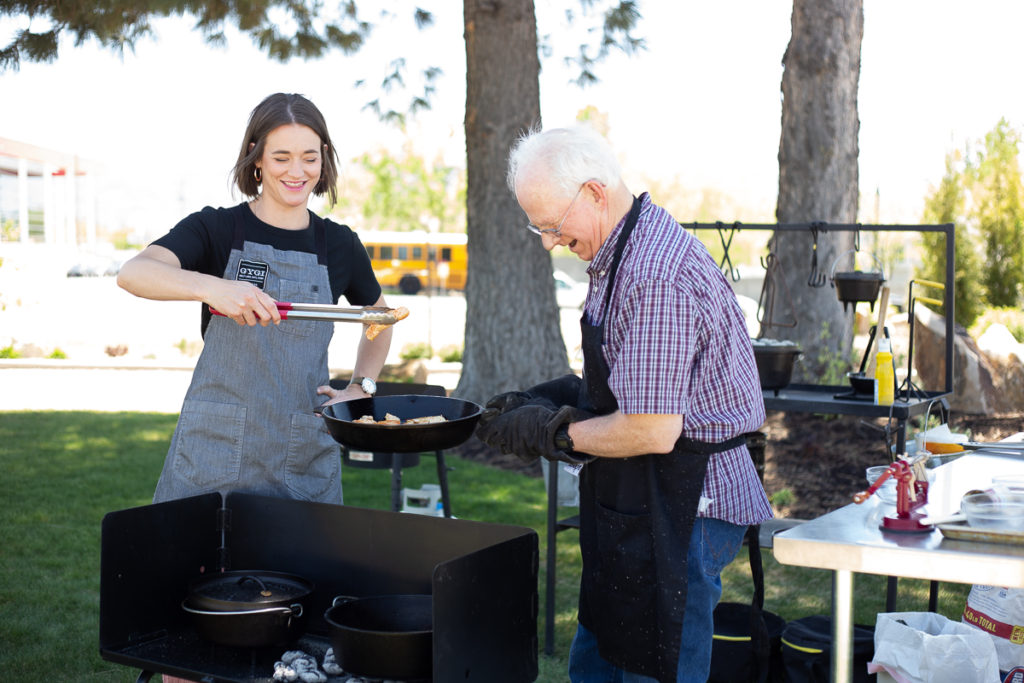 Sticking with basic ingredients, this would be a great recipe to whip up on the trail or the campground. Being able to enjoy this level of comfort food while sitting by the campfire, or in the backyard is our idea of bliss!
Watch the FULL VIRTUAL CLASS HERE: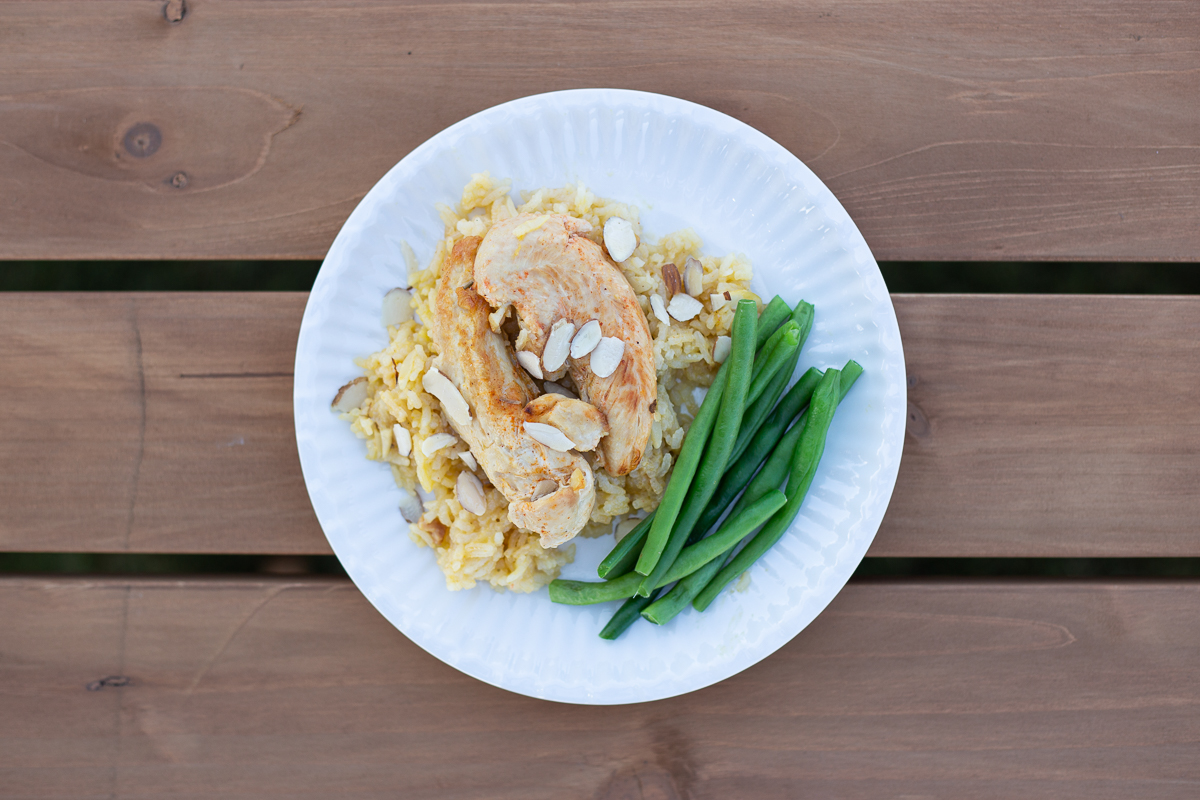 Print Recipe
Dutch Oven Almond Chicken
Ingredients
4 chicken breast cut into tenders
2 Tbsp seasoning salt
1 cup uncooked rice
1 can chicken broth
1/2 cup cooking sherry
1 can cream of chicken soup
1/8 tsp rosemary
1/2 cup slivered almonds
Instructions
1

Heat some oil in the bottom of your dutch oven. Cook the chicken tenders until lightly browned. Shake seasoning salt on chicken while browning.

2

Remove chicken from the pan, and pour rice into the bottom. Cover with chicken broth, sherry, chicken soup, rosemary and almonds. Place the chicken back on top, and stir around until mixed.

3

Cook in a Dutch oven for 1 hour at 350°F.

4

In a 10" Dutch oven, place 8 briquettes on the bottom and 17 on the top.
New to Dutch ovens? Read all the basics in one spot.
We just love Chuck around here, and we appreciate him sharing his passion for Dutch oven. We interviewed Chuck in our latest copy of At The Table: A Gygi Guide, which you can find a copy here.
This post is part of our 2021 Gygi Grilling Gala, to catch all the FREE VIRTUAL CLASSES, check them out here.