Looking for a delicious, easy, and fluffy whole wheat sandwich bread recipe? Oh, we have it.
This is a family recipe from my husband Matt's childhood. Lisa (our Nana) shared this recipe with our family while my husband was in school. He was doing class at night, I was working during the day, we had two young babies and he wanted to do something with the kids during the day. (Ummm homemade bread is always the answer!) Our recipe is written on an old Franklin Covey day planner sheet with scribbled down writing as Matt wrote down a recipe over the phone.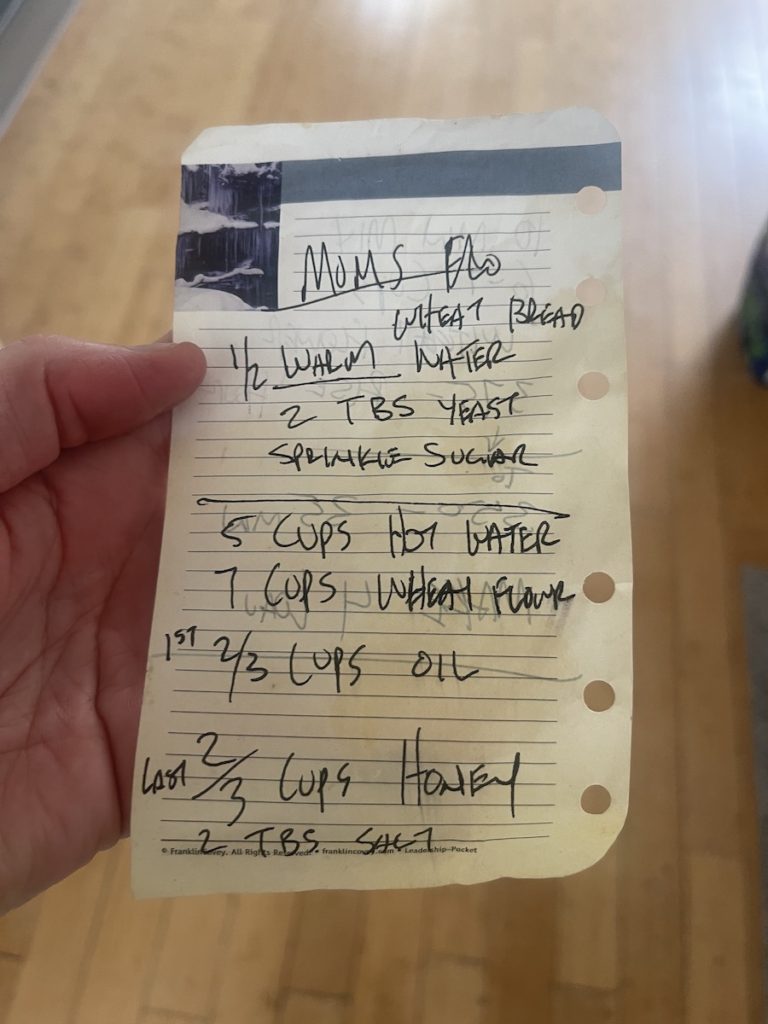 This scribbled-down recipe is something that reminds me of one of the hardest times as we were juggling young parenthood but trying to create memories. I hope my older two will always remember making whole wheat sandwich bread with their Dad, and now our younger two get to be a part of a new memory with this bread.
Lisa got this recipe from her sister Janna and this is why we love recipes. From sister to sister. Then sister to son. Son to wife. And now wife to friends. This recipe tells a story in our home but now I hope it tells a story in yours.
Tips from Lisa: adjust the wheat flour to your liking. Use all 14 cups of wheat, half wheat half white, 10 cups wheat 4 cups white- whatever you have- use it. Don't fuss. Don't stress. It's a runnier dough but produces the fluffiest bread.
Enjoy! Please let us know if you add it to your family's list of favorite recipes.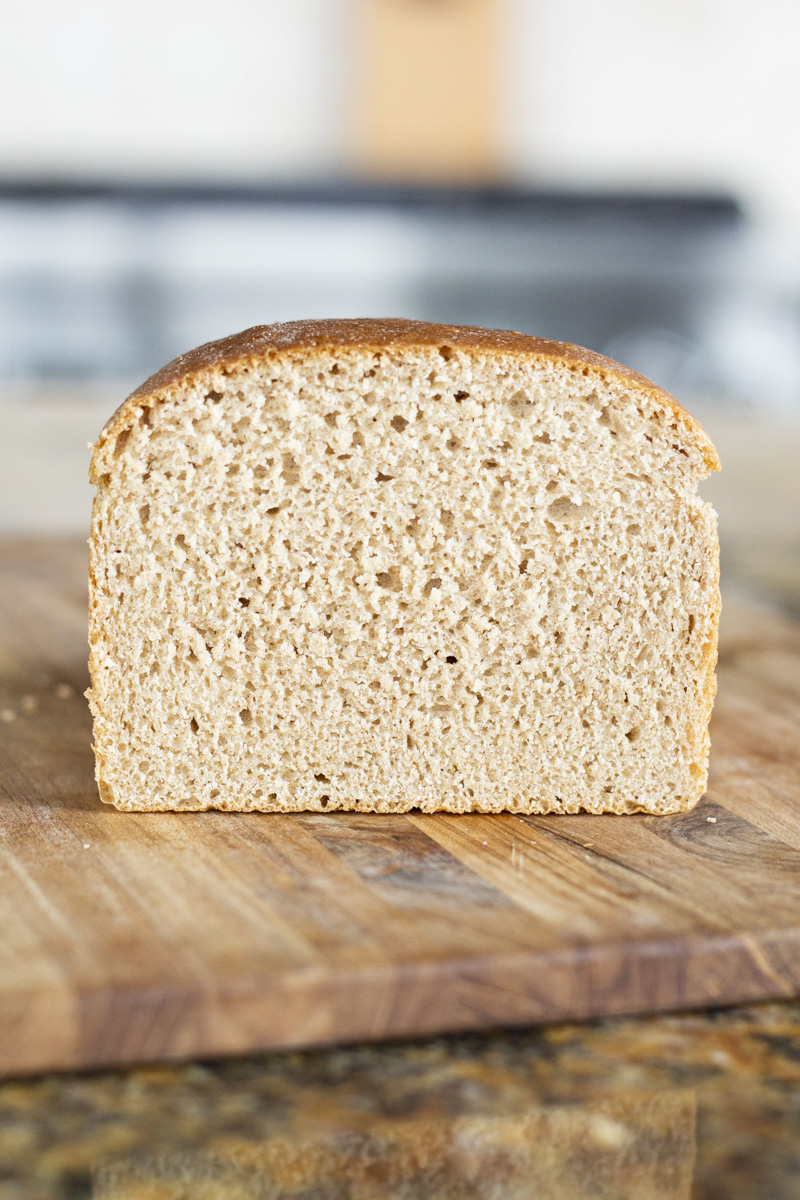 Print Recipe
Whole Wheat Sandwich Bread
A hardy, comforting batch of wheat bread made in just under 2 hours.
Ingredients
1/2 cup warm water
2 Tbsp yeast (active dry or instant)
Pinch sugar
5 cups hot water
14 cups whole wheat flour (or half whole wheat, half all-purpose or bread flour)
2/3 cup oil
2/3 cup honey
2 Tbsp salt
Instructions
1

Add yeast and sugar to 1/2 cup warm water, and let sit until frothy (about 5 minutes).

2

Combine yeast mixture with 5 cups of hot water in stand mixer fitted with the dough hook, then begin to add half (7 cups) of flour.

3

Once it starts coming together, add oil, honey, and salt, then knead in mixer for about 10 minutes.

4

Add the other half of your flour gradually, and continue mixing until no dry bits remain.

5

Divide mixture into four equal balls of dough, place into greased loaf pans, and let rise for about 1 hour.

6

Preheat the oven to 375ºF, and bake bread loaves for 35 minutes.

7

After baking, immediately apply butter to loaf tops, let cool and enjoy.
We used this whole wheat sandwich bread recipe as part of our stand mixer testing. If you are curious about how this recipe turns out in a KitchenAid, Nutrimill, or Bosch Mixer, check out The Best Mixer for Sandwich Bread.