Cookies are the best dessert. They're easy to make, super tasty, and a sure crowd-pleaser. Because of their popularity, we thought it would make a perfect test for our Gygi guide to mixers. If you're wanting to know what the best mixer for cookies is, keep reading to see how we tested the mixers out and which one won our hearts.
For this test, we made one batch of our soft & chewy chocolate chip cookies in each mixer. To begin, we creamed the butter until it was light and fluffy in each mixer. The 6-quart KitchenAid did this the fastest, followed by the 5-quart KitchenAid, the Bosch, and then the Nutrimill. Next, we followed the directions according to time and mixed the ingredients until they came together. Here are more details about our results:
Testing… Testing… 1, 2, 3
So… what is the best mixer for cookies?
All of the cookies turned out great! The KitchenAid mixers produced slightly better results, but the Bosch and Nutrimill both churned out nearly perfect cookies. The main differences we found were that the KitchenAid 6-quart cookies spread and flattened a little bit more, but the texture was identical to the 5-quart KitchenAid. The Bosch and 5-quart KitchenAid cookies looked like they could have been from the same batch, but Bosch's bowl needed more scraping. The Nutrimill had similar issues, so that's why we didn't rate it and Bosch as high. Ultimately, the ratings came down to the ease of use. Because of this, we think the KitchenAid 5 and 6-quart mixers were the best for chocolate chip cookies.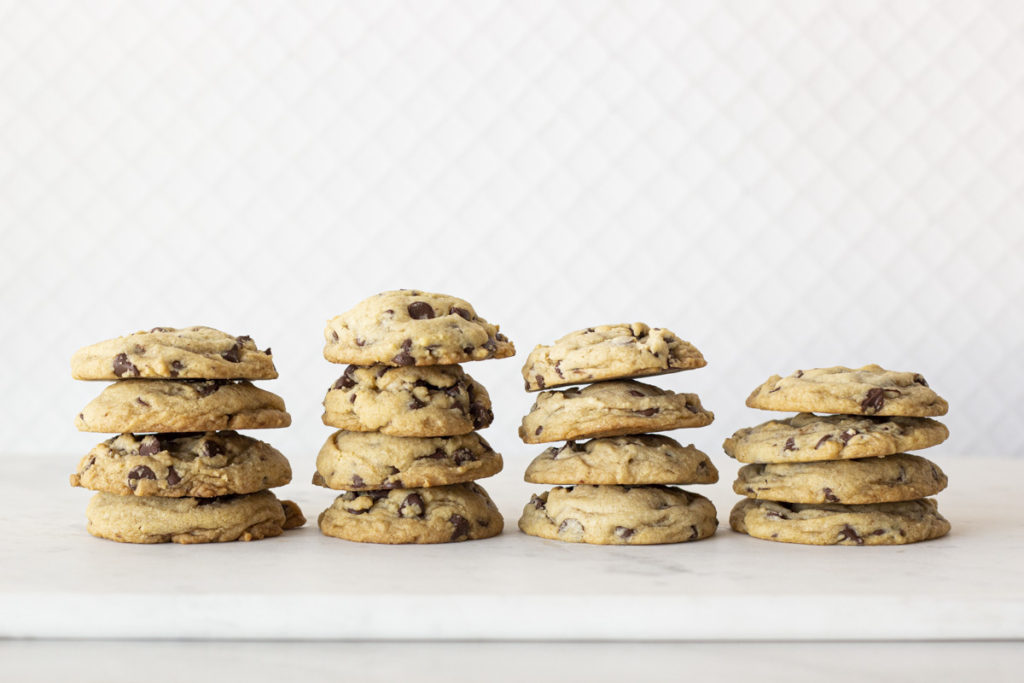 ---
See what else we tested here!