For years, many of our customers and social media followers have asked us, "What is the best mixer?" Instead of giving a straight answer, we would always reply with "Well, what do you make with it?" We never could give them a straight answer because there really wasn't one. There are several major brands of stand mixers: KitchenAid, Bosch, and Nutrimill. While they all are great mixers, some are better than others at specific tasks. Everyone says that KitchenAid mixers are great at making cakes, and the Bosch Universal and Nutrimill Artiste are better at making bread, but was this really true? We decided to test four mixers: KitchenAid Artisan 5-quart tilt head, KitchenAid Professional 6-quart bowl lift, Bosch Universal, and Nutrimill Artiste. Each stand mixer was tested with various recipes and ingredients to see which one performed the tasks the best.
Let the testing begin!
We started out our testing with simple whipped cream. We used one cup of cream (the standard amount for a single pie or cake) in each mixer, turned each one to medium speed, and set a timer to see which one could whip it the fastest. All of them were able to whip cream to stiff peaks, but the style of the 5-quart KitchenAid bowl seemed to make it the best mixer for this job. The way the bowl and the whisk attachment fit together created more agitation. Its motorhead is smaller compared to the others, which means that its medium speed is faster because there is less area for it to cover. The 6-quart KitchenAid took the longest to whip the cream, which we think was due to its slower "medium" speed and wider, shallow bowl. The Bosch and Nutrimill bowls just moved the cream in a circular motion with less agitation, but the Bosch whipped it to stiff peaks faster than the Nutrimill which we felt warranted a higher rating.
So… which one is the best mixer for whipped cream?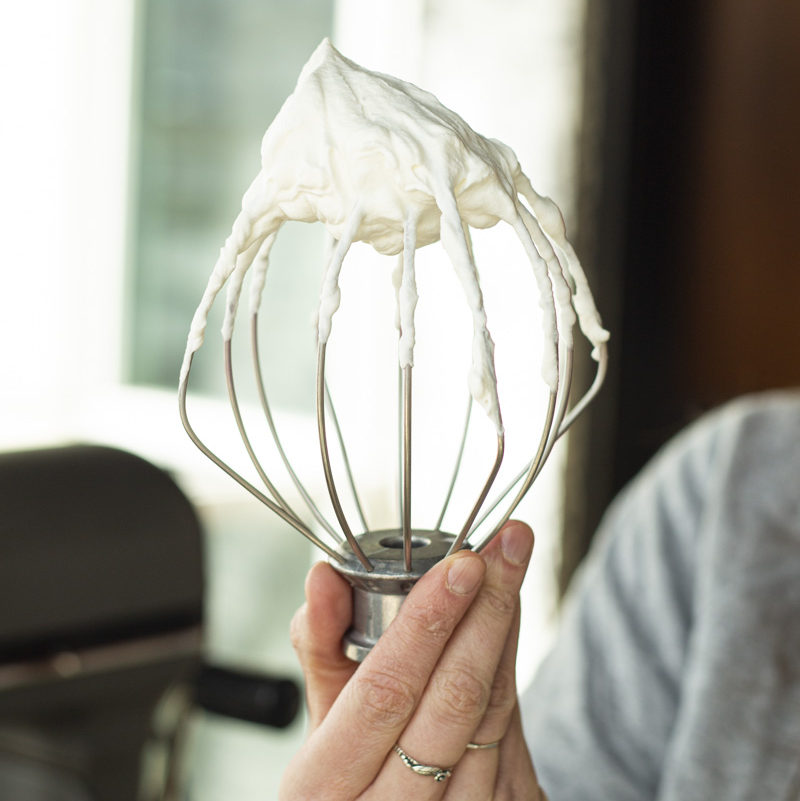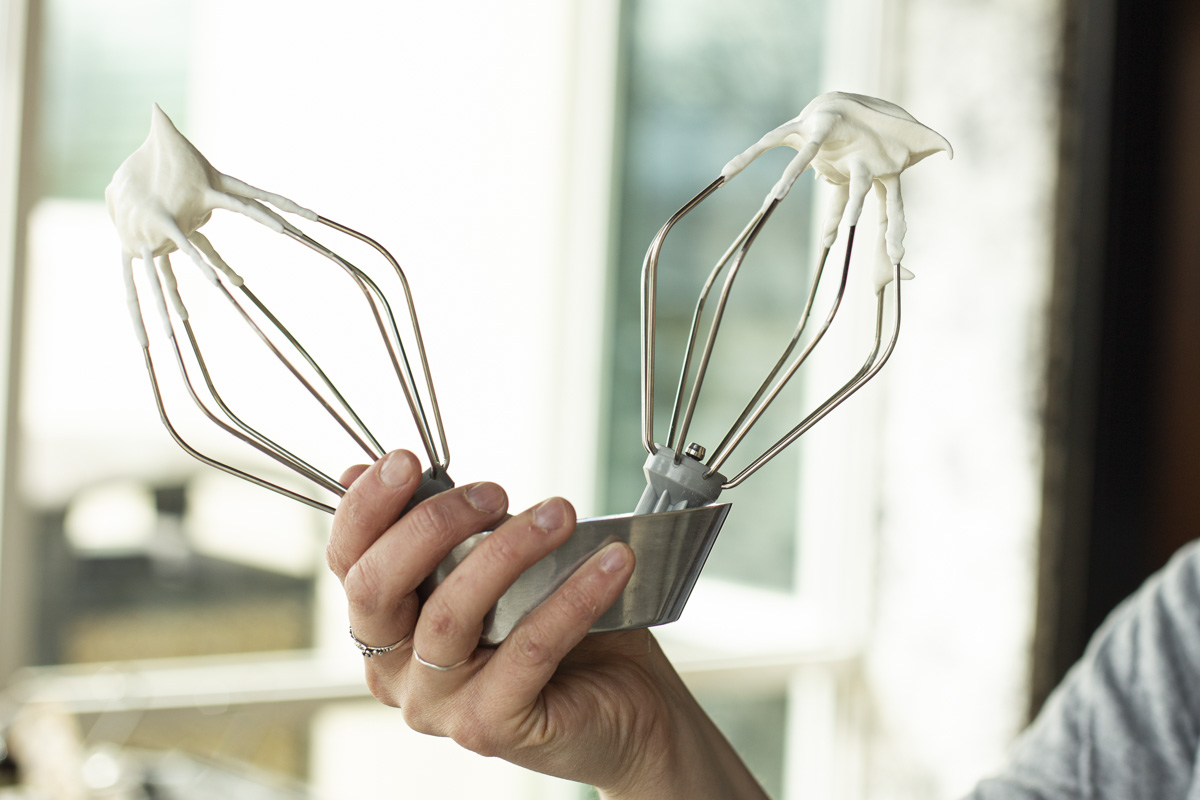 ---
We didn't stop with whipped cream! See what else we tested here.