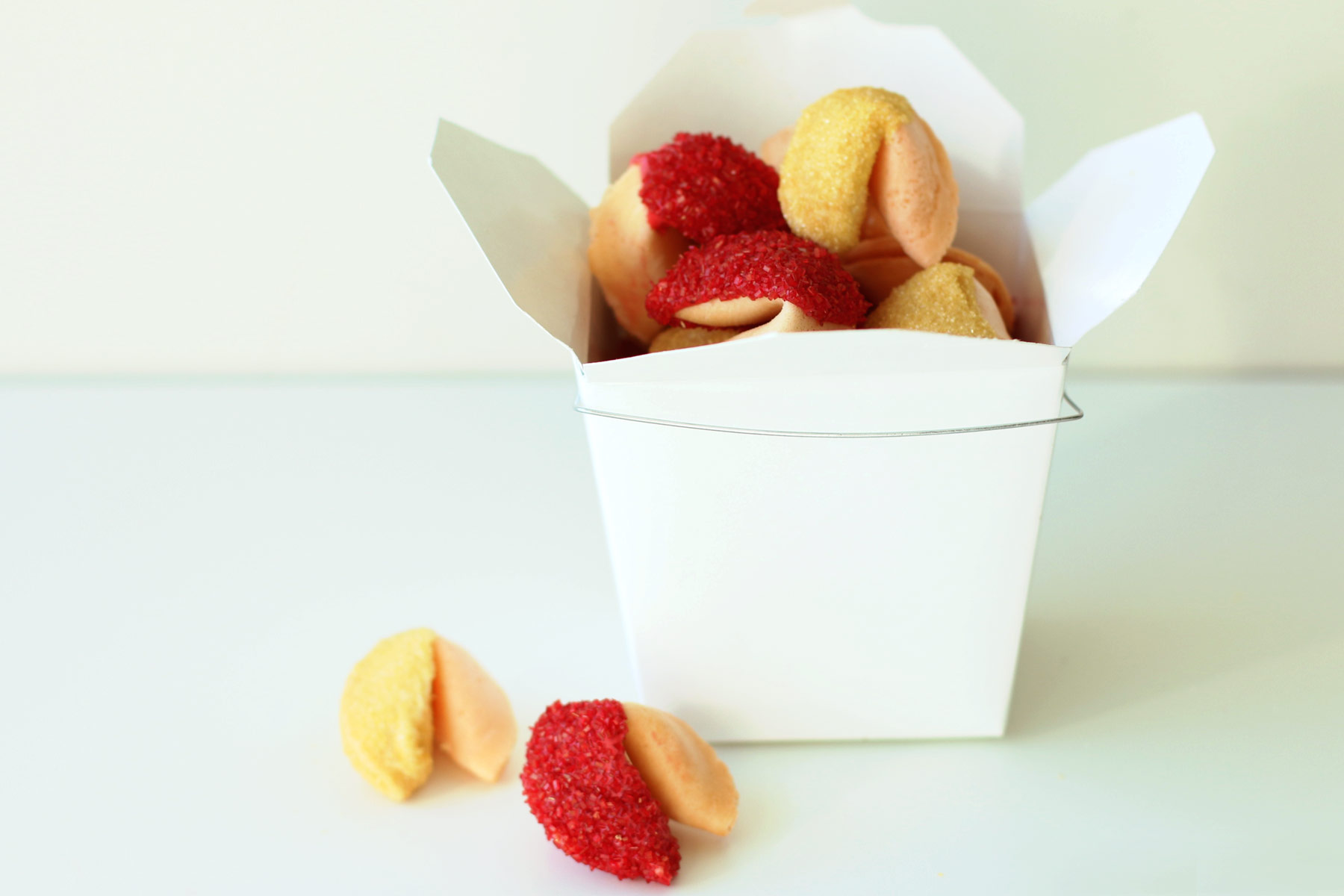 Looking to make something a little different for your next event? Look no further than the dipped fortune cookie. Not only will this oriental cookie bring good luck, but the chocolate dipped cookie makes for the perfect party favor that everyone enjoys.
Select the color that fits your event and you have a quick and easy party favor.
The best part about dipped fortune cookies, aside from the positive fortunes, are how easy they are to make.
What you'll need
1/2 cup you choice of colored chocolate (we used red and yellow)
24 locally made fortune cookies (get them at Gygi)
Before you start, it's good to refresh your chocolate know-how. Get to know the difference between melting chocolate and baking chips and the best way to melt your chocolate.
Use any color of dipped chocolate to cover the whole cookie, half of the cookie, or drizzle the chocolate across in a fun pattern. We used red and yellow with matching sugar crystals sprinkled on top for added texture.
Select the color that coordinates with your event, package them up in a cute box, and you have an easy treat everyone will love.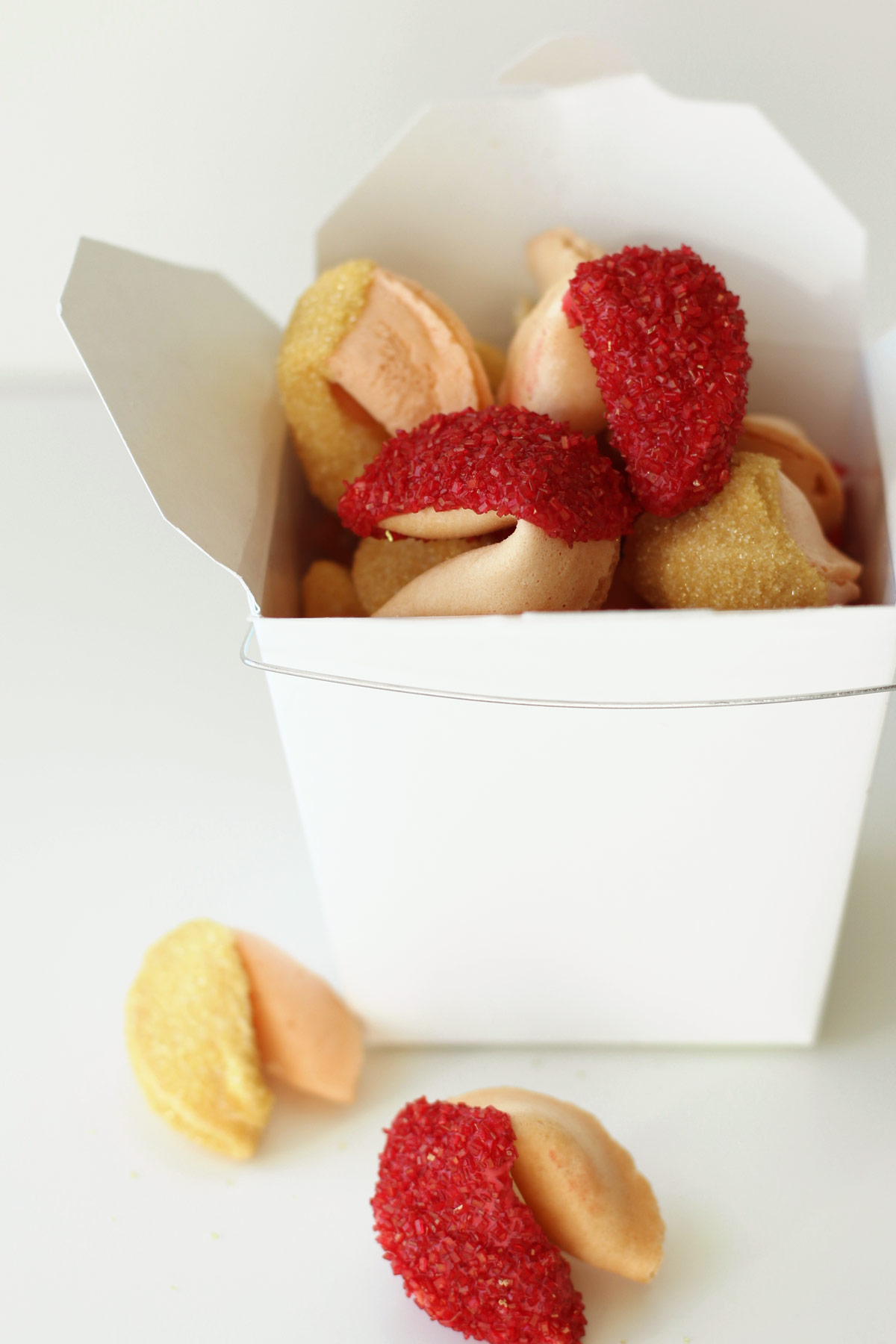 Show us how you impressed the guests at your event with a fortune cookie party favor @Orsongygi.