Need a little inspiration for springtime party favor ideas? We have an easy printable you can attach to any bag to seal your party favor with style. Use spring colors to fill a mason jar, a tube box, or cellophane bag for a thank you gift or party favor that works for any event.
It's easy to dress up a simple cellophane bag with brightly colored gumballs and a cute topper. Simply print, cut, and staple the double-sided paper toppers (available at the bottom of the post) to each of your party favors for a unique way to say thank you to all of your guests.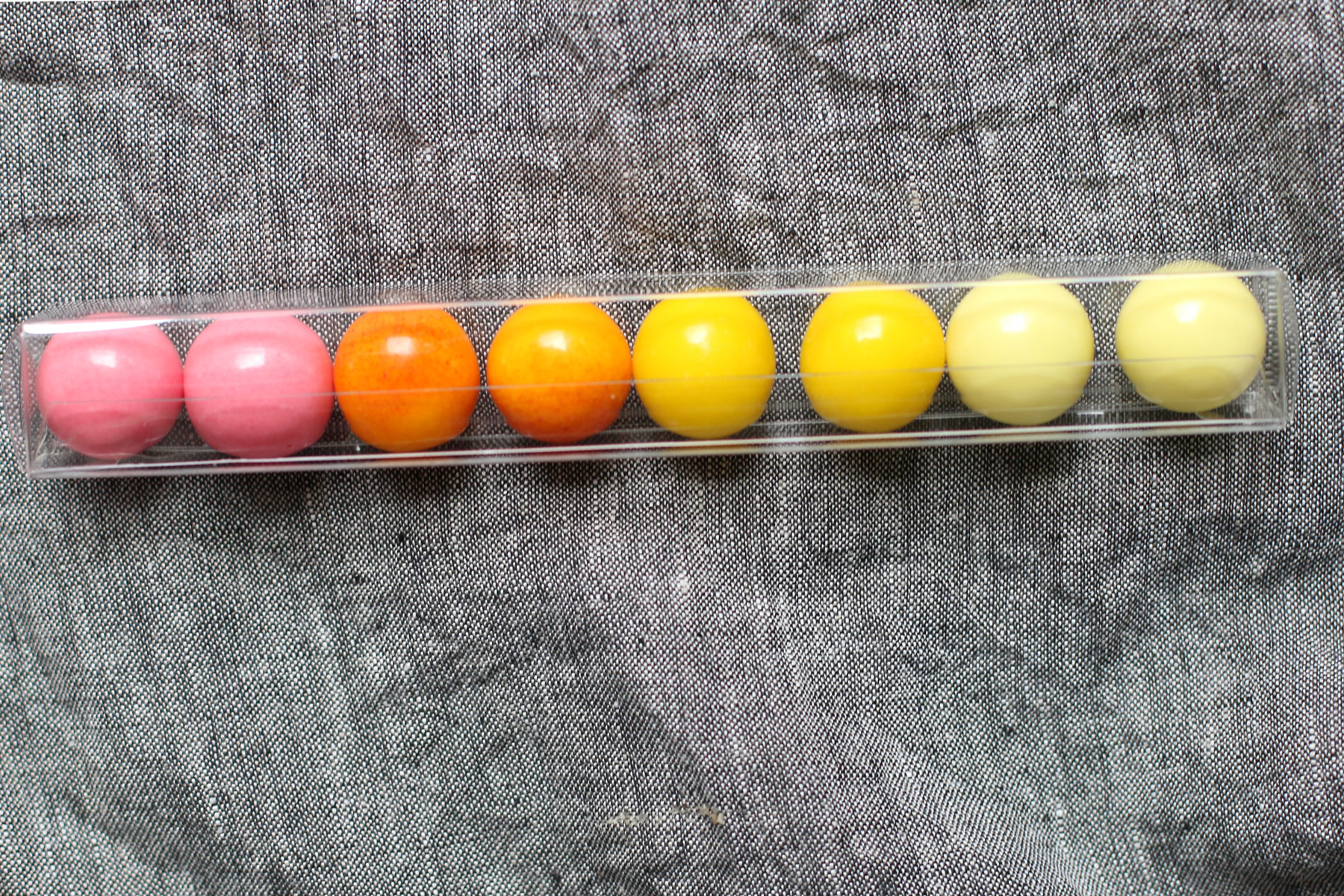 A simple decorative box also makes for a traditional, clean, and very pleasing party favor to hand out at any event. Align your gumballs in an ombre pattern, or select a couple colors that coordinate with your event. We used a clear, plastic tube that showed off the bright springtime colors.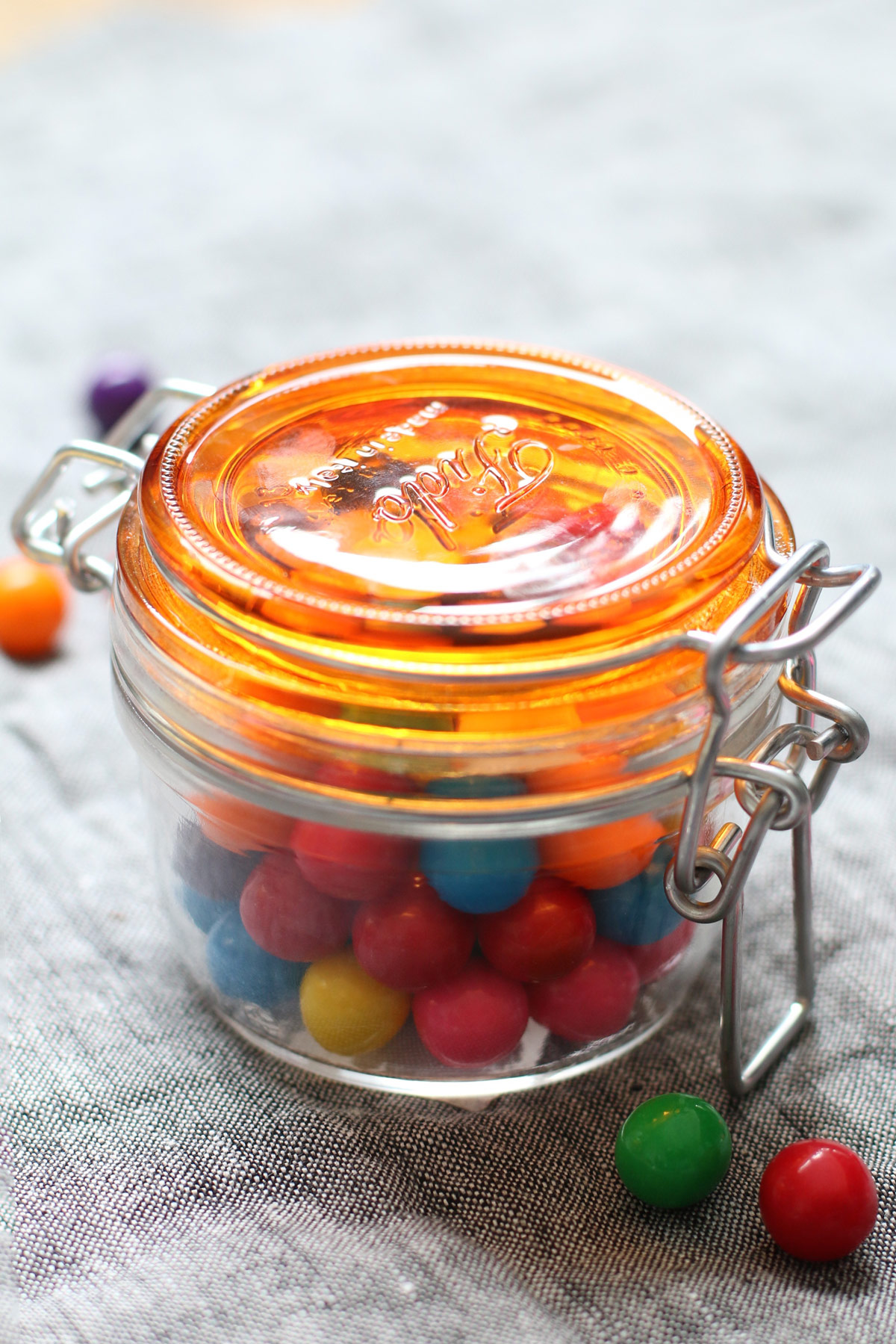 Another simple springtime party favor idea is to put small, brightly colored candies, or gumballs, into a mason jar. Utilize the classic looking jar for a way to display bright colors that will accentuate any color scheme.
Gygi Springtime Party Favor Printable:
Simply click the printable below and print. Cut down the middle of the paper and between each "have a ball" set (each topper should have two sayings) for a double-sided topper that is easy to staple to the top of a cellophane bag.