March 20th is National Ravioli Day – not that we need a reason to eat this delicious meal. This Mediterranean Ravioli is freshly made with all of our favorite flavors: lemon, capers, olives, garlic, and tomatoes!

Easily make delicious and uniform homemade ravioli with this pasta form. Ravioli Maker with Rolling Pin >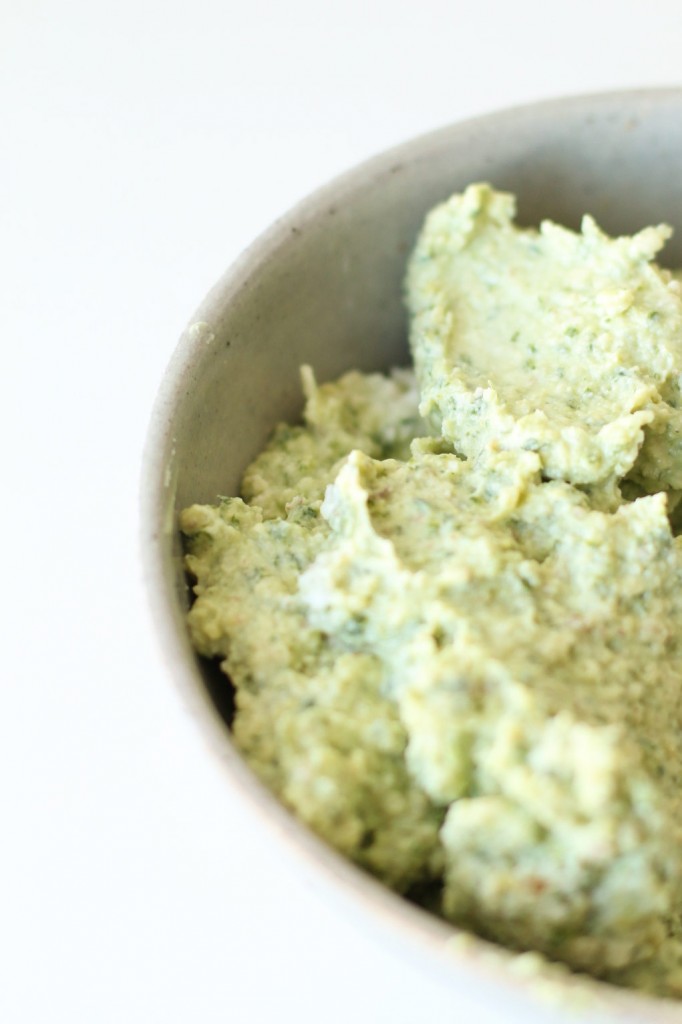 The ingredients for the sauce almost looks like a delicious cheese plate. Don't be afraid to mess around with proportions and ingredients based on what you have. In our opinion, capers and lemons are the true hero of this butter sauce, so keep that in mind when you're playing around with the recipe. We've seen recipes similar to this one that use feta instead of topping the meal with parmesan. That sounds extremely tasty, but buying three types of cheese can get pricy; unless you have plans to turn your left over tomatoes, ricotta, feta, and parmesan into a frittata!
Ingredients
1 1/4 cups all-purpose flour, plus more for dusting
2 large egg yolks
1 1/2 tablespoons olive oil
Kosher salt
1 1/2 cups toasted walnuts halves
1 cup ricotta
Zest of 2 lemons
Freshly ground pepper
1 stick unsalted butter
3 cloves garlic, minced or 1 head roasted garlic
1 tablespoon fresh lemon juice
2 cups baby arugula
1 cup grated Parmesan
1 pint grape or cherry tomatoes
3 tablespoons capers
16 Kalamata olives, pitted and halved
1/2 cup of olives
Directions
Blend the flour, egg yolks, oil, 5 tablespoons water, and 3/4 teaspoon salt in a food processor until a dough forms. Let the dough rest, wrapped in plastic, for 1 hour. Cut the dough into quarters and dust with flour. Roll the dough using a pasta maker on the widest setting 8 times, folding dough each time and flouring in between. Continue rolling the pasta on the narrower settings, without folding, until the second narrowest setting. Place the dough on a floured counter covered with a towel. Repeat with the remaining dough.
Pulse 1/2 cup walnuts, the ricotta, lemon zest of 1 lemon, 1/2 cup of Parmesan, 1 cup of arugula, and 1/2 teaspoon each salt and pepper in a clean food processor.
Place 1 teaspoon of filling 1 1/2 inches apart along 2 pasta sheets. Brush the edges and between the mounds with water, and then top with another pasta sheet, pressing around the filling to seal. Cut out ravioli, about 20, with a stamp or pastry cutter and transfer to a floured towel.
Heat the butter in a large, heavy skillet over medium-high heat until the butter begins to brown, 4 to 6 minutes. Add in garlic, tomatoes, capers and olives and simmer for 20 minutes. After, stir in lemon zest, lemon juice, the remaining 1 cup walnuts, 1/2 teaspoon salt, and 1/2 teaspoon pepper. A little before serving, wilt 1 cup of arugula. Reserve the sauce.
Boil the ravioli in a large pot of boiling salted water until tender, about 3 minutes. Gently transfer the ravioli with a slotted spoon to a bowl with the sauce, and Parmesan. Toss to combine, then divide among warmed serving plates.