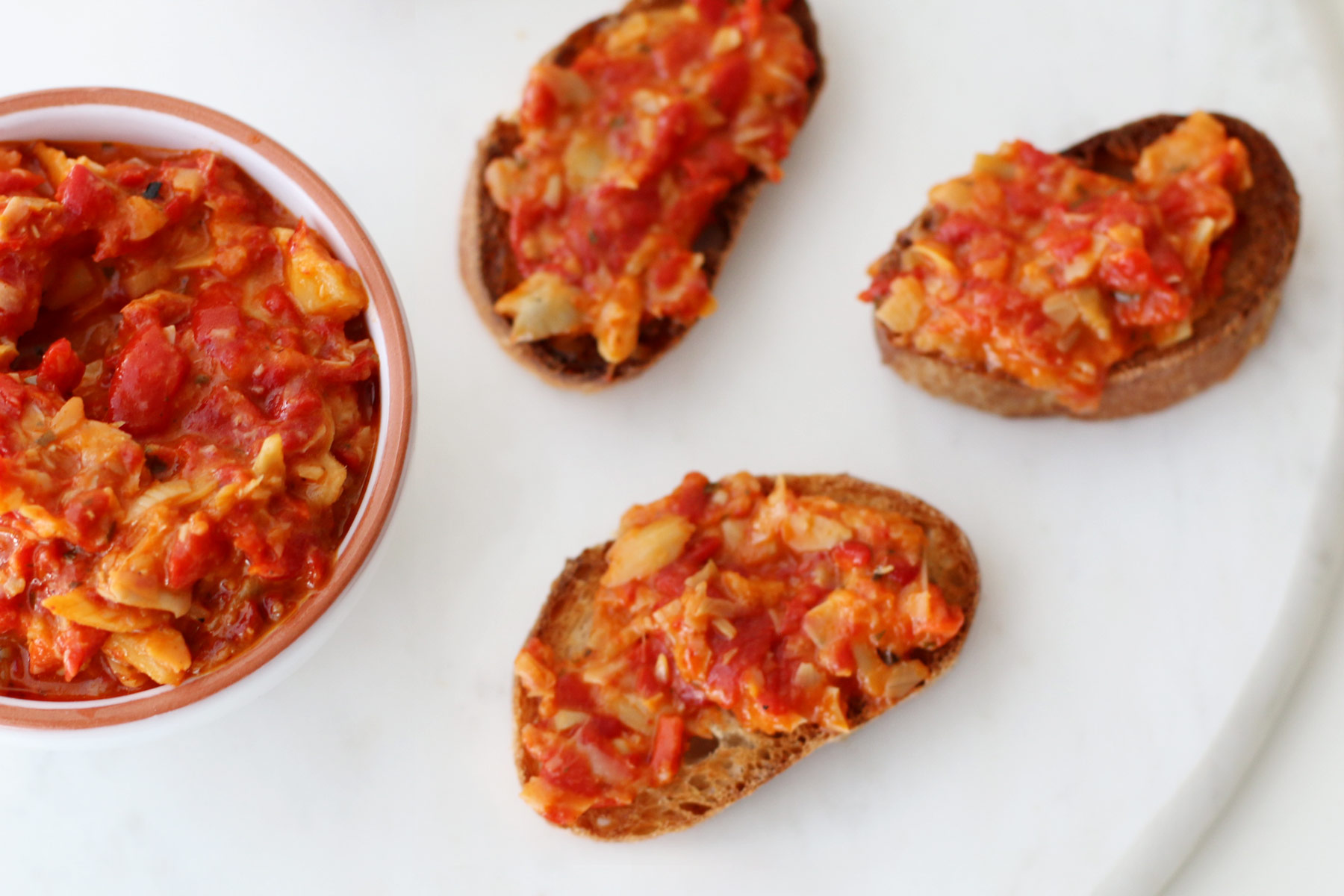 If you can open a jar and work a food processor, you can make this Artichoke and Pepper Tapenade. It's easy, delicious, and will take your appetizer game to the next level. 
Although the Artichoke and Pepper Tapenade tastes good on a cracker, slice of bread, or cucumber slice, it also would be delicious with cheese. Try melting a slice of cheese on a brie on a slice of a French baguette until it softens and topping it with the tapenade. Make it an entire platter with a egg salad crostini.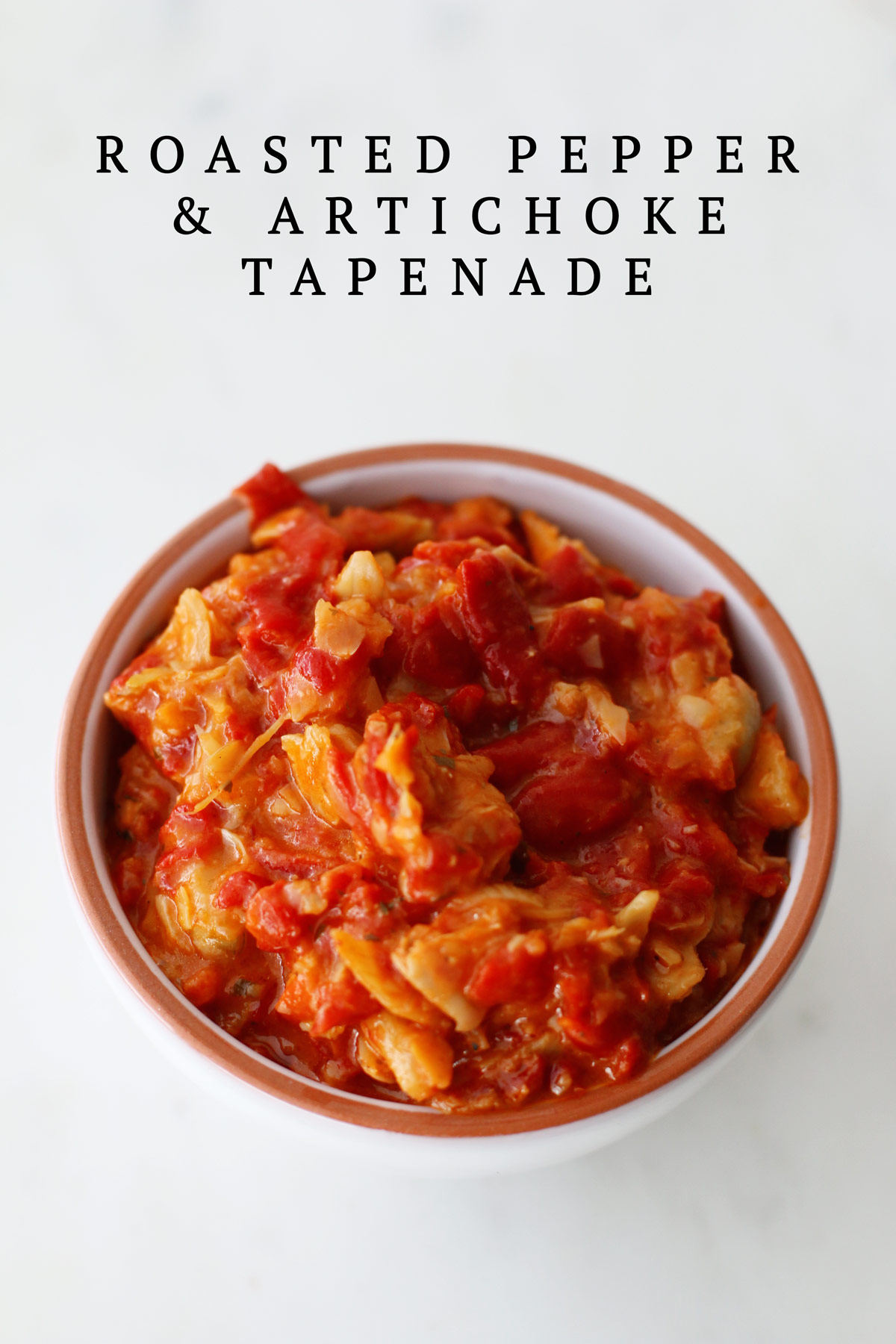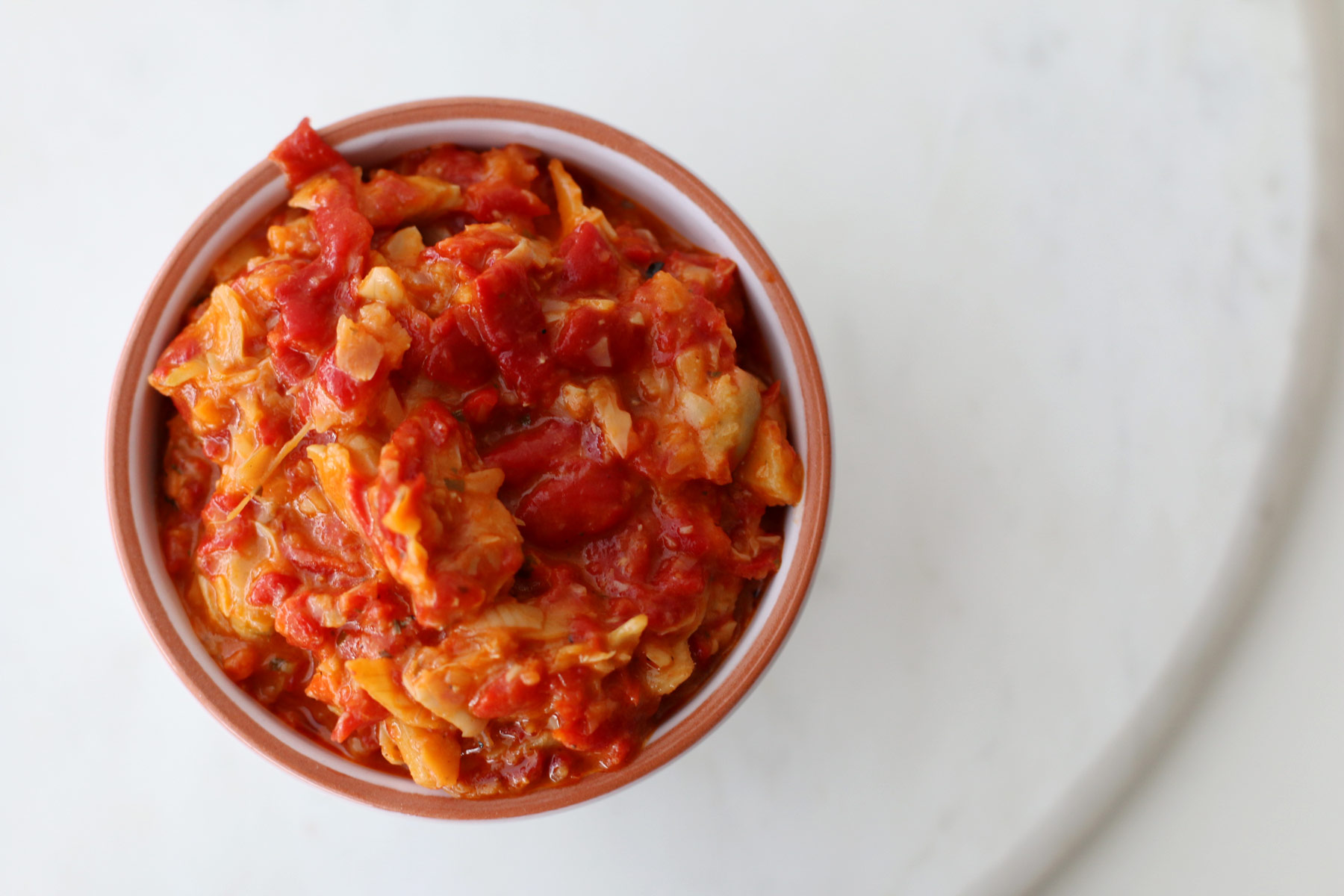 Artichoke and Pepper Tapenade
Ingredients
1 (7 ounce) jar roasted red bell pepper, drained and coarsely chopped
1 (14 ounce) can artichoke hearts, drained and coarsely chopped
1/3 cup fresh parsley, stems removed
1/2 cup Parmesan cheese, freshly grated
3 tablespoons Extra Virgin Olive Oil
1/4 cup capers, drained
2 cloves of garlic, chopped
1 1/2 tablespoons fresh lemon juice
salt and pepper
Directions
Combine all ingredients in a food processor until well blended and finely chopped. Do not puree. Season to taste with salt and pepper.