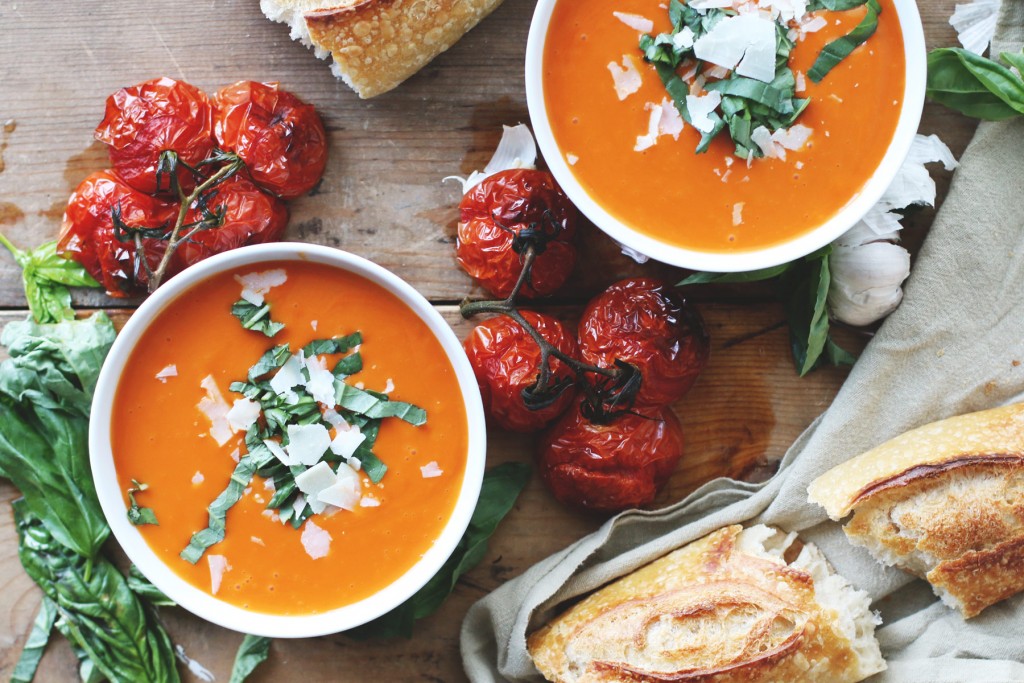 Spring is right around the corner – a long, long corner. That's why we're not holding our breath for warmer days. Give into the cold and cozy up with a warm bowl of Roasted Tomato & Garlic Soup!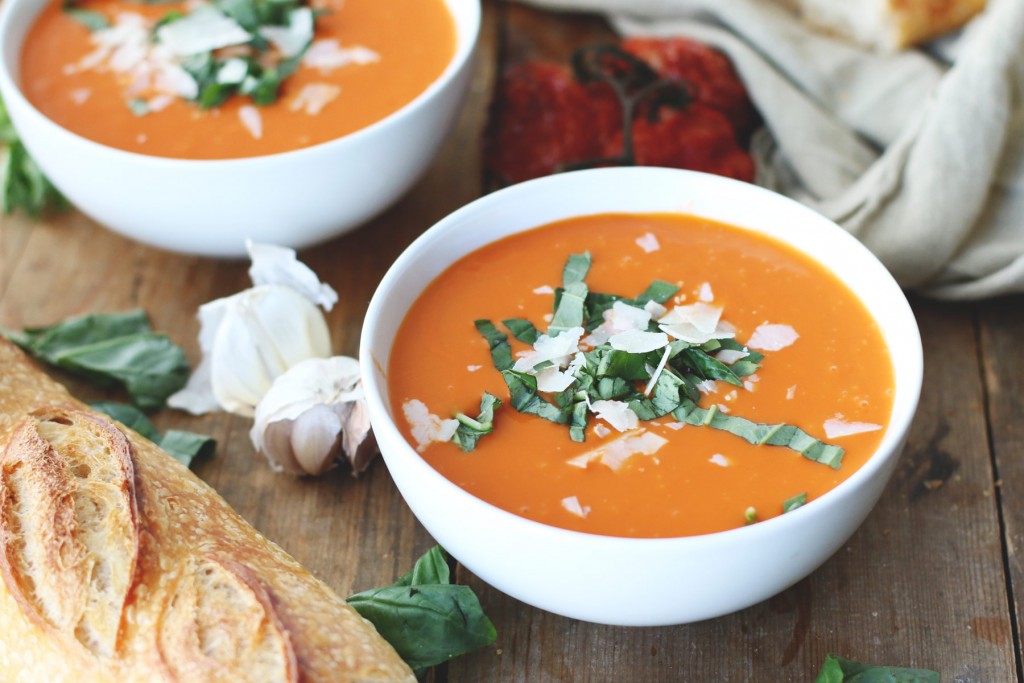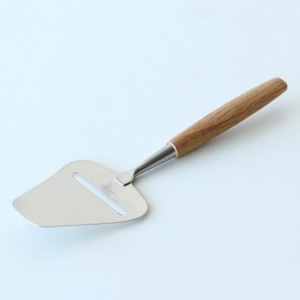 Designed for semi-hard to hard cheese, slicing thin sheets of cheese that'll melt in your soup is easy and effortless with this cheese slicer.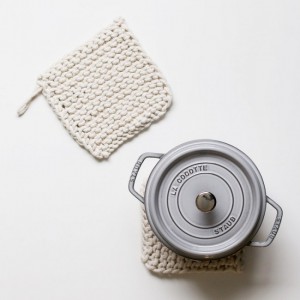 These classic pot holders are thick and densely woven for protecting yourself and surfaces from the heat. They are also flexible, so you can still use them to pick things up.
Roasted Tomato & Garlic Soup
Ingredients
3 pounds tomatoes, halved lengthwise (plum or roma, recommended)
8 tablespoons olive oil
1 head of garlic
1 1/2 tablespoons finely chopped fresh rosemary or 1 1/4 teaspoons dried
1 1/2 tablespoons finely chopped fresh thyme or 1 1/4 teaspoons dried
1/4 teaspoon (or more) dried crushed red pepper
1 cup chicken stock or canned low-salt broth
1 cup water
1/2 cup milk or cream (optional)
6 tablespoons chopped fresh basil
Directions
Preheat oven to 400 F. Place tomatoes, cut side up, on baking sheet. Sprinkle with salt and pepper. Drizzle tomatoes with 3 tablespoons olive oil. Cut the top of your garlic bulbs off and drizzle olive oil over the top of the garlic. Wrap in aluminum foil, place on the same baking sheet. Roast until tomatoes are brown and tender, about 1 hour for the tomatoes. Check or take out the garlic after about 40 minutes. Cool slightly.
Transfer tomatoes and any accumulated juices to processor or blender. Process until slightly chunky.
Heat 3 tablespoons oil in large pot over medium-high heat. Squeeze roasted garlic out of its paper and into the pot. Stir in tomatoes, rosemary, thyme and dried crushed red pepper. Add chicken stock, water and cream; bring to boil. Reduce heat and simmer uncovered until soup thickens slightly, about 25 minutes. Remove from heat. Stir in basil. Season to taste with salt and pepper.