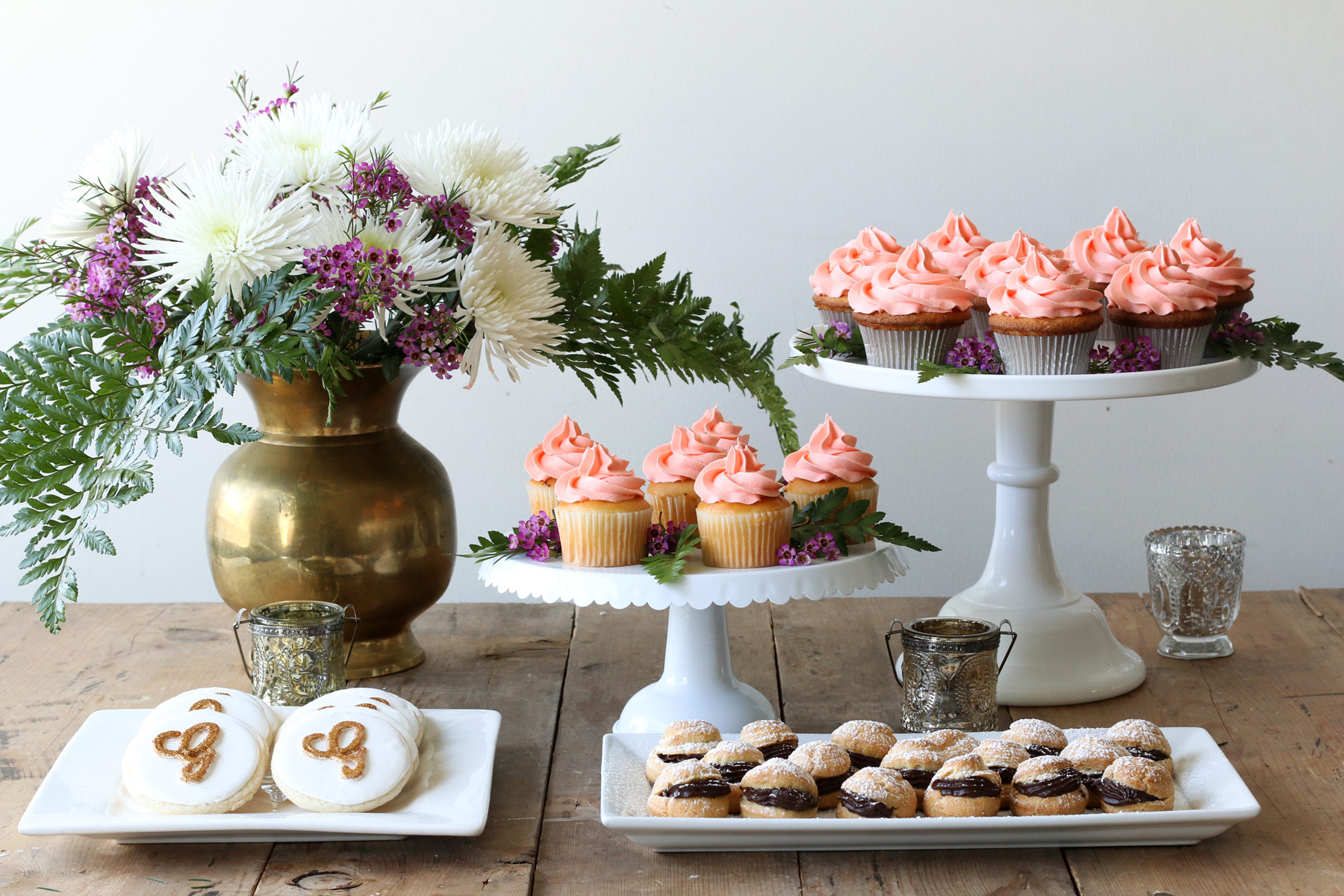 Springtime brings with it warmer weather, outdoor events, and a lot of weddings. That's right, wedding season is upon us. If you're planning your wedding, organizing your daughter's, or helping a friend plan theirs remember that a beautiful wedding doesn't need to break the bank. That's why we've compiled our favorite tips for the perfect dessert bar on a budget.
 Gygi Pro Tip 1: Don't overwhelm your guests. 
Many people assume the more choices you have, the better. However, too many choices can be very overwhelming. We suggest selecting two or three desserts, finger foods, or tapas to serve at your wedding or event. Not to mention, the more flavors you offer, the more you'll have to make or buy of each flavor. Keep it simple, keep it clean, and keep it in your budget.
Gygi Pro Tip 2: Use layers and height.
Layering desserts using different heights is not only pleasing to the eye, but also gives the illusion that your guests have more choices. Use cake stands for height and different sized and shaped plates to add dimension.
Gygi Pro Tip 3: Monogram your own initials on cookies.
Monogramming your initials is a stunning and unique way to add your personal touch to your dessert bar. Use the monogrammed cookies as favors, part of your dessert bar, or even to replace your wedding cake. For a budget friendly option to monogram cookies see our post all about making your own monogrammed cookies to save a little extra cash.
Gygi Pro Tip 4: Know how much to make for your guest count.
A good rule of thumb to know how much to make, buy, or plan on for your guest count is to separate your desserts into categories such as:
Cupcakes – 1-1.25 per person
Cake – 1 slice per person
Mini desserts, i.e., cream puffs – 3-5 per person
Cookies – 2 per person
Gygi Pro Tip 5: Use flattering but contrasting colors
Don't match your icing on your cupcakes with the colors of your flowers. Try using a bright color that can pop and contrast your wedding colors. This will make your dessert bar look bright, full, and very appealing. Be sure to use colors that flatter your color scheme, not insult it.
Posts and products you'll need to complete this look:
Make your own monogram cookies
Learn how to pipe frosting like a pro
All your decorating supplies in one place
We'd love to see your perfect dessert bar, tag us @Orsongygi.