Learn everything you need to know about icing and piping tips all in one place.
Once you become familiar with piping tips, you'll be able to pipe anything like a pro. To start, let's go through each tip one-by-one. Here, we've used 3 basic styles of piping tips: round, star, and drop flower.
The round tip gives a smooth, classic finish to your piping design that works great with buttercream. It's also great for piping filling in between cake layers.
Using different size of the open star tip can give your icing anything from loose waves to small ridges, which makes it very fun to play with textures.
The drop flower design has more of a swirl finish, producing either ruffled or clean edges depending on the size. When piped in small areas it makes for perfect tiny flower designs.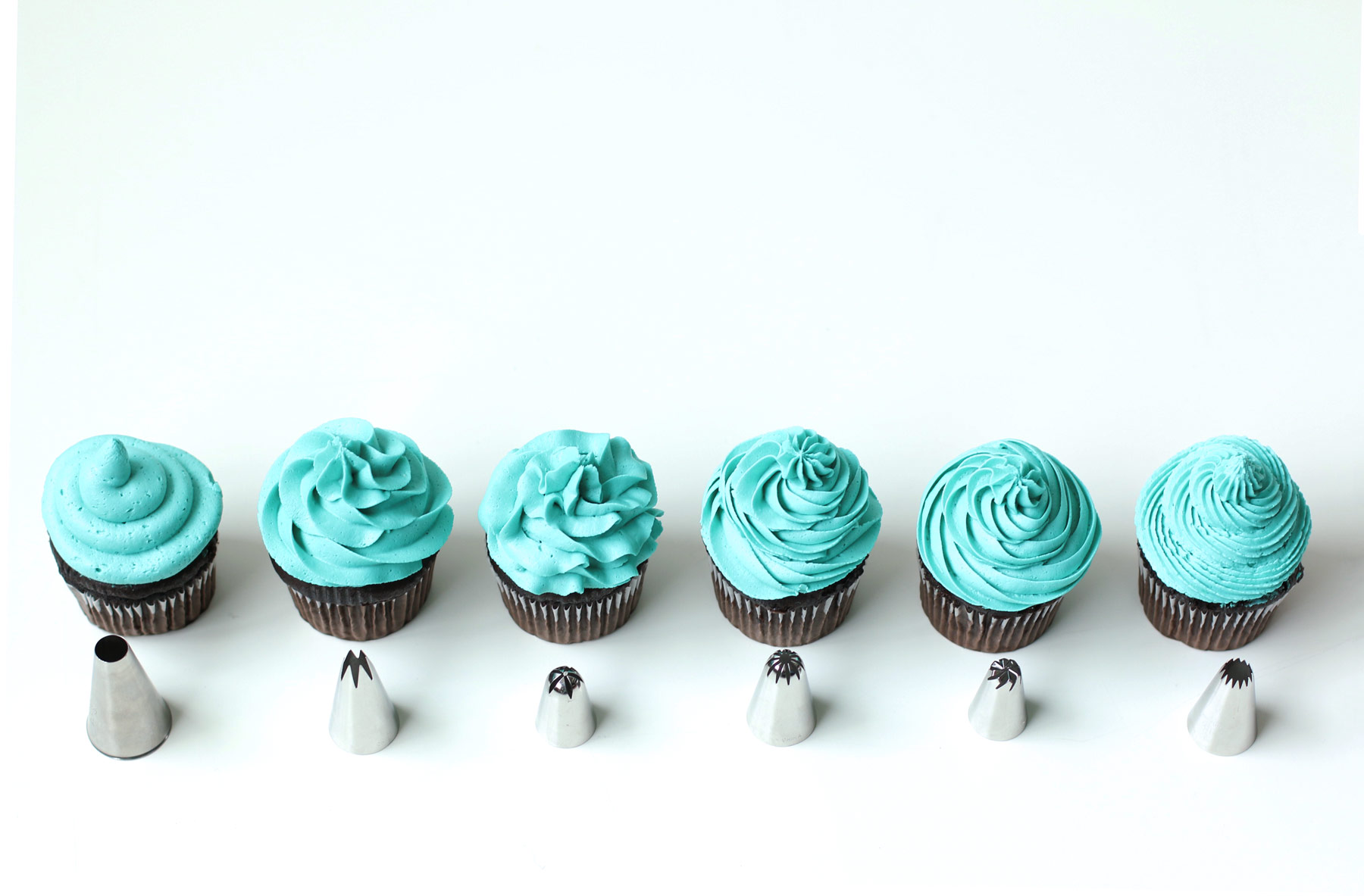 Shop these piping tips, in order they are shown:
Large Round – Wilton 1A
Large Star – Wilton 1M
Open Star – Wilton 190
Drop Flower – Wilton 2C
Drop Flower (small) – Wilton 109
Open Star – Wilton 4B
Other must-have products for your piping, icing, and frosting needs:
Pastry Bag Couplers (allows you screw on different tips)
Gygi Pro Tips:
Tip #1
The consistency of the frosting will determine the shape and design each tip produces. If your frosting is too thick, it won't come out of the piping bag, however, if it's too thin it won't hold it's shape. Complete a few tests before piping your final products.
Tip #2
Don't turn the cupcake; keep it stationary, move the piping tip around it.
Tip #3
Start by piping a small mound in the center, then move the the outer edge and work your swirl inward. This allows the icing to build up so you don't have a hollow center.
Tip #4
Add a few teaspoons of cornstarch to give your buttercream a smoother and glossier finish.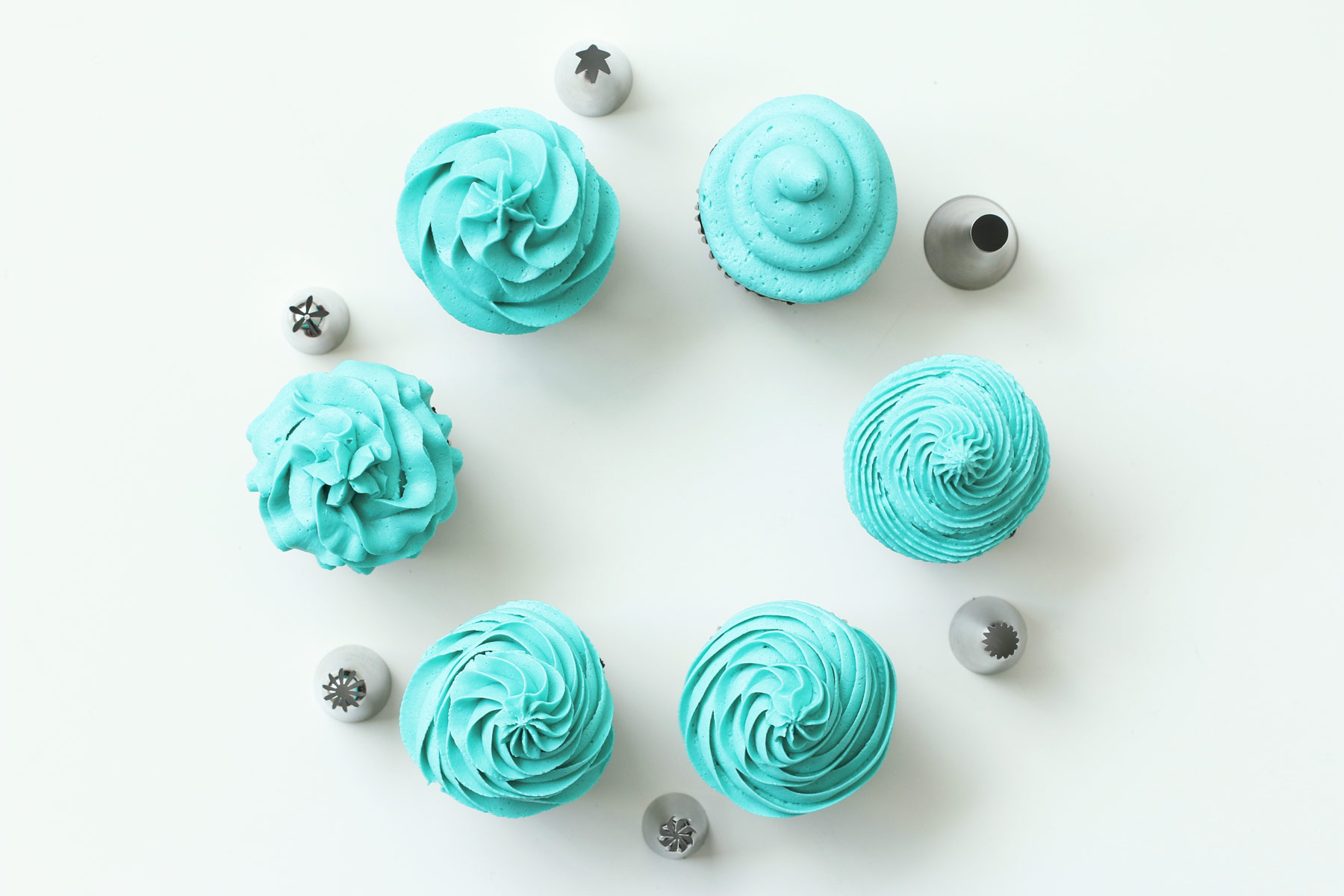 Show us your piping creations @Orsongygi.