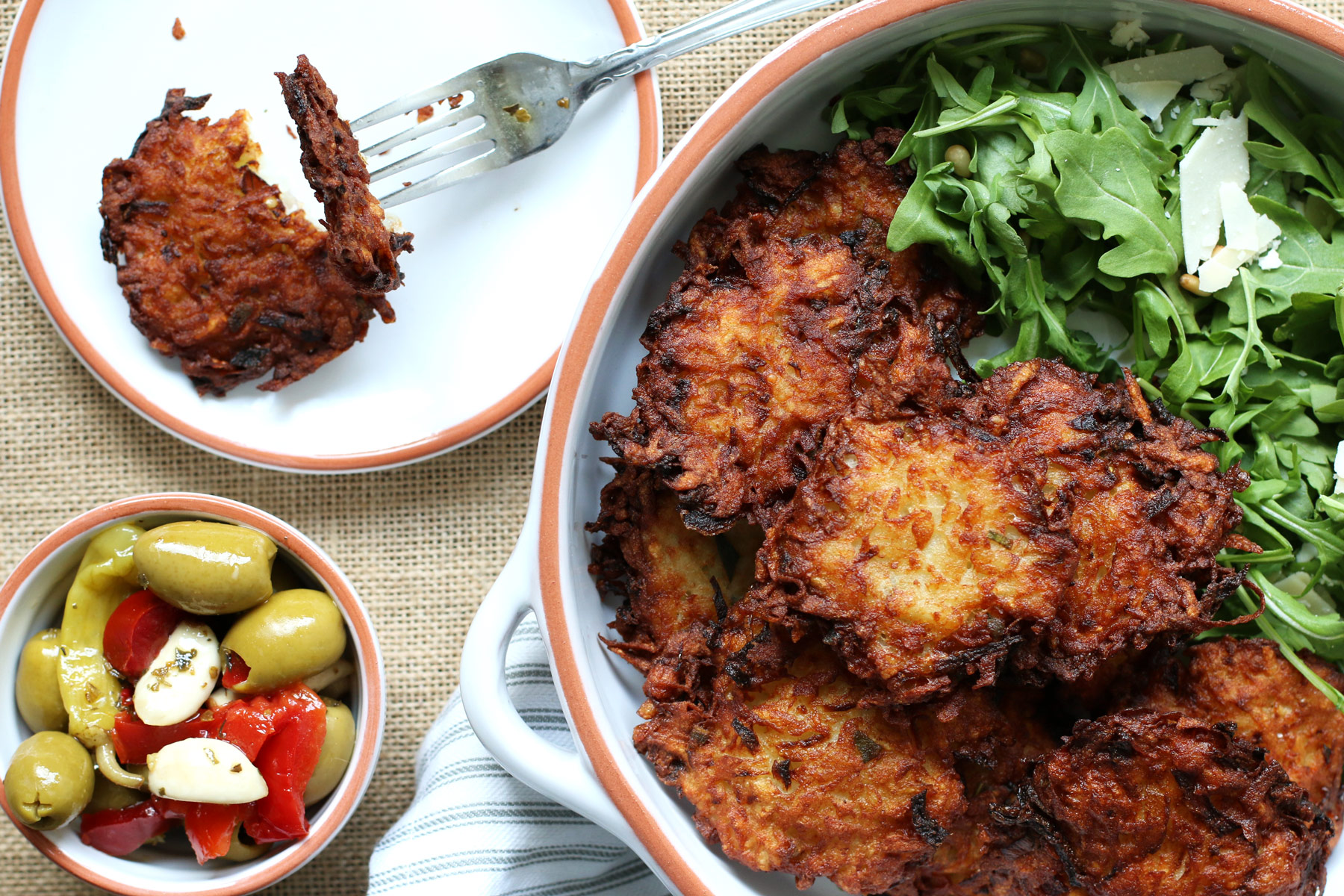 This traditional potato latke recipe makes for a great Passover treat. You can use your leftover Matzah bread for a binding agent and giving your potato latkes an added homemade touch.
What you'll need
4 russet potatoes (peeled and grated)
1 onion (grated)
1 egg
1/4 cup crushed Matzah bread
2-3 cups oil (for frying)
1 teaspoon kosher salt
Grate the potatoes and onions and place in a medium bowl. If there is excess water in your potatoes, pat the grated potatoes dry with a paper towel. Add the egg, salt, and crushed Matzah bread to the potato and onion mixture. Stir all ingredients together using a fork. If the mixture seems to watery add a little more crushed Matzah bread. Heat 2-3 inches of oil in a deep pan. The amount of oil used will depend on the size of your pan. To test the heat, drop a small ball of the potato mixture into the oil, if it begins to bubble, it's ready.
Using a large spoon, or your hands, make a small ball of the potato mixture and flattened slightly with your hands. Place each potato latke into the oil and cook for 3-4 minutes, or until the under side begins to turn brown. Flip the latke over and repeat the same process on the other side. Once the latke is browned on both sides, remove from oil and place on a paper towel to allow the excess oil to be absorbed. Continue this process until all of your potato mixture is fried.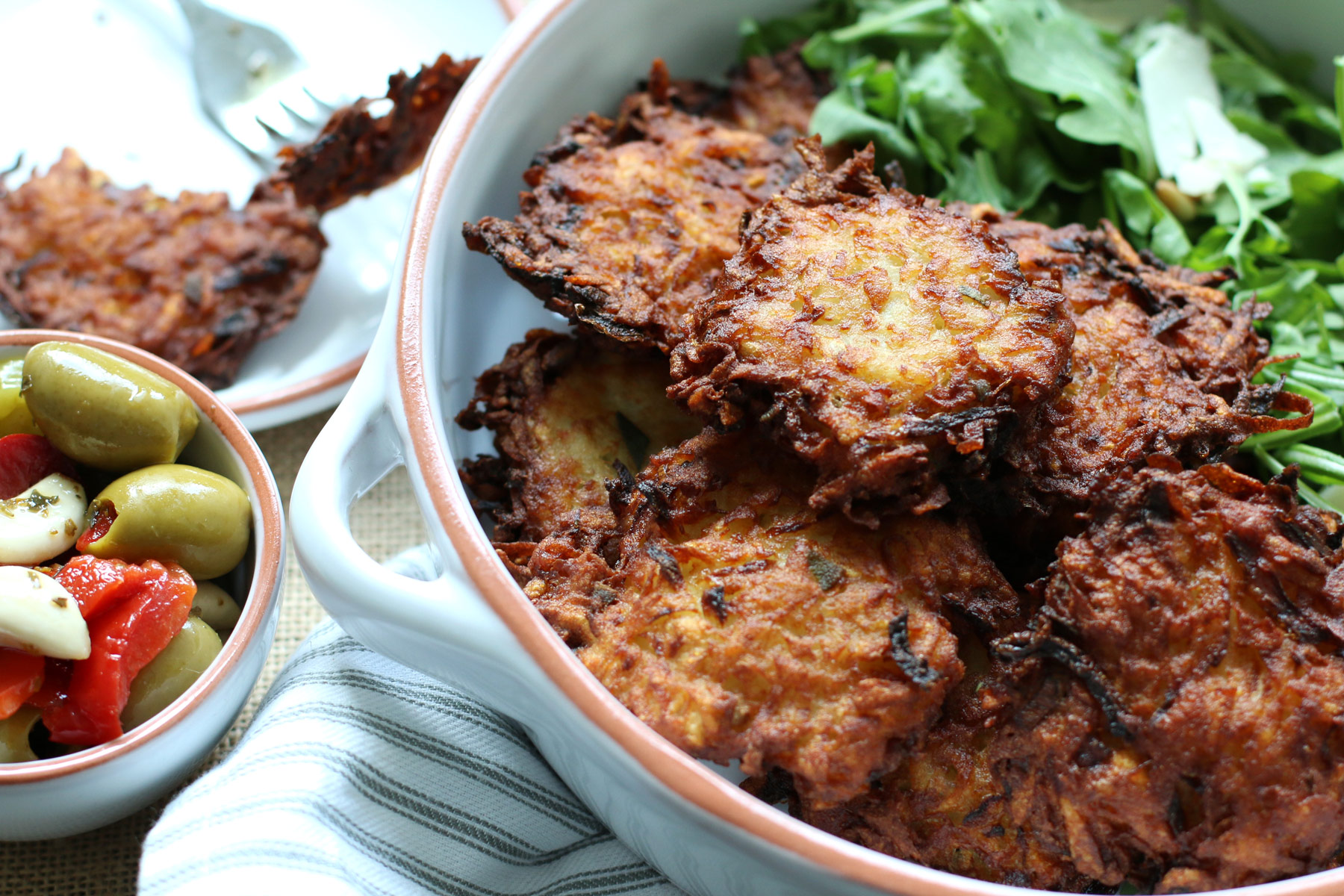 Enjoy!