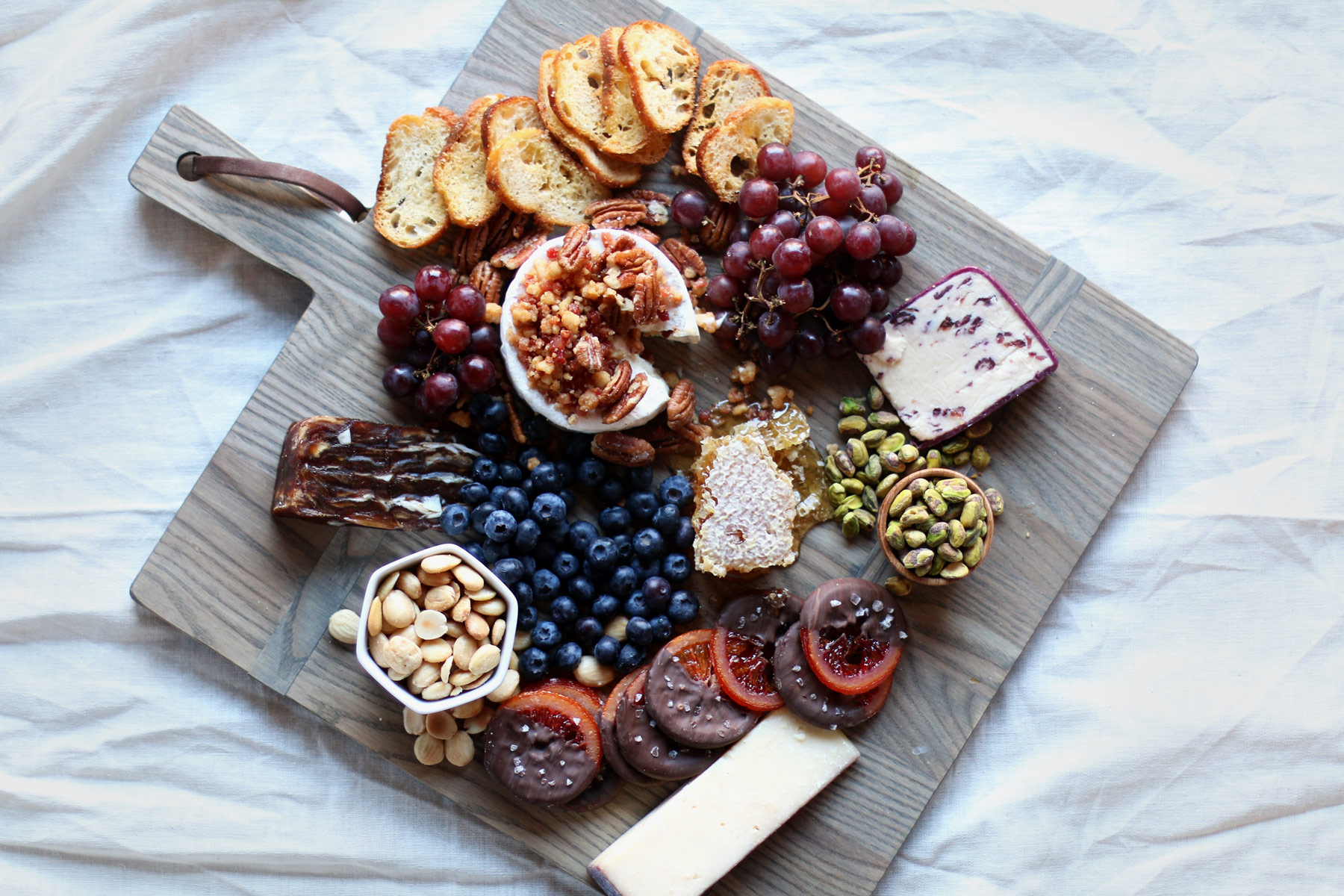 A dessert cheese plate is the perfect spread to serve after any meal. Its array of mouth-watering cheese combined with berries and dark chocolate truly makes for the perfect ending.
Here is the Gygi guide to the perfect dessert cheese plate for any event, party, or just a night in.
What you'll need
Fig Cake
1 cup blueberries
1/2 cup Marcona almonds
Merlot cheddar
1/4 pound honeycomb
1/2 cup pistachios
Stilton with cranberries
Red grapes
Crostoni
Goat Brie with pecan pralines & pancetta
Arrange your ingredients onto a cheese plate. Use ramekins and other small dishes for your nuts and blueberries, if you'd like.
The amounts will vary, depending on your guest count. Remember, the key to a great cheese plate is to ensure the flavors compliment each other. Feel free to change out the fig cake for another sticky, slightly sweet cake, or the candied blood oranges for another dark chocolate treat.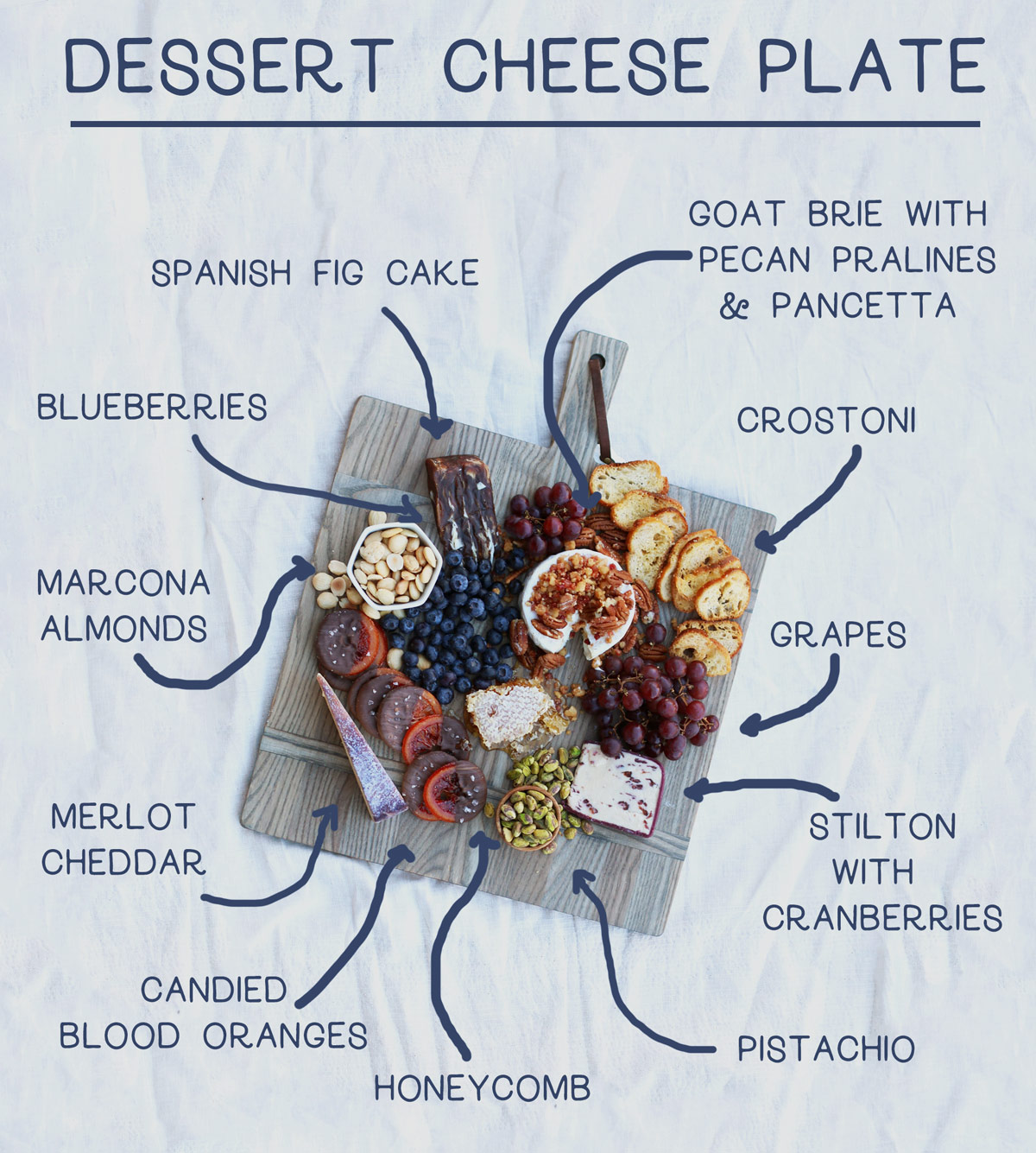 Tips for making a beautiful and tasty dessert cheese plate.
Tip #1
Dessert cheese plates should have creamier cheeses, such as, cheddar, aged gouda, stilton, brie, or goat cheese.
Tip #2
Try to pick cheese from different sources, such as, cow, goat, or sheep.
Tip #3
Offer a different cheese knife for each cheese.
Tip #4
Serve your cheese at room temperature. To do this, take the cheese out of the fridge about 30-60 minutes before serving.
Tip #5
Nuts and dry fruit pair well with dessert cheeses. Stick with more savory snacks with a subtle sweetness to them.
Show us your dessert cheese plate spread @Orsongygi and let us know your favorite combinations.