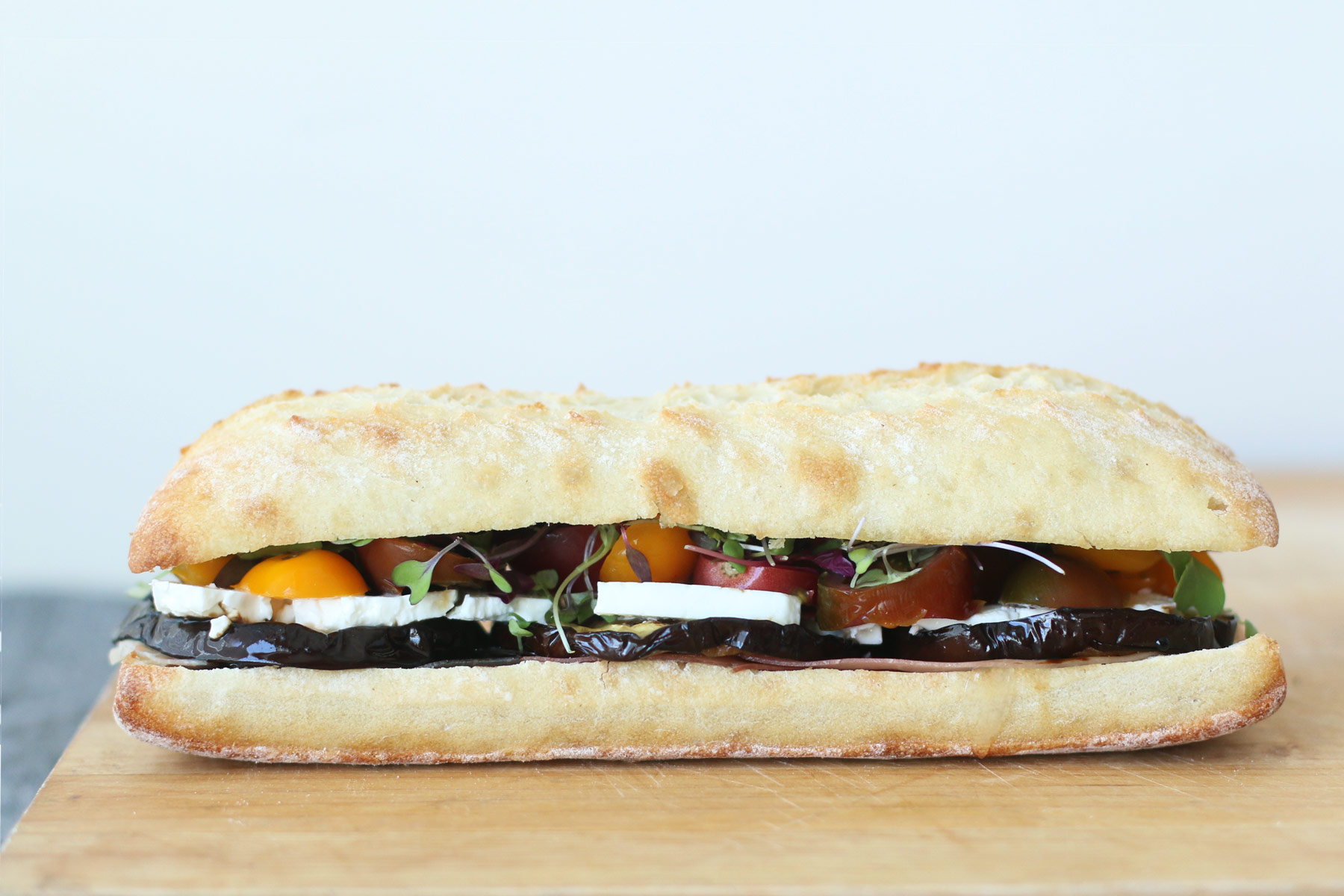 Lunch might not be considered the most important meal of the day, but it's definitely the funnest. Turn your routine lunch into something inventive with an Eggplant Sandwich. Our Mediterranean-inspired choice transported our tastebuds and added a little adventure to our midday meal.

The perfect sandwich is made up with a variety of textures, and a cohesive combination of flavors. We started with a soft, lightly toasted baguette. The feta and prosciutto added saltiness, our tomatoes and balsamic gave the sandwich a kick of sweet and micro greens added a nice crunch.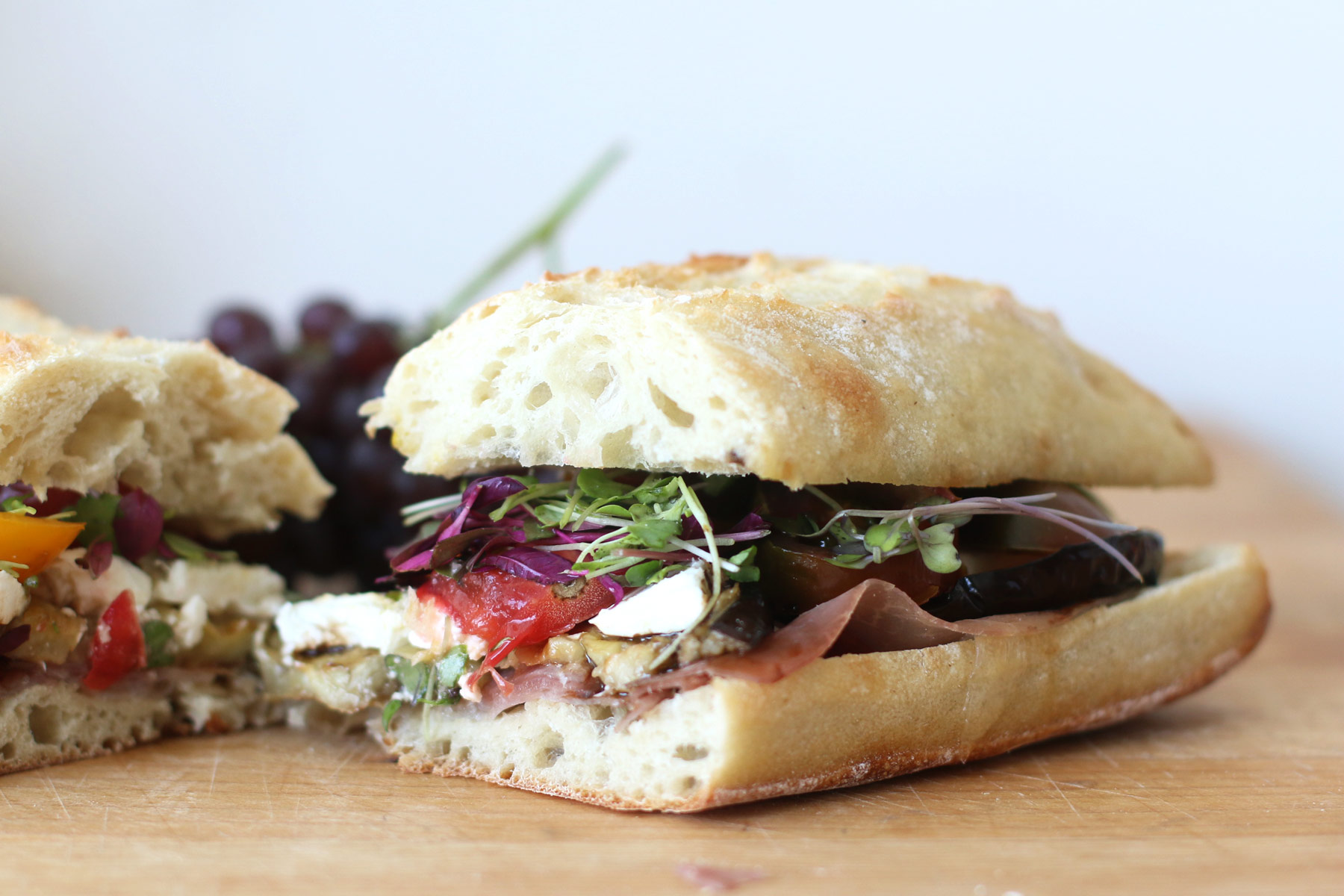 Ingredients
1 Baguette
1/2 of an Eggplant
3 Slices of Prosciutto
Feta Cheese
5 Heirloom Cherry Tomatoes, cut in half
Balsamic Glaze (reduced balsamic)
Micro Greens
Directions
Preheat broiler.
Cut eggplant into 1/2 inch slices. Brush both sides with olive oil. Broil about 5 minutes on each side until cooked.
Slice the baguette in half.
Place the Prosciutto over the bottom.
Add eggplant.
Pour a light layer of balsamic glaze.
Add feta cheese, tomatoes, and micro greens.